Swimming success for Millfield Prep
---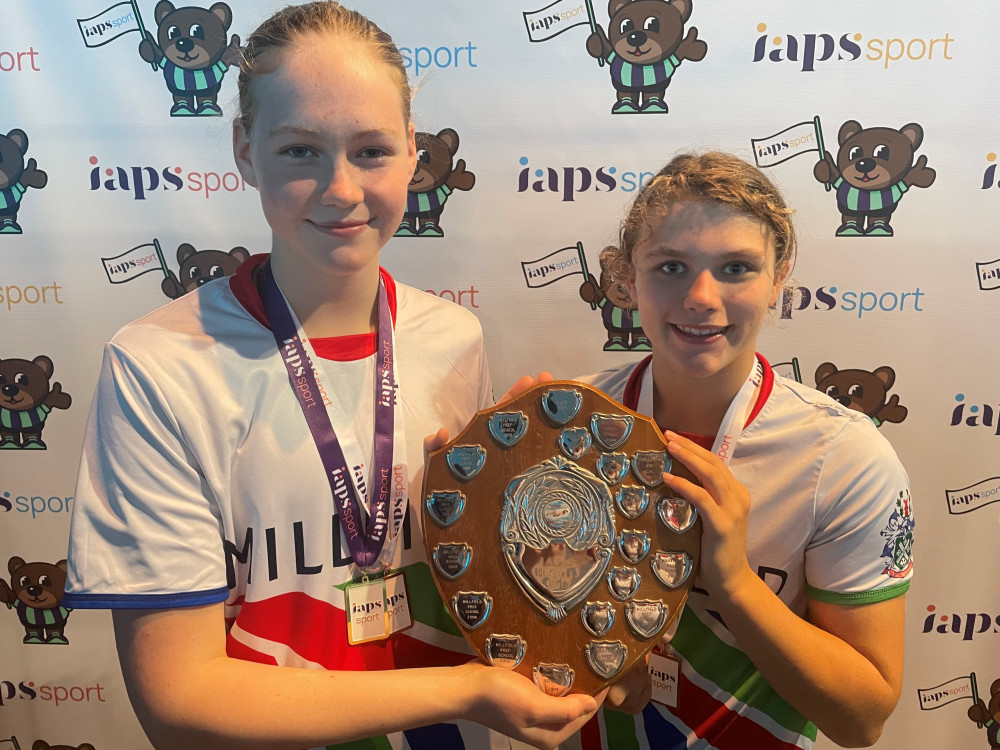 Millfield Prep School pupils with the IAPS National trophy
Millfield Prep School swimmers are IAPS National Finals champions for the 35th year in a row.
The team travelled to the London Aquatics centre to compete earlier this month. The morning races for the boys were a success, with the session one relay times faster than they performed at the regional round.
Followed by session two individual races, all the boys put in a great effort which resulted in the Millfield School Boys Team winning the IAPS National Finals with 106 points.
Equally, the girls achieved valuable points in the afternoon with their relay results also quicker than those in the regional rounds. During the individual races, the girls shined and as a result the girls team gained an outstanding 130 points.
Overall, Millfield Prep School were crowned IAPS National Champions 2022, with 236 points! Making it 35 years in a row that they have been crowned champions.
Millfield Prep swimmers train in the school's 25m pool as well as regularly accessing Millfield's 50m pool.
The Director of Swimming at Millfield Prep, Helen Gouldby, who coached Olympic swimmer James Guy, praised the pupils: "The IAPS National Swimming was such an exciting event with swimmers and spectators under the same roof again for the first time since covid. The atmosphere was electric, and it was wonderful to see so many happy smiling faces. A fun enjoyable experience, and many congratulations to all the swimmers that took part. We are very proud of the pupils for a staggering 35th overall win."