Millfield athletes head to the Commonwealth Games
---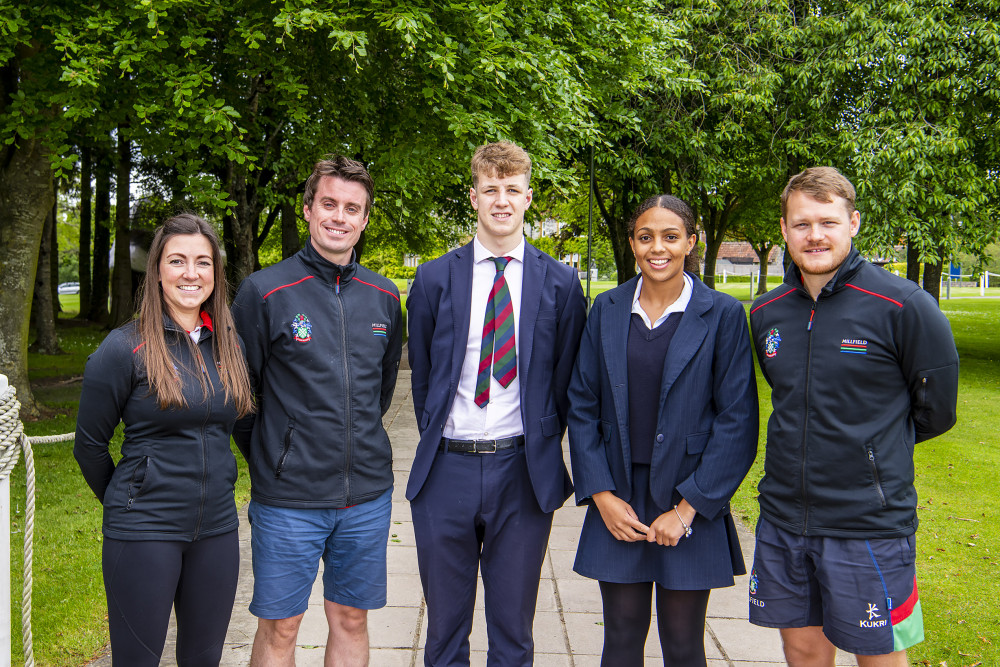 Caption: Current Millfield students and staff have been selected for the 2022 Commonwealth Games (Far Left-Jenna Adamson, Centre left – Euan Dale, Centre – Evan Jones, Centre Right – Jade Phiri, Far right – Daniel Waddingham).
Millfield School has received 19 selections for this year's Commonwealth Games so far, including current students, staff and Old Millfieldians.
The 22nd Commonwealth Games will take place in Birmingham between Thursday, July 28 and Thursday, August 8, featuring some of the best athletes from around the world.
Millfield's 19 selections already exceeds the 14 that they had for 2018 Gold Coast Commonwealth Games in Australia, where they picked up a total of eight medals, including five silvers and three bronzes.
Millfield's 19 selections are made up of six current students and staff and 13 Old Millfieldians, and they expect more in the coming weeks.
Upper Sixth swimmers Evan Jones and Tamryn van Selm have been called up to represent Team Scotland and Team England respectively, while Year 11 student Jade Phiri will be representing Zambia in the pool. Millfield Director of Swimming Euan Dale will head to Birmingham as a coach for Team England, and will be joined by Physical Prep Lead Daniel Waddingham. Millfield Director of Netball, Jenna Adamson, has been called up as a coach for Team Wales.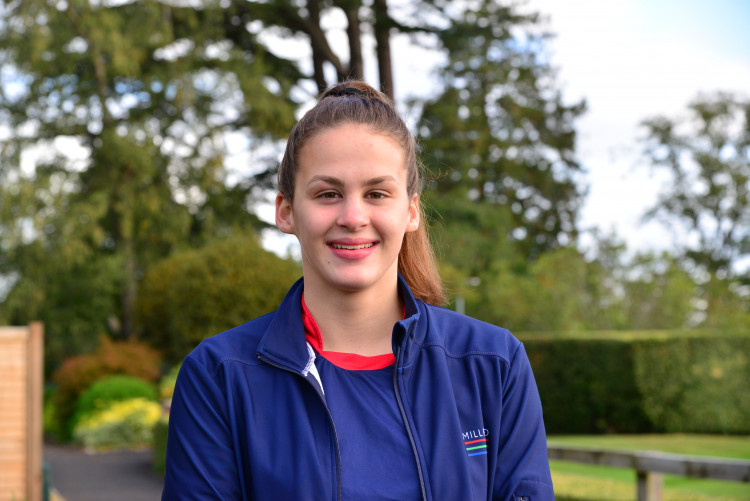 Millfield Upper Sixth student Tamryn van Selm has been selected to represent Swim England at the 2022 Commonwealth Games
A further seven OMs will be representing their respective nations in the pool in Birmingham. Double Olympic champion James Guy will be joined by Brodie Williams and Cameron Kurle in the Swim England team. Kieran Bird will swim for Wales, Emma Harvey for Bermuda and Tatiana Tostevin for Guernsey, while Imara-Bella Thrope will represent Kenya, 40 years after her father Conrad Thorpe swam for Kenya in the 1982 Commonwealth Games in Brisbane, Australia.
OMs Jacob Mitchell and Hal Jones will be representing Team England in fencing, while Niall Caley will fly the flag for the Isle of Man in the Triathlon. Erica Hawley will be representing Bermuda in Triathlon and Hannah Cozens and Toby Reynolds-Cotterill will both be playing hockey for Wales.