UP CLOSE: Jill Barker, owner of Middlewick Holiday Cottages in Glastonbury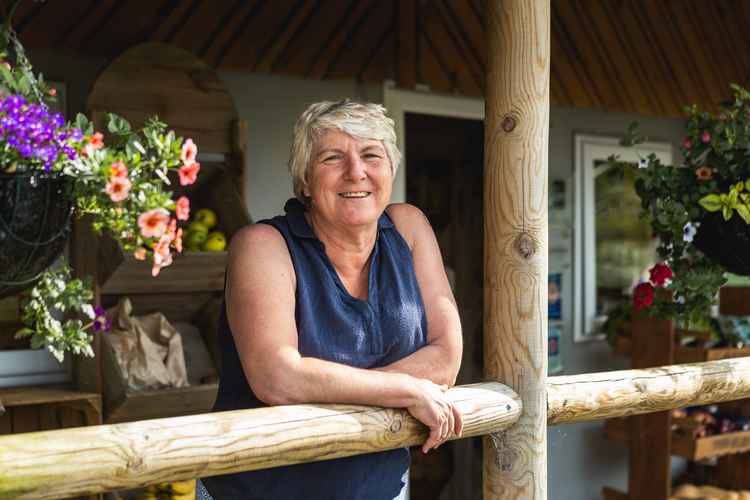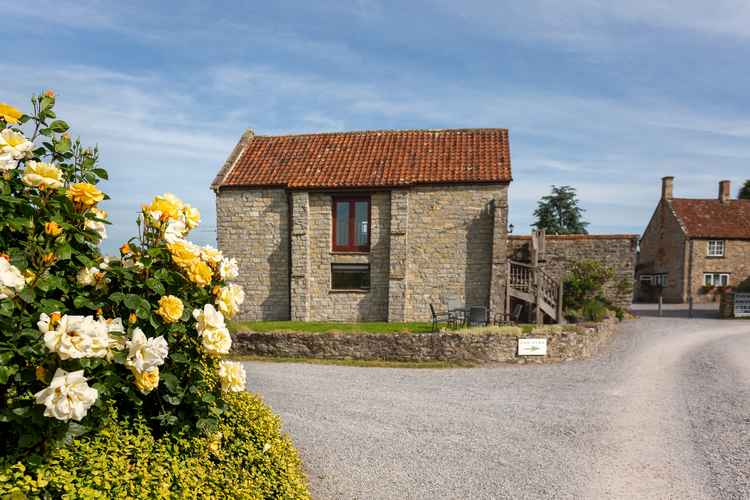 Glastonbury Nub News aims to be supportive to every element of the town's community from business and shops to people and charities, clubs and sports organisations.
Everyone is finding it tough at the moment and is desperate to get back to normal.
We are profiling some of these local businesses, individuals and groups regularly over coming weeks in a feature called UP CLOSE IN GLASTONBURY in the hope that we can be a supportive springboard for their full return to business as usual.
Today we talk to the owner of Middlewick Holiday Cottages in Glastonbury, Jill Barker, who is also chair of the Glastonbury Chamber of Commerce and Tourism.
During a Q and A session she talks about the challenges the hospitality industry has faced during the coronavirus pandemic, and her love for the town's businesses and attractions.
Have you always lived in Glastonbury and, if not, what were the key considerations about moving here?
No. we moved here 10 years ago from North London. My son was offered a place at Millfield to play golf when he was going into Year 8.
Tell is a bit about your personal business background Jill, and how you came to run Middlewick?
I used to own a business called Green Baby, an organic baby product company. We had five shops in London plus a wholesale, mail order and website.
I had sold Green Baby to investors and was looking for a new venture. When we were looking for houses in Glastonbury, Middlewick was for sale as a holiday cottage business.
What do you like about Glastonbury? How are you involved in the local community?
There are so many things I love about Glastonbury, not sure where to start. I love all the colourful people and that there is never a dull day in the town.
I love how everyone is friendly and helpful. From the very beginning I have ended up being involved with the local community.
When I first moved here I volunteered in the Glastonbury Information Centre, it was my way of learning about the town from the people who knew it best. From there I have ended up being involved with so many different parts of the community.
I am chair of the Glastonbury Chamber of Commerce and Tourism, I am on the board of the Glastonbury Town Deal, I am a trustee of Glastonbury based charity Children's World and my other favourite involvement is the Glastonbury Mural Trail - definitely my way of adding even more colour to the town with that volunteer project.
The coronavirus pandemic has had an impact on many businesses and organisations - what are your plans?
Here at Middlewick we kept running to stand still over the pandemic. Our farm is a beautiful place to live but it sure isn't cheap.
We had to diversify where we could to keep paying the wages of our staff and to continue to pay bills.
Our office became a farm shop that continues to be a safe place for local people to come and get their groceries.
We started serving cakes, coffees and snacks for people to visit and enjoy our grounds. We purchased a horsebox café so we could offer hot food as well to walkers, cyclists and visitors.
We also decided to open a spa in the middle of lockdown. Maybe not the wisest thing to do but it is paying off now with a lot of local people enjoying the Glastonbury Spa at Middlewick.
What businesses do you like and use in Glastonbury?
Restaurants, cafes, and pubs tend to be where I spend the most money in Glastonbury. All for the sake of market research so I can send our guests to my favourite places.
I also have a list of my favourite shops that I send my guests to as well. It makes me very happy when guests return to the cottages after a day in town and tell me how much they have spent.
Recently we had a lovely couple who spent more than £1,000 in the shops, they were most proud of the hippo bird bath.
And I had a guest a few weeks ago who spent thousands of pounds on artwork at one of the galleries. I consider Glastonbury High Street one of the best attractions Somerset has to offer tourists.
The lockdown has been very difficult for many people - how do you think that Glastonbury as a town has coped?
I think Glastonbury has been very resilient. It has been such a hard time for businesses and it is still really difficult with the lack of international visitors and events. I think there is a bit of a way to go before we can say "business as usual".
If there was one thing in the town you would change, what would it be?
I would like to see some sort of pedestrianisation of the High Street. It is such an amazing asset we have in the town and it would be so nice to have tables outside of restaurants onto the pavement and plenty of room for lots more shoppers.
Not sure how best to do it but if I had a magic wand to make it happen and keep everyone happy with how it was done then that would be what I would change.
Glastonbury and the area around it is beautiful - what is your favourite place and why?
So many favourite places but it would have to be Glastonbury Tor. I am up there most days, most people will have spotted me with my dogs at sunrise. It is just a short walk from us here at Middlewick.
If you could choose an actor to play you in a movie about your life, who would it be and why?
Unbreakable Kimmy Schmidt – not technically an actor but that character about sums me up. Favourite comedy show that got me through lockdown and it became my theme tune.
You can check out the Middlewick Holiday Cottages website here.
See our other UP CLOSE profiles:
Dr Jeremy Henzell-Thomas MBE, researcher and presenter
Paul Manning, owner of Blue Cedar Print Works
Would you like to be the subject of an UP CLOSE profile or do you know someone who we should feature? Contact [email protected]