Millfield Squash player crowned U19 British Champion
---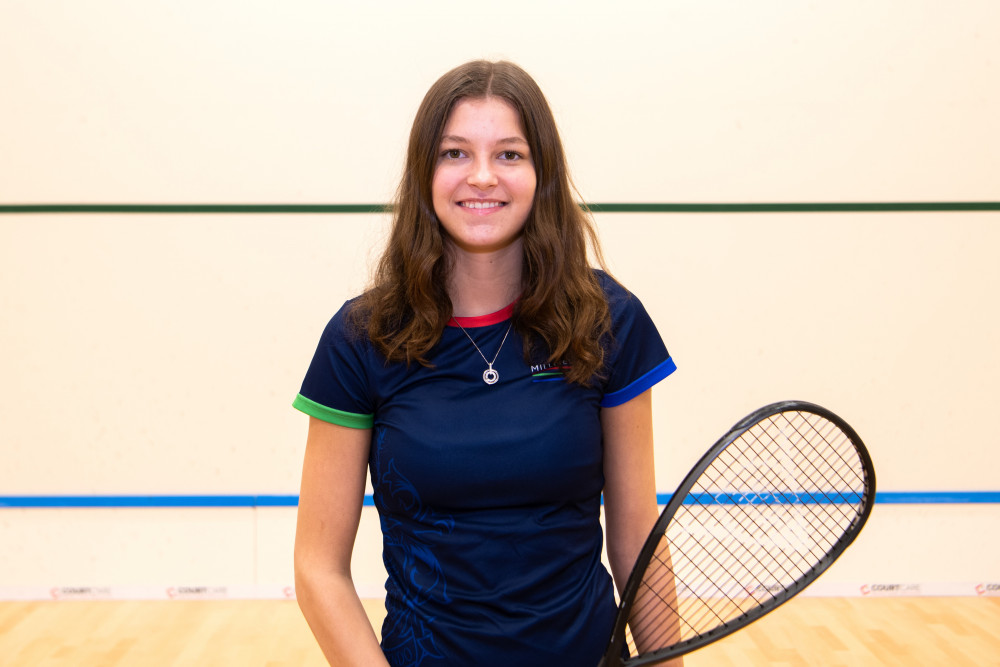 Next year, Amelie plans to attend a university in America to continue playing squash.
Millfield Upper Sixth student Amelie Haworth has won the 2023 ProAir British Junior Squash Championships.
Amelie, who joined Millfield in Year 9, won the Girls Under 19 category and is only 17. A boarder from the Isle of Wight, Amelie joined Millfield for its unique squash programme.
She has won the title four times previously in the U13, U15, and twice at the U17 age categories.
She said, "It felt great to be crowned the U19 British champion. The Under-19 group is at the top of the junior category, so for me, it has always been quite prestigious. Growing up, this was the category that I always aimed for, so I was very pleased to achieve this." Amelie is currently studying A levels in Spanish, geography, and psychology, and keeps up with her academics alongside her busy squash programme schedule.
She said, "I go away a lot on the weekends for competitions, especially around this time of the year. However, I always make sure to communicate with my teachers beforehand, and they are really understanding and will share lesson work for me to look at while I am away. I can also arrange to see them during free periods, and I often attend workshops, so I never feel like I am behind on my schoolwork."
"I joined Millfield because I believed the school would help me excel in both my sport and my academics. It was the squash programme at Millfield that made me want to join the school."
Millfield Director of Squash, Ian Thomas, said, "Amelie has been a fantastic captain, it has been a pleasure to see her become a world-class junior player who, in her last year at school, is making her mark on the professional scene.
"She has dealt brilliantly with the pressure of being the number-one seeded player. We are incredibly proud of her, and we can't wait to see where she goes next."
Next year, Amelie plans to attend a university in America to continue playing squash.