Glastonbury nursery scoops £50 of Easter Eggs in our Co-op colouring competition!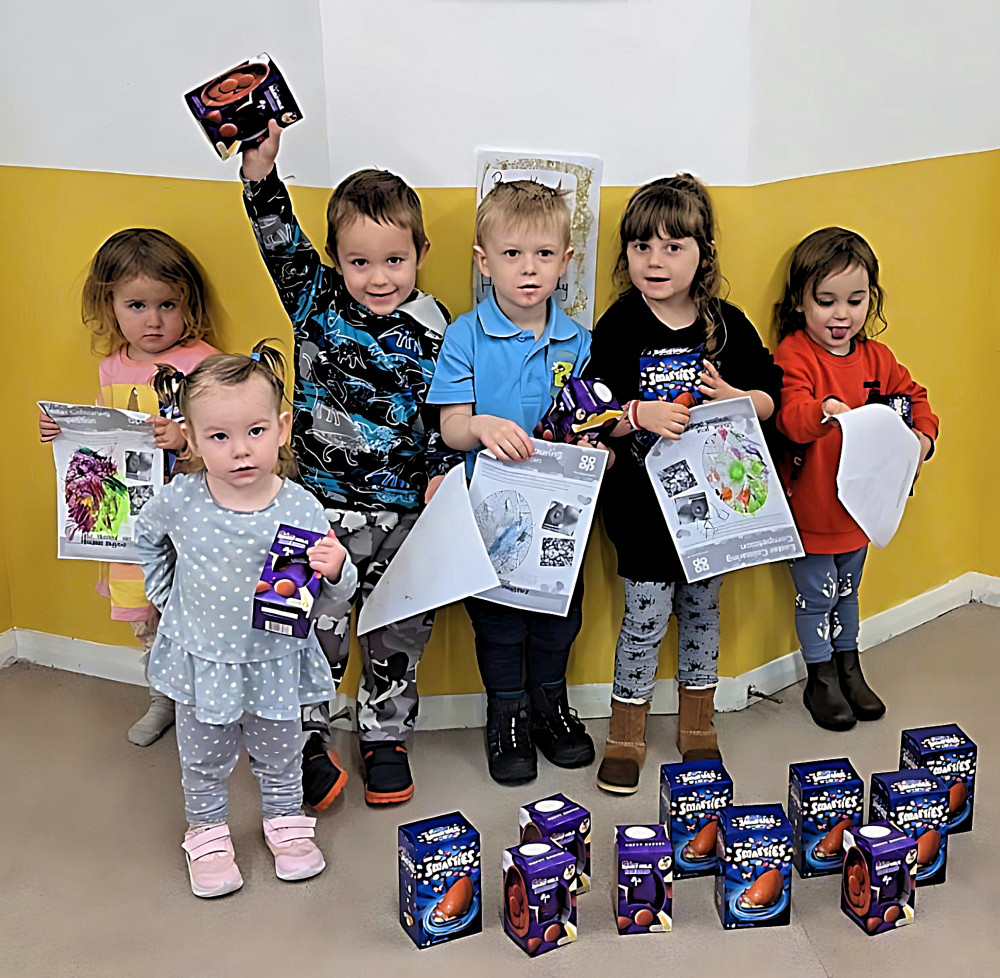 The children at Honeybees Playground with their competition entries and prizes
Creative kids at St Dunstan's Honeybees Playgroup in Glastonbury scooped themselves £50 worth of Easter Eggs from the Co-op in our Easter competition.
The youngsters at the playgroup - which cares for preschoolers - took on the challenge of colouring in a picture of an Easter Egg to claim their prize.
The playgroup has 18 children, and their colourful creations won an Easter Egg for every child who attends the nursery - and they even had a little extra left over from their winning voucher for some Hot Cross Buns to share.
Playgroup manager Lauren Edwards said: "All the children worked really hard, and they really enjoyed the colouring. We're sure they're going to enjoy the eggs just as much!"
You can take a look at the children's work below: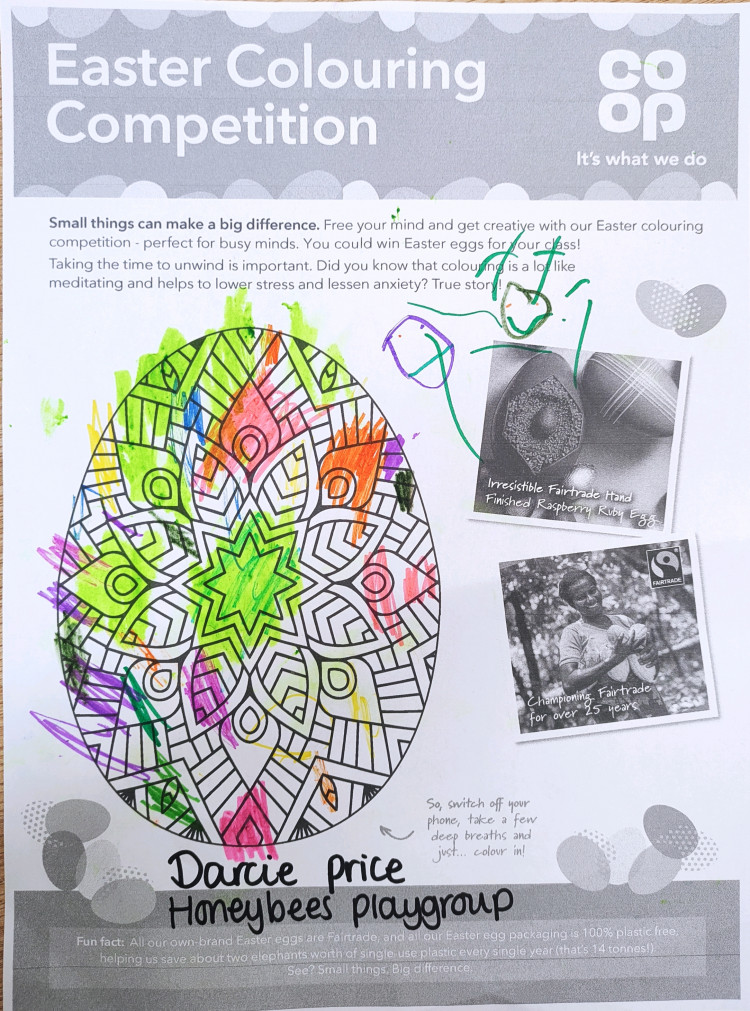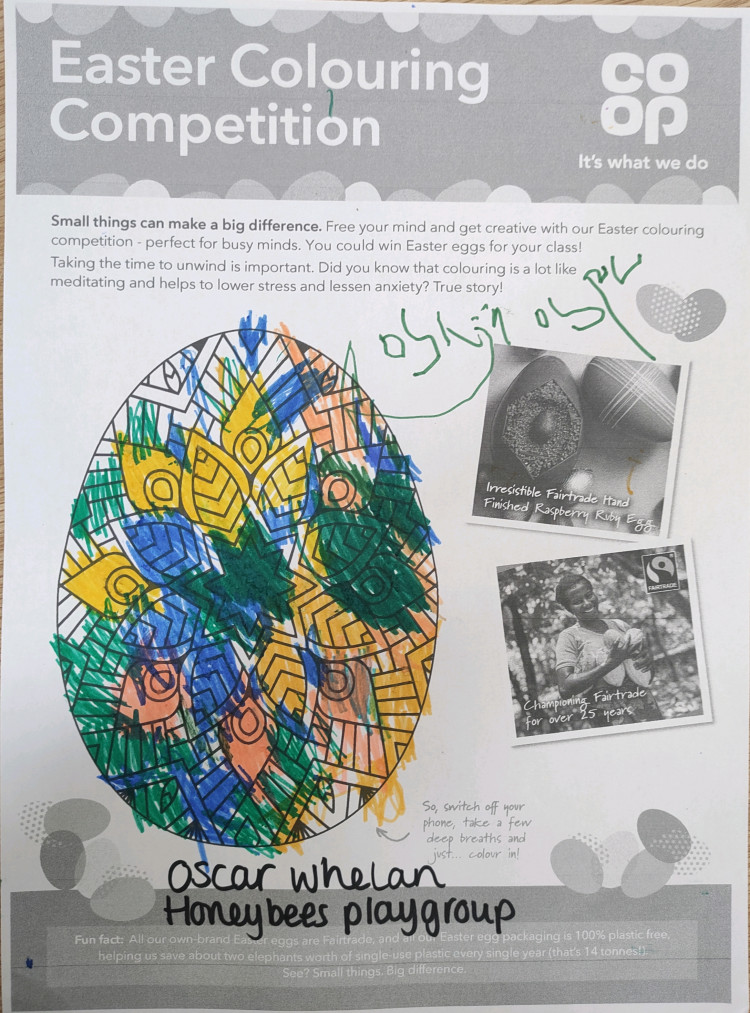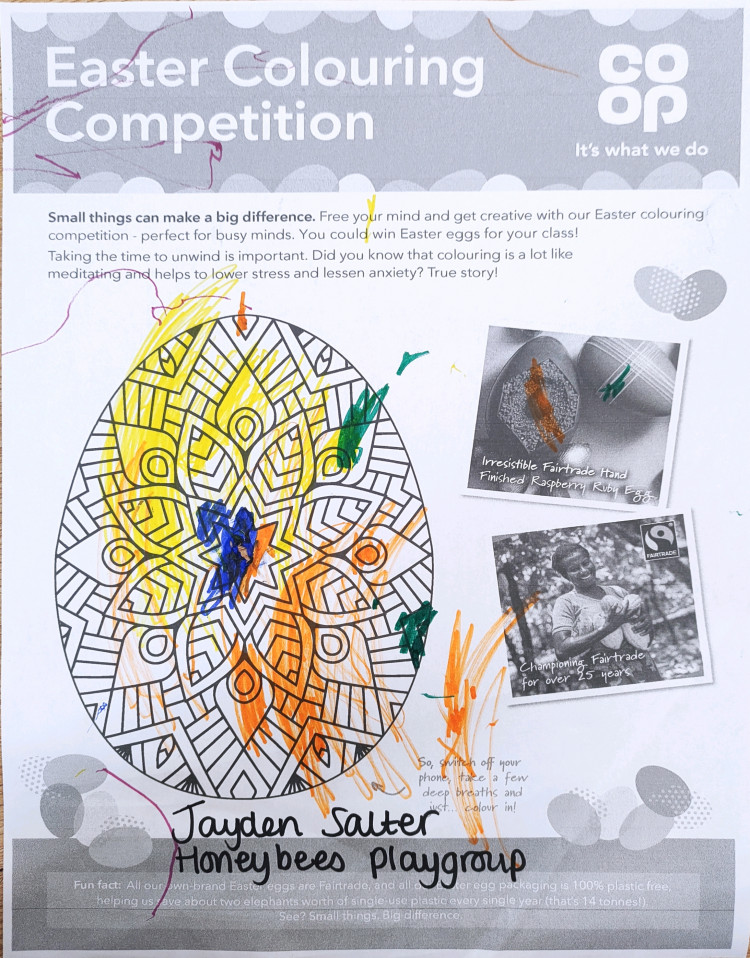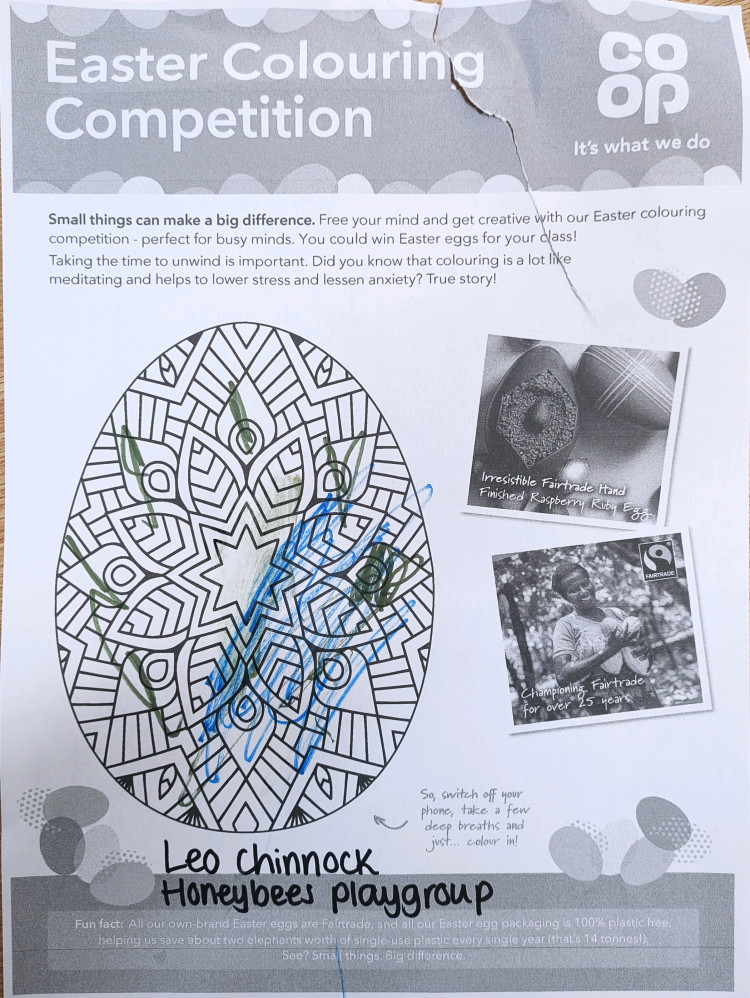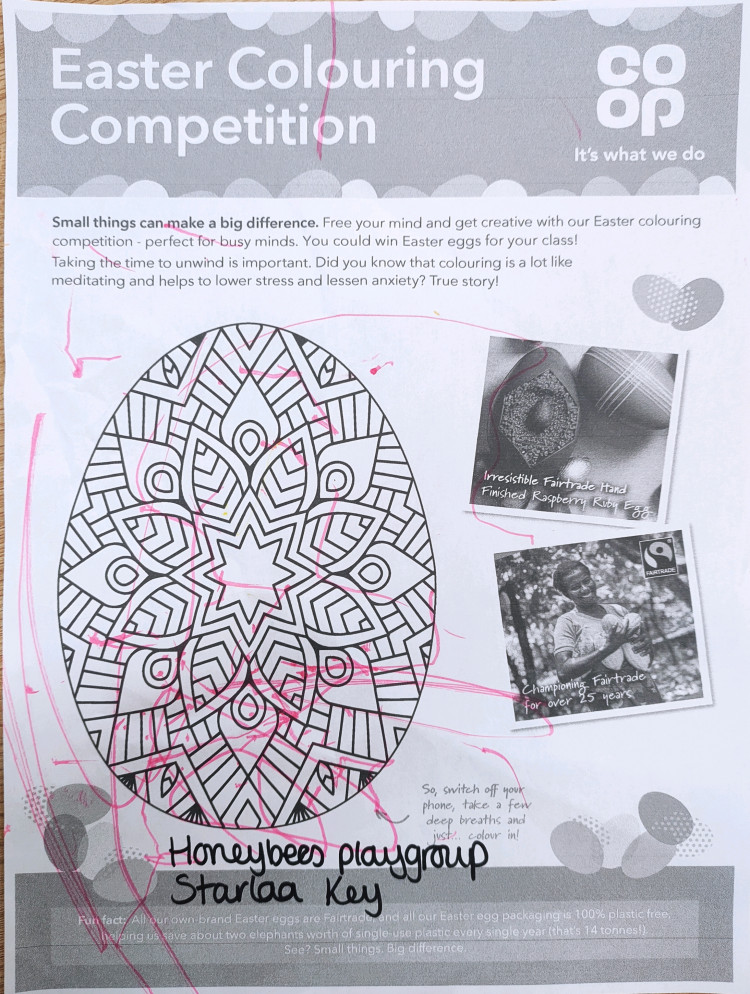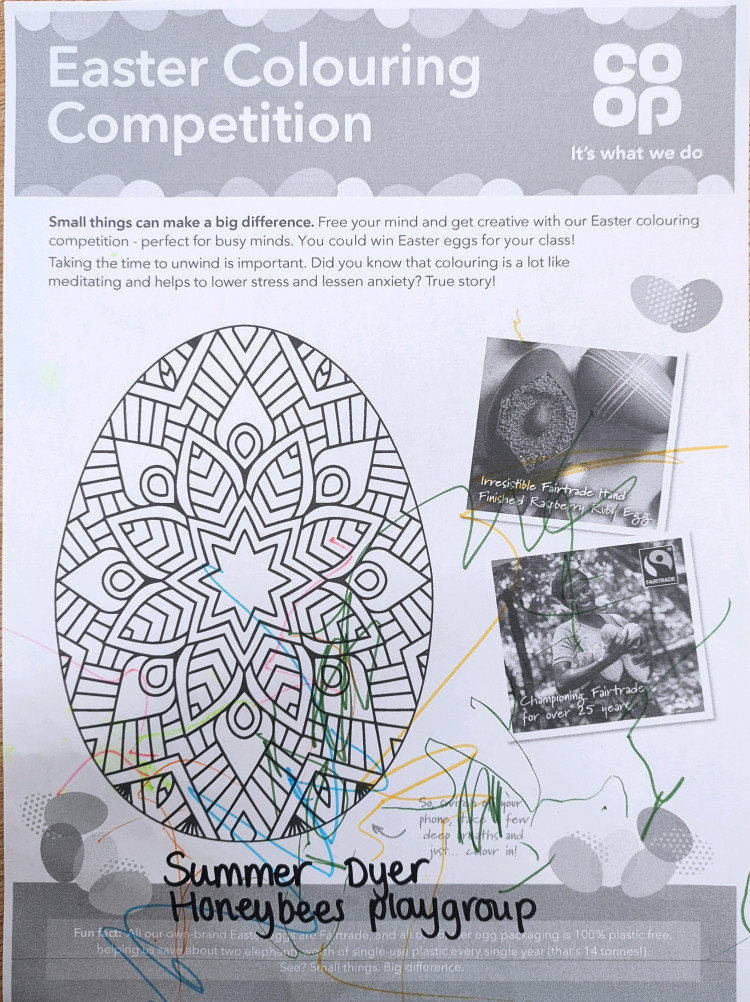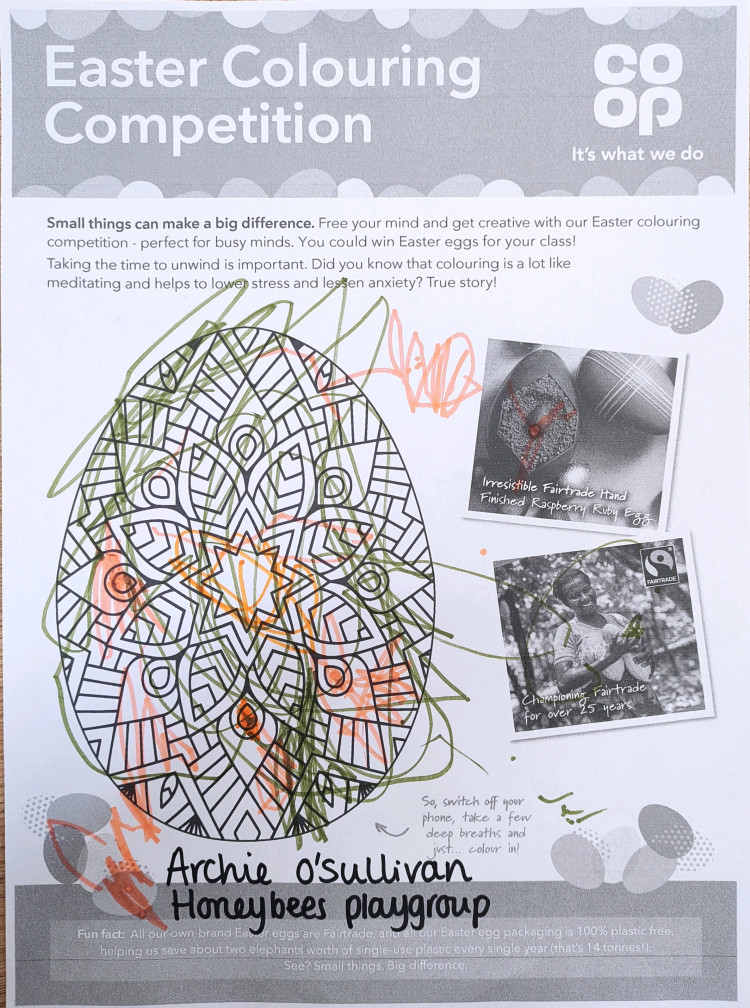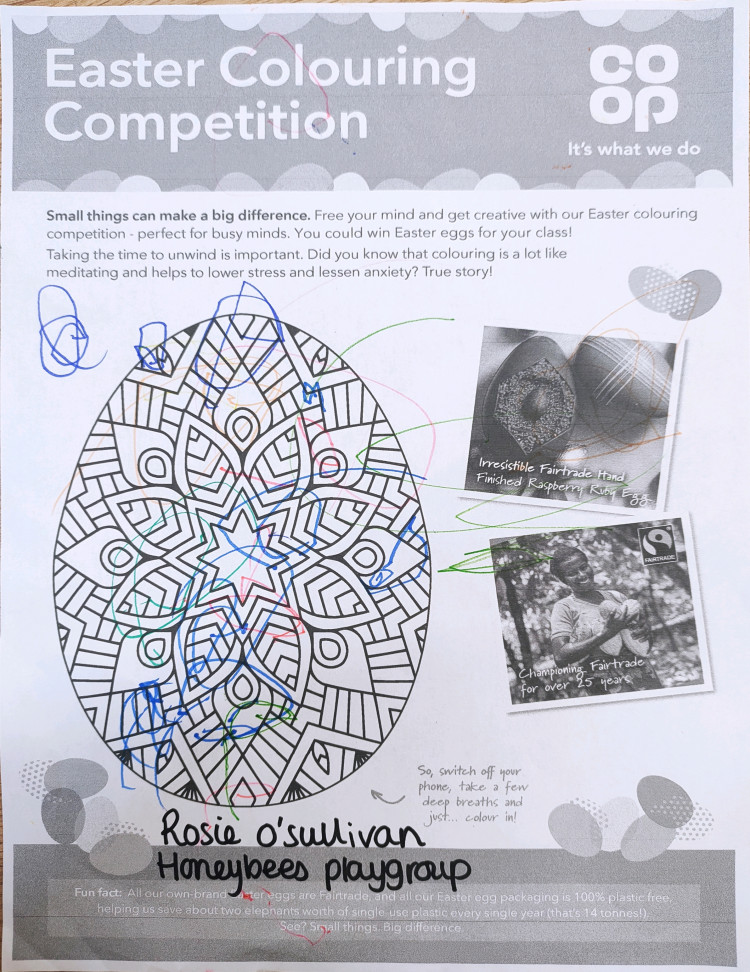 Are you a member of your local Co-op? If you become a member, you can get £3 off when you spend £10 in store until Tuesday 11 April. As well as being good for your wallet, shopping at the Co-op is great for the community - when you buy selected Co-op products and services, 2p for every £1 you spend goes into your Co-op Membership account and Co-op gives the same amount to support community organisations and local causes.