Smoother driving in the South West ? The government promises £800 million to be spent on road resurfacing
---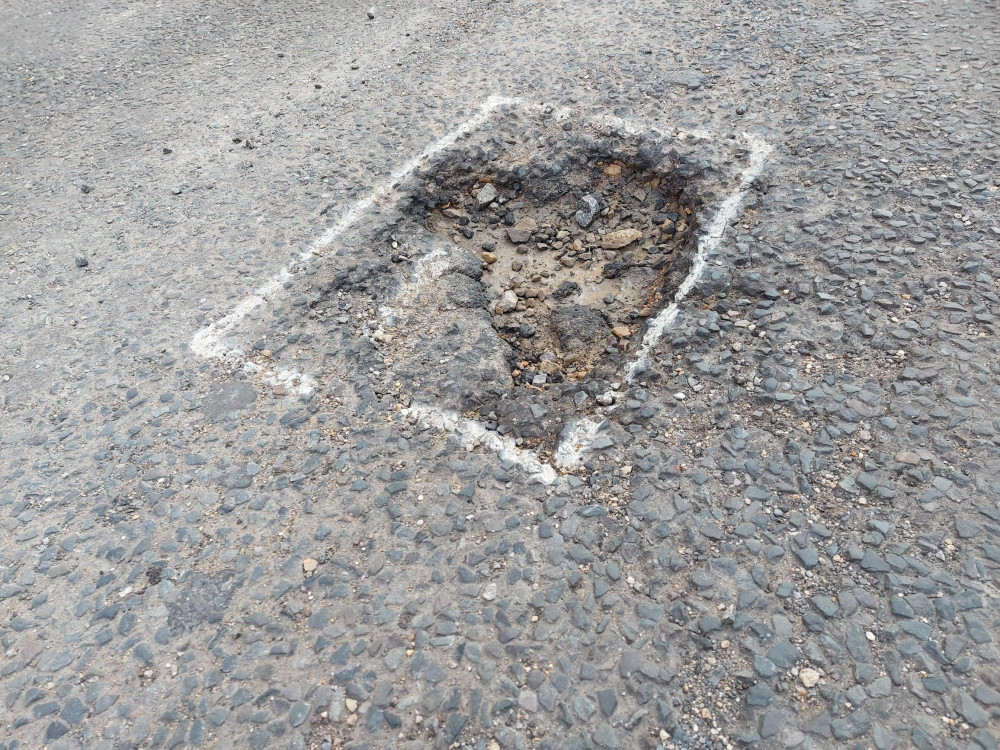 Could the funding help to fill potholes?
Today (Friday 17 November), Transport Secretary Mark Harper has set out the allocations of an £8.3 billion national long-term plan, enough to resurface over 5,000 miles of road across the country over the next 11 years.
Local highway authorities in the South West, including in Cornwall, Devon, Gloucestershire, Somerset and the West of England Combined Authority, will each receive a share of the £800 million which they can use to identify what local roads are in most need of repair and deliver immediate improvements for communities and residents.
In Somerset the figures are : Somerset : Proposed uplift 2023/24 (£) - 3,546,000 and the same for the following year.
Across the South West, local highway authorities will receive £25.5 million this financial year, followed by a further £25.5 million for 2024/2025, with the rest of the funding allocated through to 2034.
Prime Minister Rishi Sunak said:
"For too long politicians have shied away from taking the right long-term decisions to make life easier for hardworking families - tackling the scourge of potholes being a prime example.
"Well-maintained road surfaces could save drivers up to £440 each in expensive vehicle repairs, helping motorists keep more of the cash in their pocket.
"This unprecedented £8.3 billion investment will pave the road for better and safer journeys for millions of people across the country and put an end to the blight of nuisance potholes."
Transport Secretary Mark Harper said:
"Most people travel by road and potholes can cause misery for motorists, from expensive vehicle repairs to bumpy, slow, and dangerous journeys. Our £800 million boost to repair roads across the South West shows that we're on the side of drivers.
"Today's biggest ever funding uplift for local road improvements is a victory for all road users, who will enjoy smoother, faster and safer trips - as we use redirected HS2 funding to make the right long-term decisions for a brighter future."
According to the RAC, smoother, well-maintained road surfaces could save drivers up to £440 each in expensive vehicle repairs from pothole damage, helping motorists keep more of the cash in their pocket.
This £800 million boost for the South West is particularly important when considering that, according to a survey from the AA, fixing potholes and investing in roads maintenance is a priority for 96% of drivers.
These funds can also help boost road safety and encourage active travel, as smoother road surfaces will make it safer and easier for cyclists to use roads with greater confidence.
RAC head of policy Simon Williams said:
"Drivers' biggest bugbear of all is the poor condition of local roads, so the fact the Government has found a significant additional pot of revenue should give councils the certainty of funding they need to plan proper long-term road maintenance, something we have been calling for many years.
"We hope local authorities will use the money in the most effective way possible by resurfacing the very worst roads, keeping those in reasonable condition in better states for longer through surface dressing, and filling potholes as permanently as possible wherever necessary.
"This should in time go a considerable way to bringing our roads back to a fit-for-purpose state and saving drivers hundreds of pounds in the process from not having to fork out for frustrating repairs to their vehicles."