The Way of the Priestess Priest Oracle
---
5th Nov 2021 - 17th Dec 2021
UNTIL Friday 17th December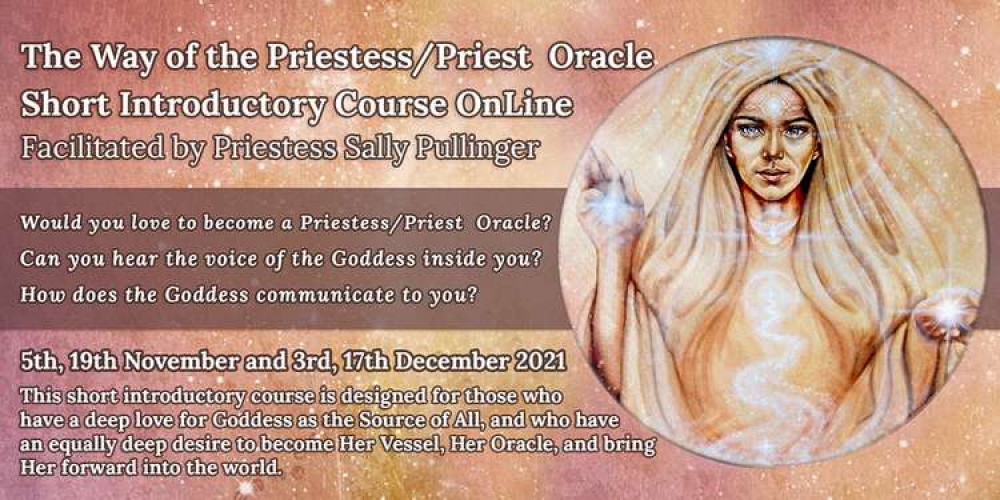 A short introductory online course for those who have a deep love for Goddess as the Source of All, who have an equally deep desire to become Her Vessel, Her Oracle, and bring Her forward into the world.
With renowned trance medium Sally Pullinger who has 45 years of experience.
Add your Glastonbury event for FREE here!
Nub It