Mooney's Mystic Parlour with Sarah Mooney
---
Glastonbury Goddess House
12th Oct 2023 - 12th Oct 2023
UNTIL Thursday 12th October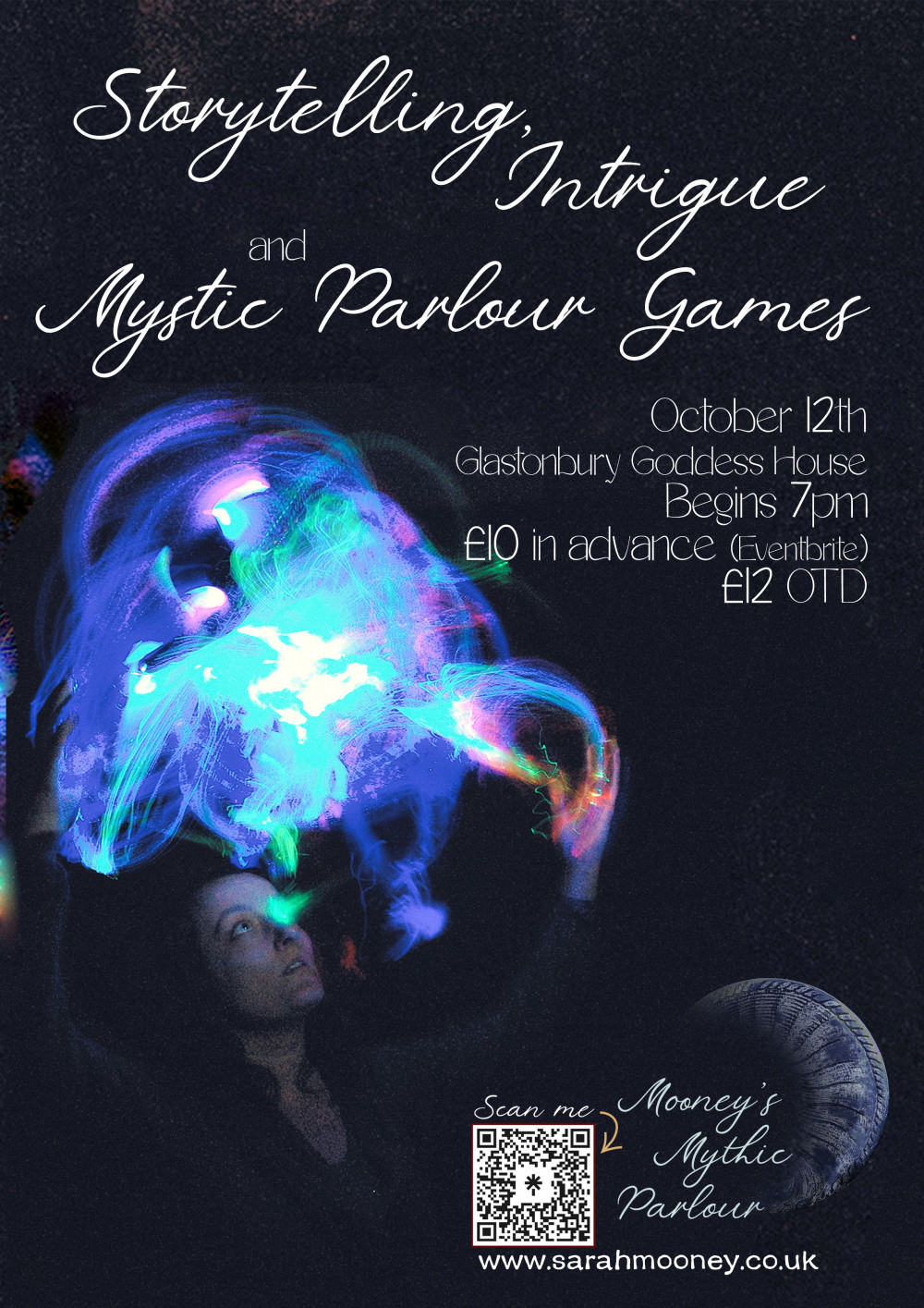 An evening of storytelling with a twist, cosy up together and follow the words into our mythical places
Myth to warm your cockles and stories to warm your icy parts this evening at the Goddess House. Sit by Baba Yagas hearth as she stirs a brew to bring you to your sensual senses and find the pleasure in deep Winter.
Bring your slippers, hot water bottle and your favourite cup to drink hot chocolate together. Sarah will be sharing a selection of stories woven with ritual and soul journeying to nourish our dremaing times.
Add your Glastonbury event for FREE here!
Nub It