Pyramid Boxing Club to host Fight Fire with Fire, an afternoon of amateur boxing
---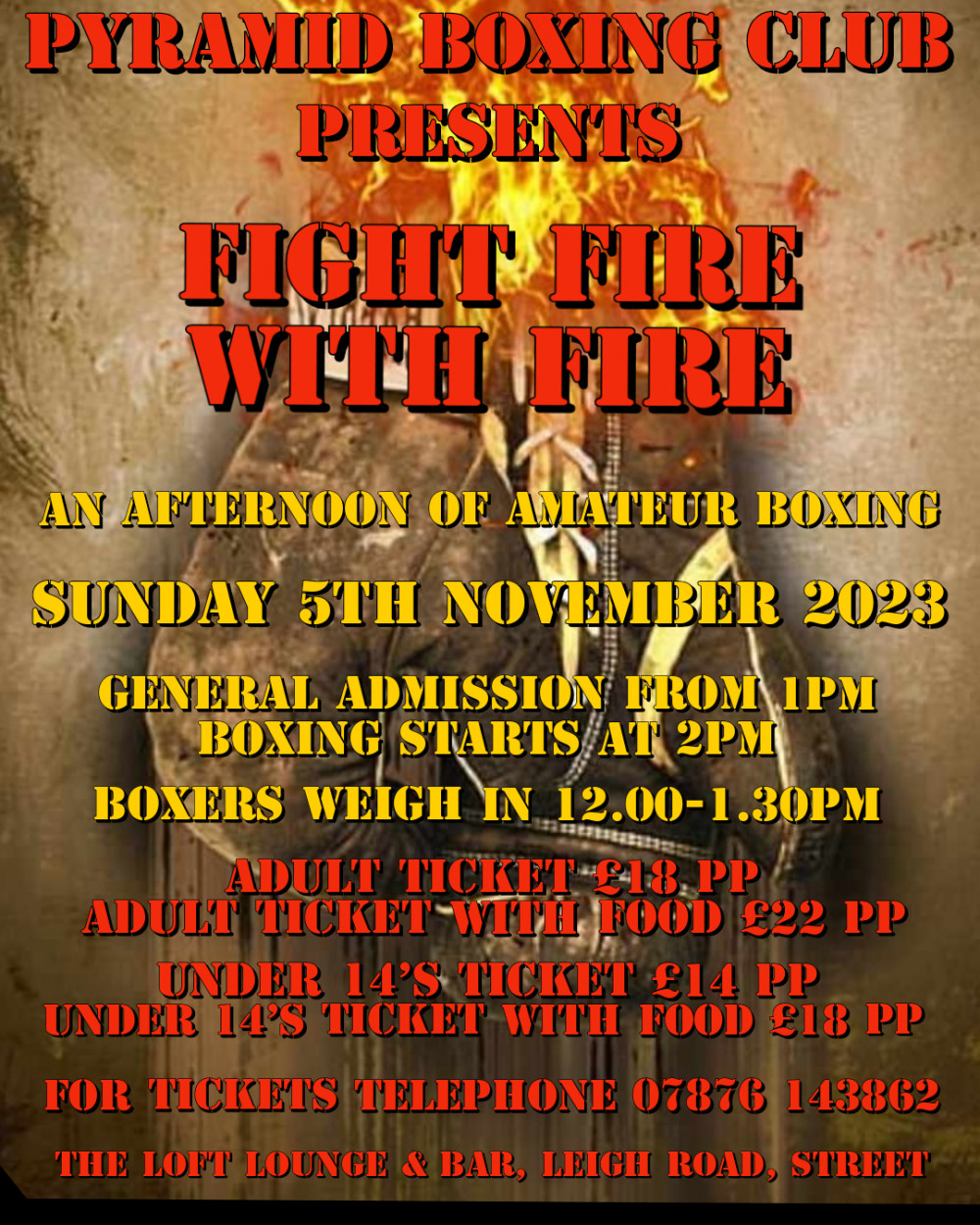 If you're a fan of boxing or just looking for an exciting way to spend your Sunday afternoon, you won't want to miss this event.
Pyramid Boxing Club is hosting "Fight Fire with Fire," an afternoon dedicated to amateur boxing, on Sunday, 5th November 2023.
The venue for this adrenaline-packed event is the Loft Lounge & Bar on Leigh Road, Street. Doors will open for general admission from 1 pm, and the boxing action will commence at 2 pm. To ensure fair play, all participating boxers will have their weigh-in from 12.00 pm to 1.30 pm.
Tickets are designed to be pocket-friendly. Adult tickets are available for £18 per person, and for those who'd like to include a meal, the price is £22 per person. For under-14s, the ticket price is set at £14 per person, while a ticket with food is available for £18 per person.
Given the limited seating, it's recommended to book your tickets in advance. For ticket purchases, you can call 07876 143862.
So, if you're keen to witness some thrilling amateur boxing and enjoy a vibrant community atmosphere, make sure to mark your calendar for 5th November.
For more information and to secure your tickets, call 07876 143862.