Musgrove colorectal surgeon saves cricketer's life during international match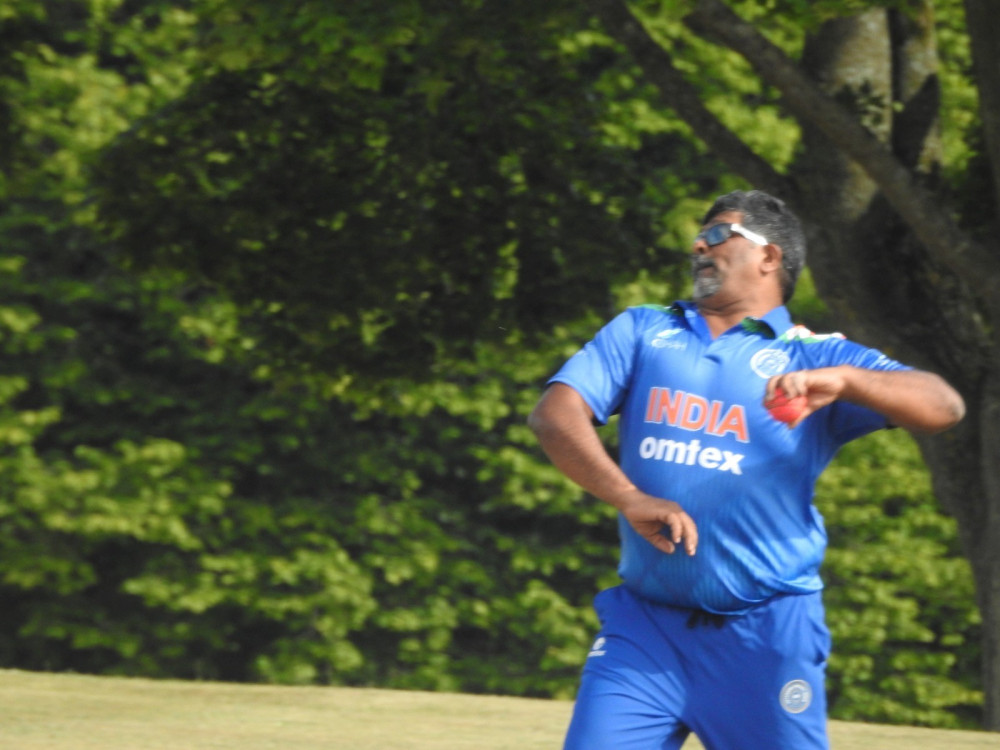 Surgeon and star player Krish Subramanian
Krish Subramanian is an associate specialist in colorectal surgery by trade, but unbeknown to many, he's also an international cricketer!
Having played the sport at a high level throughout his life, Krish was selected to play for the India Over 50s team, and his medical skills have come in hand on a couple of occasions – including saving a teammate's life during a match last November!
Krish has worked in the NHS since 1999 and following 10 years at Dorset County Hospital, he began his stint in colorectal surgery at Musgrove in 2020.
"I began playing cricket in India at a level equivalent to the English counties," he said. "I represented the national schools team at both under 15s and under 19s and also captained a medical college team to an India-wide tournament win – a very proud moment for me.
"I moved from India to England and continued to play cricket at a high level until I decided to wind up playing at the age of 49! I still had the hunger to play the sport though so I decided to join Dorset's over 50s team.
"I came to Somerset in 2020 where I joined North Perrott cricket club, who play in the West of England Premier League. This led me to being selected for the Indian national over 50s squad for the 20/20 world cup in South Africa the same year, though unfortunately, we only played two games before the pandemic began and sport was cancelled."
Fast forward three years and the world cup has been rescheduled for this month, again in South Africa, with the final taking place at the world famous Newlands ground in Cape Town on 21 March.
"I'm very much looking forward to representing India in such a prestigious tournament," Krish continued.
"Although we don't have an over 50s set up in India, we held a trial tournament where the best 16 players living in India played against the best 16 players who had moved abroad, like I have.
"I'm so elated to have been picked to represent my country as I still have the same enthusiasm for the sport as when I began all those years ago. It's another way of helping me keep fit too as I have to get up at 5am to get to the gym or travel across the country to train with the team!"
Krish has already played in a number of international tournaments with India Over 50s, including the Marlborough Cup, which takes place every year in Wiltshire.
He's not just a cricketer on the field, but his medical skills have been tested on the field too on several occasions as it was in this tournament that Krish had his first taste of medical duty on the cricket field and became a real hero.
"In last year's Marlborough Cup, the England wicket keeper suffered a head injury and was unconscious on the field," said Krish. "I stepped in to help him before the ambulance arrived to take him to the local emergency department.
"And back in November last year we were playing in a tournament in Barbados and, with the match at a tense phase, our wicket keeper got a little overexcited and collapsed on the field.
"I was the only person who was trained on CPR, which I did for nearly 40 minutes, shocking him once, before he was taken to hospital by ambulance. We managed to get him back, which was miraculous as doing resus alone for 40 minutes is difficult!"
Krish is very much a hero to us in Somerset and we wish him well at this month's world c