Millfield Rugby players attend England U18 development camp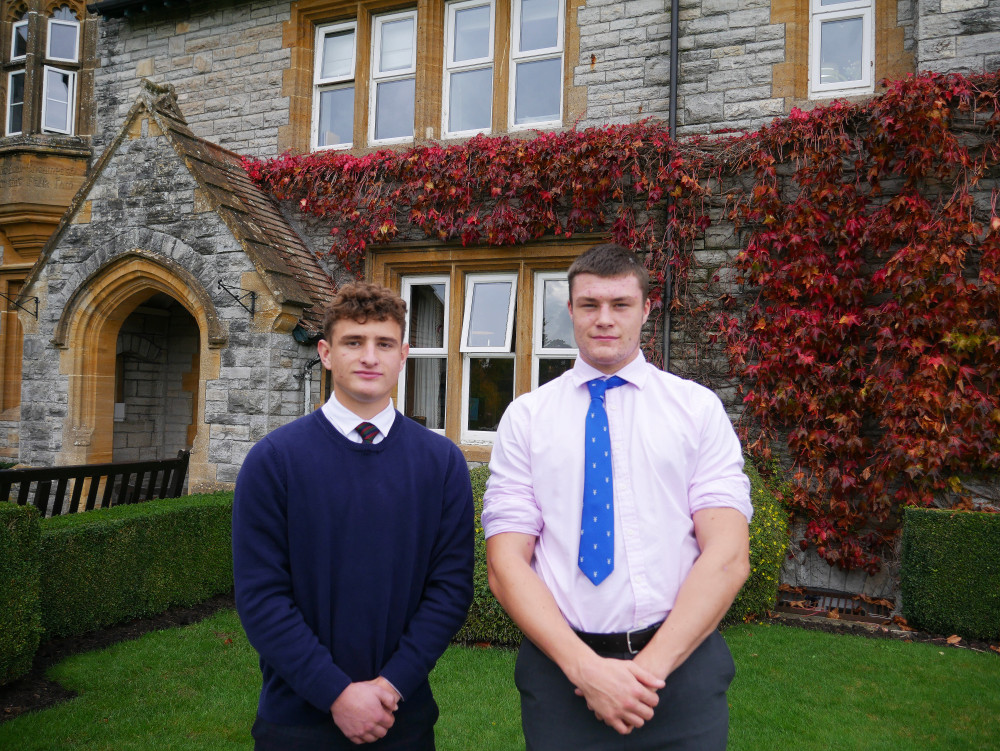 Two Millfield Upper Sixth rugby players attended the combined England Under-18's Men's Development Camp. George Timmins and Ieuan Davies were selected for the camp between 25-27 October, which prepared players and created cohesion ahead of the next season.
Millfield's Head of Rugby, John Mallett praised the students saying, "George and Ieuan's selection for this squad is a good reflection of the hard work both have put in after being left out of the England U18 squad for their August tour."
Ieuan Davies from Swansea joined Millfield in Year 9, was honoured to be selected for the development camp saying, "Being selected for the squad was a massive honour, having been in and around the team for the last year but not quite making it has been a challenge, but to finally be confirmed to be a part of the squad has been a huge success. It shows that all the hard work that happens every day at Millfield pays off in the long run".
During his time at Millfield, Ieuan has remained motivated on the Millfield Rugby programme, "Millfield rugby has been a huge part of my development. Having access to top quality coaches, nutritionists, psychologists, and amazing facilities at all times has allowed me to reach heights that simply wouldn't be possible without the programme. Millfield has allowed me to enjoy my rugby throughout my time at school and make me a better person and rugby player".
George Timmins, from Leicestershire, joined Millfield in Year 7. During his time at Millfield, George has enjoyed the structure and consistency of the Millfield Rugby programme saying, "Millfield rugby has helped me a significant amount. When I was in Year 9, we would be allowed to train with the first team or the year above which was good to learn from them. They kept me consistent in what I do and set a structured programme for me which has helped me develop, alongside their communication with Bath and me as a player."