Millfield student becomes youngest international cricket umpire at Kwibuka Women's T20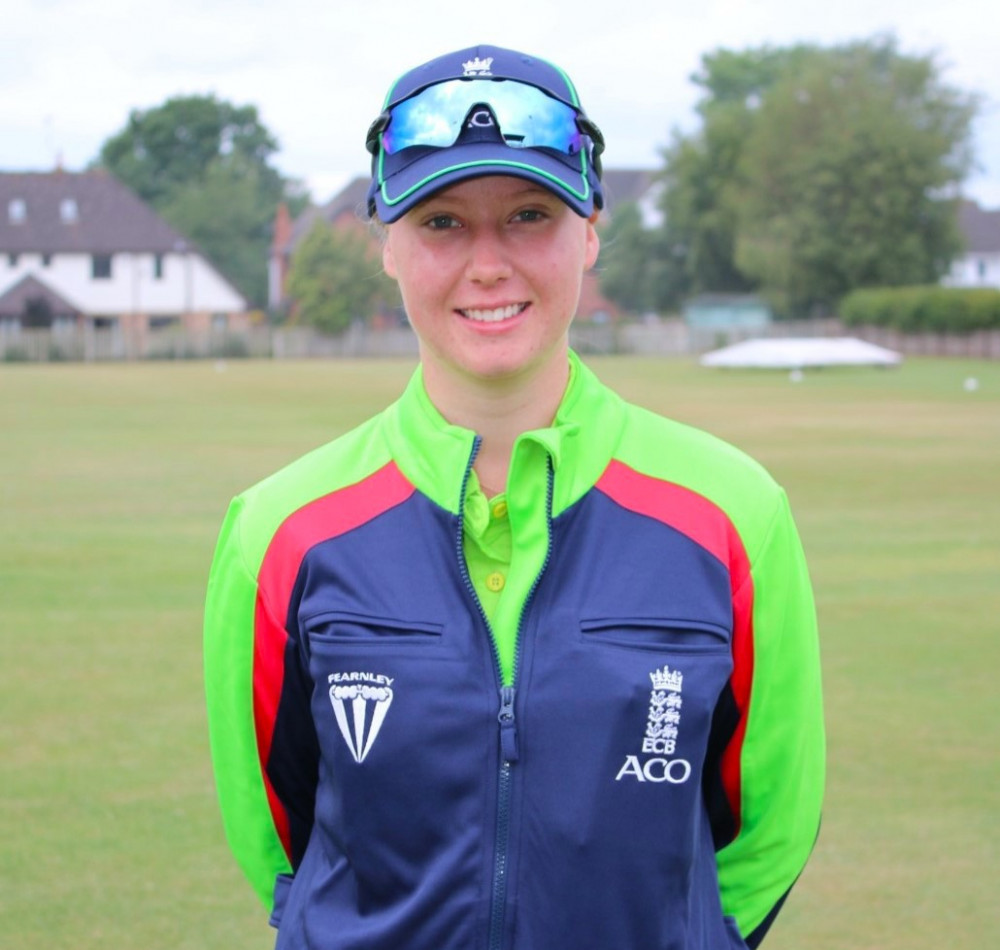 Upper Sixth Millfield student, Scarlett Hale, has made cricketing history by becoming the youngest international umpire at the Kwibuka Women's T20 tournament in Rwanda.
The 18-year-old officiated in eight matches during the 10-day competition, including the opening fixture between Rwanda and Botswana and the tournament's final match between Rwanda and Uganda.
Scarlett first developed her enthusiasm for cricket umpiring after participating in the Hampshire Cricket Board's Champions programme, aimed at bolstering girls' skills in umpiring, scoring, and coaching.
She debuted as an umpire at the tender age of 12 in her home county of Hampshire. She has been ascending the ranks for the past six years, officiating matches for various age groups. This year, she was selected to umpire in notable events like the Women's County Championship Regional Finals Day at Taunton, the Regional Academy Festival, the Women's Club T20 National Plate Final, and men's WEPL league matches.
"Having the title of the youngest international umpire is amazing to have; it still feels crazy to say. I hope it inspires people and shows what you can do when you put your mind to it by working hard and challenging yourself," said Scarlett.
Scarlett has made the most of Millfield's specialised sports facilities by balancing her academic commitments with her burgeoning umpiring career.
"The school have been supportive of my umpiring. During the summer term, I sat down with the cricket coaches and went through school cricket fixtures to decide which ones would be good for me to umpire and fit in my schedule. They have also supported me massively with umpiring tournaments and allowed me extra time to catch up on my work. My teachers help me to plan my schoolwork when I return from tournaments," she explained.
Mark Garaway, Millfield Director of Cricket, lauded Scarlett's achievements. "Scarlett has grasped every opportunity to develop her umpiring with both hands. Her hard work and diligence have given her some incredible experiences both in the UK and overseas. She is a fantastic role model for young people and has helped showcase the diverse development pathways within the game of cricket that we offer to our students."
While studying BTEC Enterprise and Entrepreneurship, Scarlett has been admitted to the England and Wales Cricket Board (ECB) Talent Pathway, a programme curated for experienced umpires aspiring to officiate at the highest level of cricket. Upon completing her studies at Millfield, Scarlett plans to spend a season in Australia, where she will umpire and coach, whilst also travelling to different international tournaments. Her long-term goal is to join the professional umpiring circuit, with ambitions of officiating in test matches and The Hundred.