Millfield drives blueprint for girls football pathway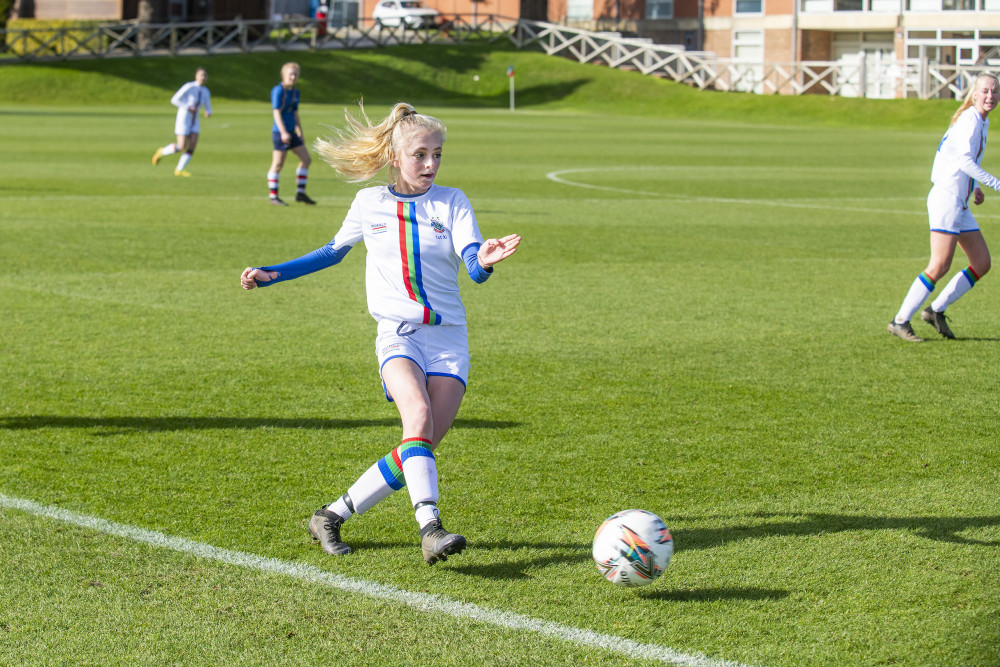 Millfield footballer plays pass in fixture versus Rossall School
With the Lionesses in the midst oftheir Euro campaign, Millfield's Director of Football, Steve Perkins, is creating a blueprint for talented girls to achieve success in the women's game.
His plans, based on his experiences with the Lionesses, will see girls receiving double the amount of contact time than some Regional Talent Clubs currently offer on the Talent Programme – this is unrivalled in the independent school sector.
Steve is former technical talent coach for Women's Football, working for the FA between 2007 and 2021, prior to taking up the role of Director of Football at Millfield. He was also assistant coach with the U19 England Women for their international fixtures during two UEFA European phase tournaments across five years working with the team that went on to win bronze in the 2018 World Cup in France.
During that time he coached current Lionesses Leah Williamson (England captain), Keira Walsh, Chloe Kelly, Ellie Roebuck and others on England camps. He also worked with several current Lionesses in the club environment, primarily at Arsenal and Chelsea.
But he worked mostly with the current U19 squad who are about to burst into the Women's Professional game, as they moved through the U12 to U17 age groups, and he is excited to see how they perform.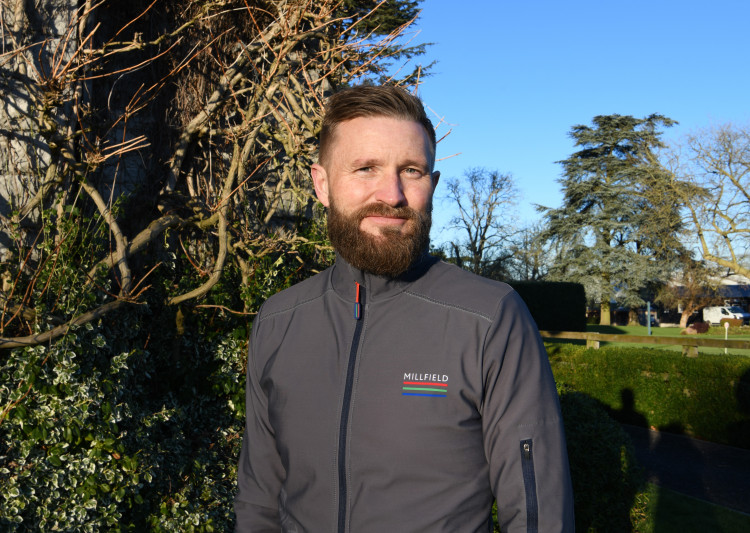 Director of Football, Steve Perkins
Millfield's girls football programme already offers more contact hours with budding players than most clubs, with training six days a week compared to three times a week at a club. Millfield also provides players with strength and conditioning sessions, access to physios throughout the week and video analysis and a competitive fixture programme alongside strong academics and pastoral care. This combination makes it unrivalled in the UK.
100 girls currently play football at Millfield from Year 9 to Upper Sixth, compared to only six girls in 2018, with many girls joining from Prep Schools with a passion for the game already instilled.
For the first time, Millfield has three girls joining in September 2022 on football scholarships. Previously girl footballers joining the school played multiple sports, dividing their time between, say, football and hockey training and fixtures.
Steve's career started at the Somerset Girls Centre of Excellence Headed up by Tony McCallum, a National Coach Development Manager who has just joined Millfield as Head of Sports Coaching, and he then worked for seven years with the FA developing football across the 5-11 Skills programme. His move into women's football was a step up into the elite game and saw him travel the region working with female footballers in their clubs at Brighton, Millwall, Gillingham, Middlesex Centre of Excellence and then primarily with Arsenal, Chelsea, Southampton, Reading and Oxford, supporting England players in their club environment.
Steve said: "I have seen the game change from when I started, from amateur to professional and the huge amount of investment that has been put into the game. The development of players in clubs and the Lionesses programme, where girls can train alongside boys in Academy football in the same age band is incredible to show how far the women's game has come. It is a huge leap forward.
"We enable girls to train with the boys at Millfield, to stretch them and take them out of their comfort zone. It is important to increase their competition for their own development."
Steve says a lot of hard work and dedication alongside investment and professionalisation of the women's game has driven the growth in girls' football. "When I first started, coaching was focused only on technical skills, around four hours a week and the players would play two or three games in a season. Now in the club set up it is three nights a week of training and at least one fixture a week. The level of multi discipline team support from physios, sport scientists alongside the higher level of coaching staff makes the pathway almost on a par with the men's game. Former Lionesses had to juggle a full-time job alongside training and playing, the FA have done a great job to professionalise the game as have the Grassroots side of the game to double participation. There are now scouts all over the country, acting on recommendations and the new Discover my talent initiative should mean all talent has the opportunity to be unearthed."
He said Independent Schools' programmes are closest to what academies offer as coaches have more access to players whilst they are studying but with independent Schools education comes first.
In his first eight months at Millfield, Steve has developed plans to greatly enhance the football programme for both boys and girls. "The facilities at Millfield are fantastic, the contact hours are incredible and we can do everything here that is done in the Lionesses programme. The huge advantage that we have is that we can do it every day of the week and we have license to drive development in a number of ways including with the boys.
Millfield's current girls programme includes a Senior Girls 1st Team and development and recreational groups for seniors and juniors. Over the next 18 months Steve plans to bring the boys and girls programmes in line with each other.
Millfield students Maya Kendall and Ella Smith play for Bridgwater United and Maya made the squad that played Manchester United in the FA Cup game.
Dani Rodriguez is the lead coach for girls and is passionate about giving the girls a positive experience and driving participation. He is supported by six teacher/coaches and joining in September 2022 is an intern that has been thorough the Regional Talent Club (RTC) system and gained a full scholarship to the States.
Steve and Dani are working with the FA to host a Discover My Talent festival at Millfield next academic year and have already hosted a South West Girls Advanced Coaching Centre festival.