Success for Glastonbury tour guide at tourism awards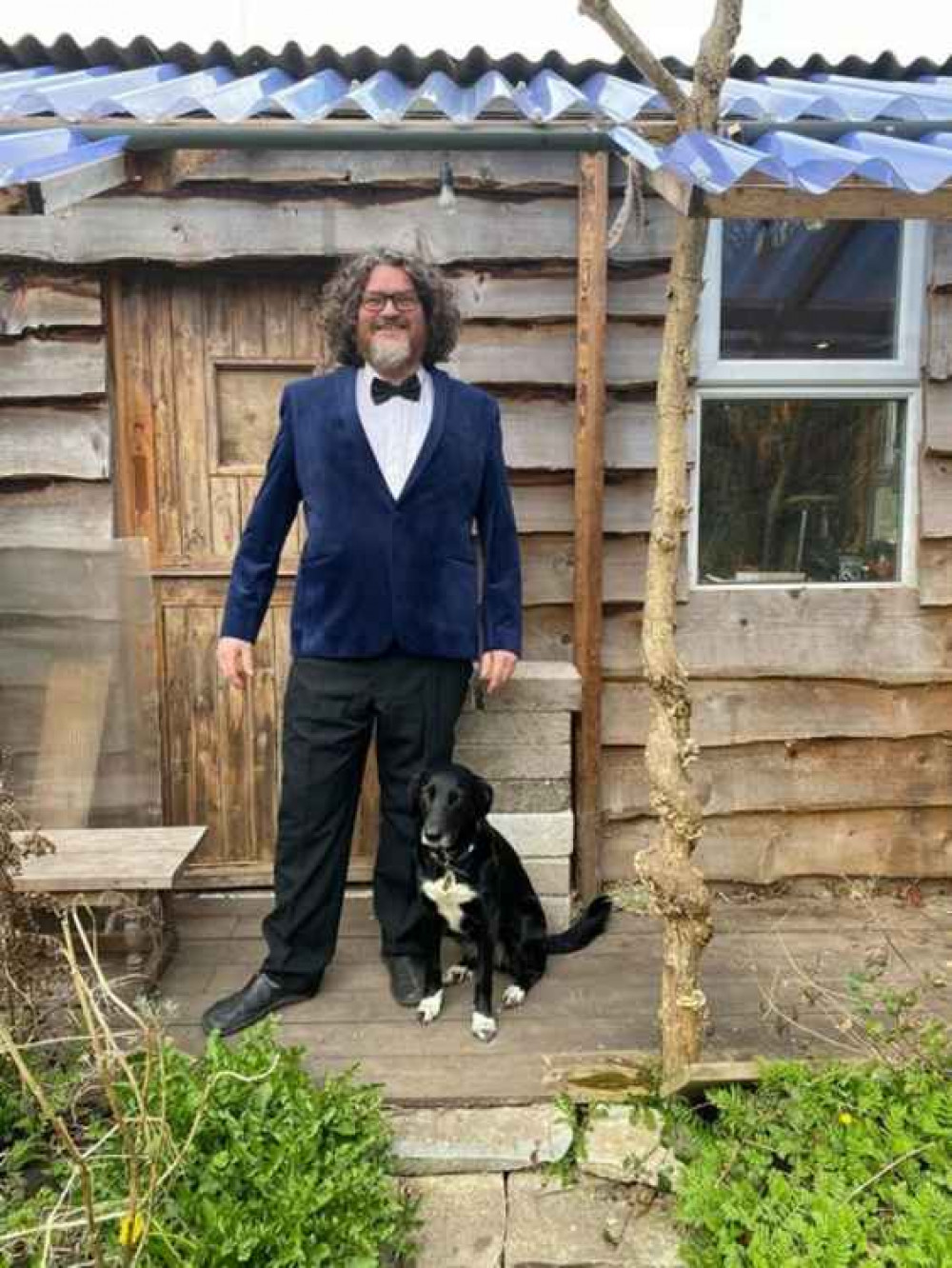 Tor Webster ready for the ceremony
"If you told me in 2019 that I would be sitting in my shed wearing a full tuxedo and slippers, winning an Unsung Hero Award on something called Zoom, I would say you were losing the plot!"
Glastonbury tour guide Tor Webster has won the 2020 Unsung Hero of Tourism award, after being nominated by Jasmin Cottage B&B in the Bath, Bristol and Somerset Tourism Awards.
His nomination came after nine years work promoting Glastonbury as a tourist destination. Always ready to talk about the magic of Glastonbury, he has become a familiar face on TV as the 'go to guy' for programmes like Channel 4's 'Escape to the Country' and BBC's 'Great British Railway Journeys', where he got to hang out with Michael Portillo.
"I came to Glastonbury 20 years ago because I had been inspired by her myths and legends since I was a child," Tor said.
"For a little town Glastonbury has a big story, with no shortage of myths and legends connected to the area."
Tor proudly shares stories with visitors from around the world, from magical tales of King Arthur to the story of the family of Christ coming to Glastonbury 2,000 years ago.
Tor's specialist knowledge is now being put to good use in his latest project 'Ourtor', an app for smartphones featuring interactive guided tours.
Uniquely, anyone with the app will be able to upload their own tours and instantly share and earn from them.
Part of the vision for Ourtor are the themes of History, Mystery and Magic. Tor has written a number of tours of Glastonbury exploring these themes, all available from the app. He believes interest in myths and legends is on the increase.
He said: "I have noticed that tourists are looking for more of a life changing experience nowadays, instead of the traditional holidays of the past.
"This is probably even more so in the Covid climate because people may be traveling less and want to fulfil their bucket list instead of just going for relaxation."