Millfield School's Charlie Binns secures two-year contract with Ipswich Town: From Street to Championship football stardom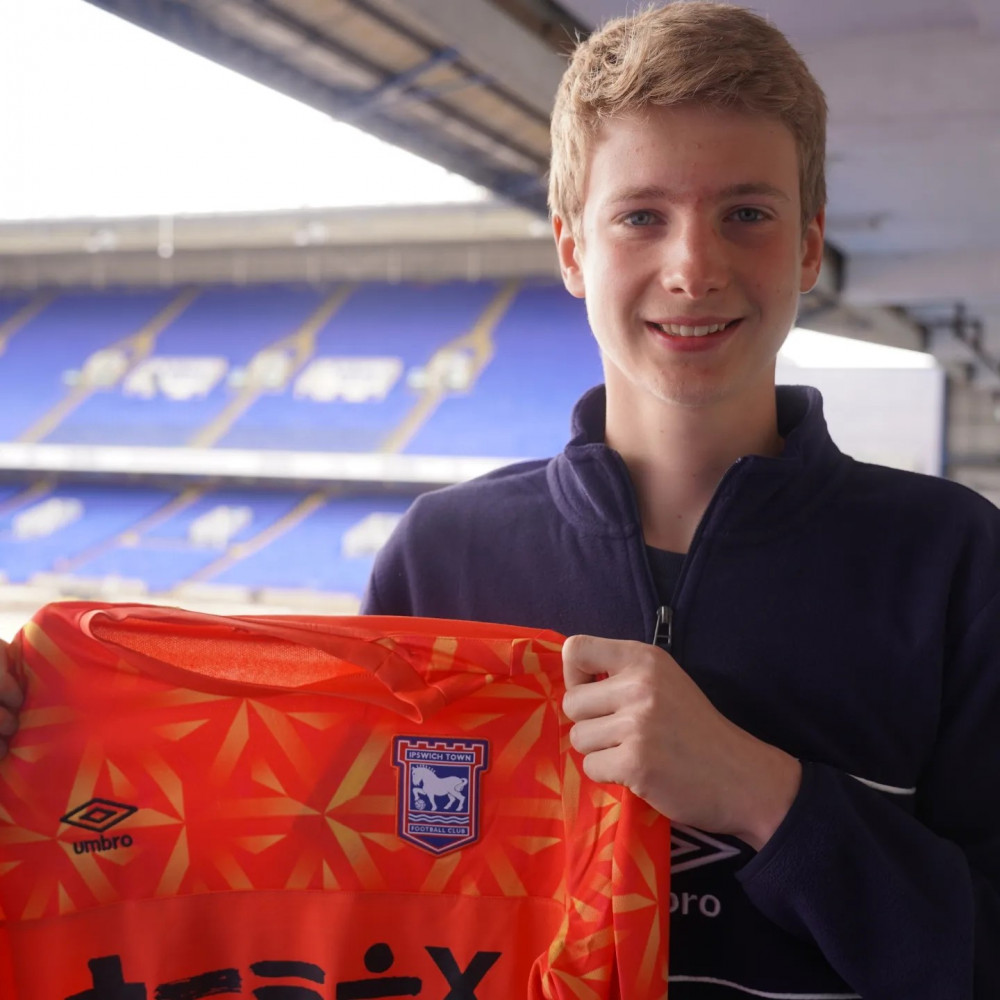 Charlie Binns, a football player from Millfield School in Street, has secured a two-year contract with Ipswich Town, a Championship club. Charlie, an 18-year-old goalkeeper from Chard, is presently in Upper Sixth, working through his exams.
"Over the past eight months, I've had the fortune of entering several impressive clubs, but Ipswich seemed the best match for me and my development," Charlie said. "They have a significant presence and an esteemed history." Ipswich, recently promoted to the Championship, previously signed former Millfield student Tyrone Mings in 2012, where he stayed for three seasons early in his career.
Charlie joined Millfield in Lower Sixth, aiming to enhance his skills through the Millfield football programme. "The programme is exceptional because it allows me to train up to six times a week, with three dedicated goalkeeper sessions and team training included," he stated. Charlie also mentioned his selection for the ISFA U18 National team as a notable opportunity facilitated by the programme.
A crucial part of Charlie's training has been his work with Steven Phillips, Millfield's Goalkeeping coach and a former professional player. "Having a coach of his calibre has been essential for my development. He encourages me to improve every session," Charlie acknowledged.
Charlie highlighted the comprehensive nature of the Millfield football programme and the ample sports facilities available as his favourite aspects of Millfield. As part of the programme, football enthusiasts starting from Year 9 are provided with support to grow, with particularly promising students being incorporated into the performance programme.
Steve Perkins, Millfield's Head of Football, praised Charlie's commitment and rapid progress. "Charlie joined Millfield with only a couple of years' experience as a goalkeeper and displayed tremendous potential for quick improvement. This opportunity is well-deserved, and we're excited to see his future progression."
Balancing schoolwork and football training can be challenging, but Charlie has managed to maintain his academic performance while training intensively. "I'm studying three A levels in Business, History, and PE. Though it can be tough balancing schoolwork and football, training sessions are coordinated around my lessons, and the staff offers additional support if required," he explained.