Mendip launches public art commission
By Mendip District Council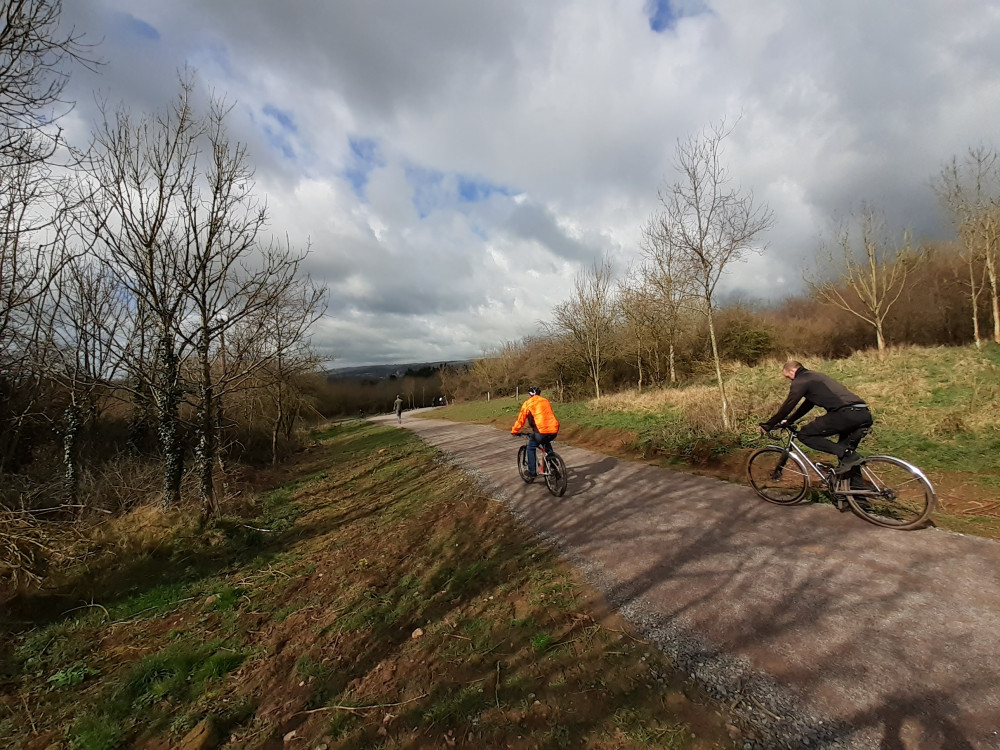 Cyclists using a multi-user path in Dulcote
Calling all Somerset-based artists! Mendip District Council is seeking Expressions of Interest for a new public art commission.
The Council plans to install a high-quality, long-lasting piece, along the multi-user path in Shepton Mallet.
The unique artwork will mark the contribution communities made in response to the COVID pandemic, and will acknowledge the importance walking, cycling and other active travel, had on people's lives during the lockdowns.
A £5,000 contribution from the Council's Creative Mendip fund has been matched by a local (anonymous) charitable foundation, giving a total budget of £10,000 to the scheme. Up to £1,000 will be offered to cover installation costs.
A maximum of three artists will be invited to develop proposals for the site. A payment of £300 will be made to each artist to cover expenses of working to full submission.
Interested artists are asked to read the brief in the first instance HERE.
The deadline for Expressions of Interest, is 4th November 2022. The Creative Mendip and charitable match funding must be committed by 31st December 2022, although the project can run into 2023.
Mendip District Council agreed a Creative Mendip fund for the financial years 2021/22 and 2022/23 to promote the arts and creative industries in the district. Monies have already been allocated to projects in each of the five Mendip towns, to our rural areas (through Take Art's rural performance scheme,) and now to an exciting new public art commission.
Interested? Please note the deadline for Expressions of Interest is 4th November 2022. Best of luck!
You'll find full information on our website: www.mendip.gov.uk/article/11220/Mendip-launches-public-art-commission
The brief is HERE.
Contact [email protected] for any queries. Alternatively, call 07747 760076.