Hamstring pull fails to stop Glastonbury rugby referee completing marathon for children's charity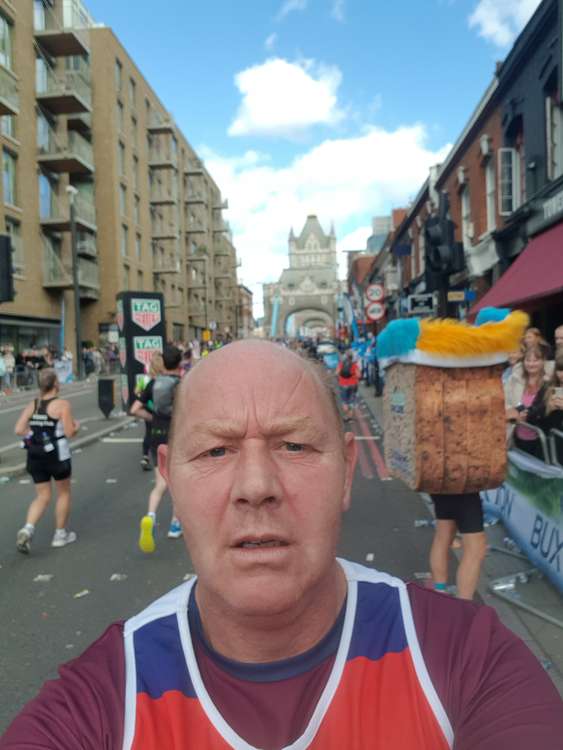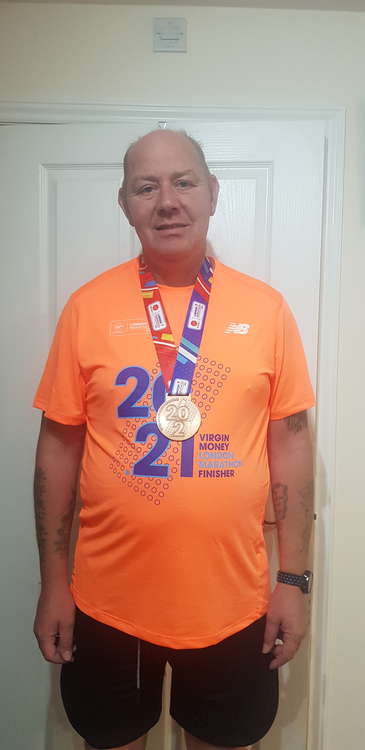 County referee and rugby player Nev Moule, from Glastonbury, admitted it was a "no brainer" to support the Wooden Spoon charity after completing his third consecutive marathon.
Nev, aged 50, was part of the 36,000-plus strong field who took on the London Marathon completing the route in 5hrs 52mins.
He said: "It was enjoyable at times, but also hard at others – especially as my hamstring went after about 17 miles.
"My favourite part was seeing my family at Cutty Sark and also all the support you receive from the crowd.
"As an active rugby player and referee, it was a no brainer for me to run for a rugby-based charity.
"I started running when I lost a bet on a rugby tour three years ago, but I have now certainly got the running bug."
Nev plays for Glastonbury's Tor RFC and Wells RFC, third team and veterans, as well as being a county referee.
Wooden Spoon is the children's charity of rugby, funding life-changing projects that support children and young people with disabilities or living in disadvantage.
Anyone who would like to sponsor Nev can do so by visiting https://www.justgiving.com/fundraising/nevmoule.