Glastonbury Carnival 2023 guide: Route map, road closure details, parking options and accommodation tips for Somerset's iconic event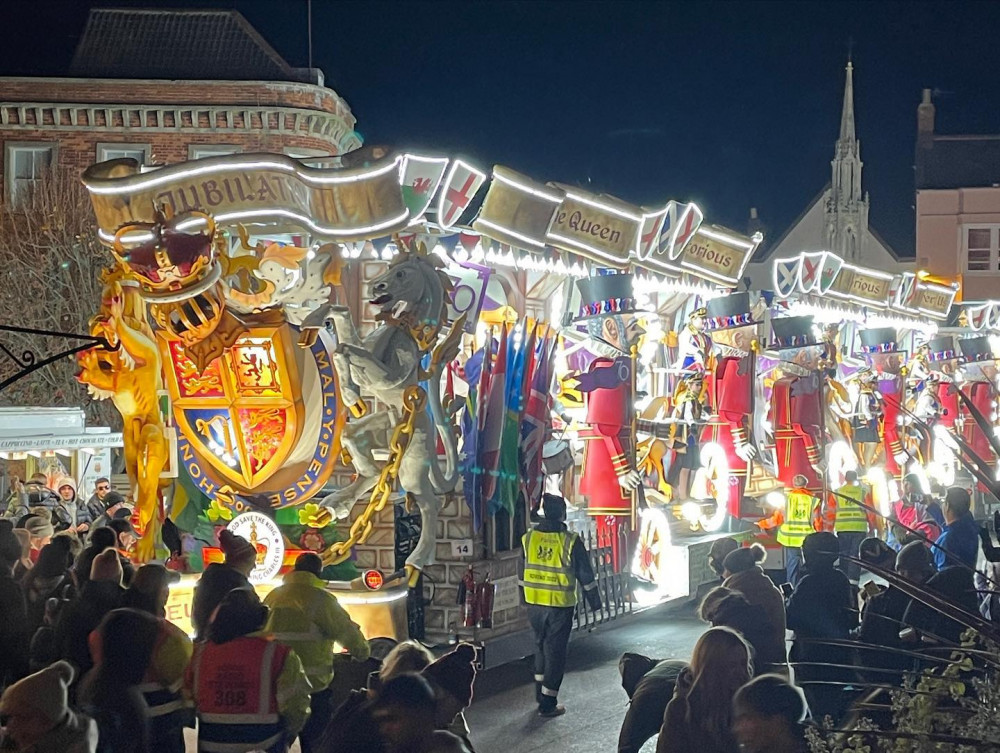 Glastonbury Carnival 2023: your ultimate guide to this year's spectacular event and where to stay
Get ready for a kaleidoscope of lights, a symphony of sounds, and an extravaganza of unforgettable moments! Glastonbury is gearing up for its show-stopping annual carnival, set to dazzle the town on Saturday, November 18.
Part of the iconic 'Magnificent Seven' — the elite group of the South West's most renowned carnivals — this year's event promises to be nothing short of spectacular.
Hold tight, because there's a twist: for the first time, there will be no pre-procession, with the main event kicking off at 6:45 pm. While admission is free, don't forget to contribute to the collection; your donations not only keep this incredible tradition alive but also go a long way in supporting local charities.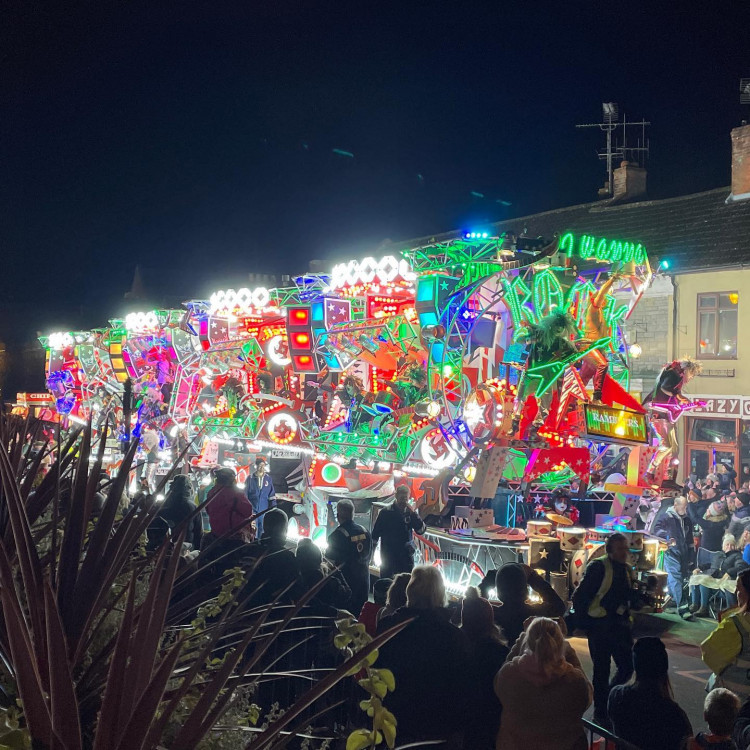 Planning your trip to the iconic Glastonbury Carnival? Make sure you've got the best places to stay on your list.
Top Hotels and Accommodation Options for Glastonbury Carnival 2023
Planning your trip to the iconic Glastonbury Carnival? Make sure you've got the best places to stay on your list.
The Glastonbury Carnival is not just a local spectacle; it's a major event in the Somerset calendar that attracts visitors from far and wide. Whether you're a carnival veteran or a first-timer, figuring out where to stay is crucial. To help you make an informed choice, here's a list of top-rated hotels and accommodation options that you might consider for your Glastonbury Carnival 2023 trip.
Luxury Hotels
The Glastonbury Townhouse - A luxurious bed and breakfast offering an exceptional experience.
Middlewick Holiday Cottages - Ideal for those looking for more space and self-catering options.
Mid-Range Hotels
The Covenstead - Known for its unique witchcraft and pagan themed rooms.
The George & Pilgrim – RelaxInnz - Established in the 1400s, this is one of the oldest and most historic hotels in the area.
Budget Accommodation
Travelodge Glastonbury - Offers a no-frills, comfortable stay.
Premier Inn Glastonbury hotel - Another budget-friendly option with all the essential amenities.
Family-Friendly Choices
Honeysuckle Farm Cottages - Offers family-sized units with kitchens.
The Apple Fairy - Apple Fairy is made up of six beautifully designed themed rooms inspired by fairies, magic and fantasy.
Unique Stays
The Who'd A Thought It Inn - Offers a quirky and unique experience.
The Crown - Ooze character, ambience & atmosphere.
For further information on amenities, availability, and booking details for these hotels and other accommodation options for Glastonbury Carnival 2023, click here.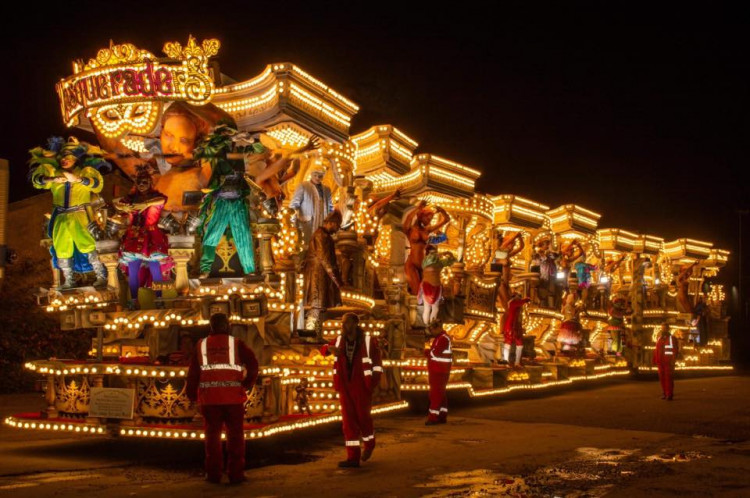 Where can I see the procession?
The procession will assemble on the Glastonbury Relief Road from Northload Roundabout back towards the Tinbridge Roundabout, Northload Street, and Paradise Road.
However, this area is not suitable for spectators.
The procession will begin at 6.45pm.
It will start at the traffic lights just past Northload Roundabout.
It will head along the A39 up to Wirral Park Roundabout by B&Q before turning left onto the A361, Street Road.
Along this part of the route is a short rest area for entries and the entries will not be performing.
The procession will then turn left into Magdalene Street and continue into the High Street.
It will finish along Wells Road with the junction of Manor House Road.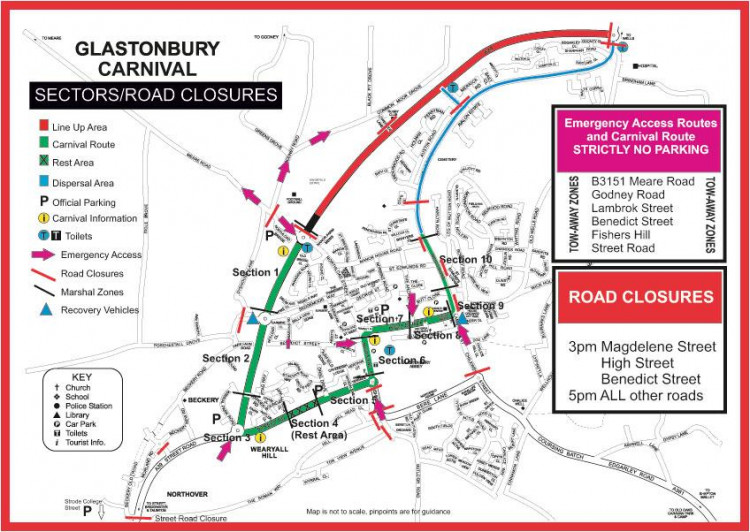 Travelling to Glastonbury
Organisers have warned that the crowds at each carnival have been much bigger than they would usually expect. They are urging people to walk in from Street if they can and advising that If relatives are travelling to town for the carnival, make sure they allow plenty of time.
There is a chance that police may ask organisers to close the roads into town earlier than advertised, especially if all the car parks are full.
Which roads will be closed?
Starting on Friday, 17th November, from 20:00 until midnight on Saturday, the A39 Glastonbury Relief Road, Northload Bridge Roundabout to Tinbridge Roundabout, including Wells Road Link Road, will be closed. These roads serve as the Carnival's overnight line-up area and will be barriered and marshalled accordingly. The roads are set to reopen on Saturday 19th November at midnight, but this is subject to the clearance of the area.
On Saturday, 18th November, further closures will take place. From 3pm to 5pm, Magdalene Street, High Street, and Benedict Street in the town centre will be closed to accommodate spectators and daytime entertainers.
Later on the same day, from approximately 5pm until 10-11pm or when it is clear enough to reopen, additional roads will be closed. These include the A39 Street Roundabout, A39 Northload Bridge Roundabout, including B3151, Northload Bridge Road, and Chilkwell Street at the junction of the A361.
For residents of Thorndun Estate and Dunstans Park, access will be at the discretion of the marshal and dependent on the location of the procession on the route before 8pm. After 8pm, strictly no access will be allowed.
Residents and visitors are advised to plan their travel accordingly and to be mindful of these changes. For more information on this and other local events, visit our website and follow us on social media.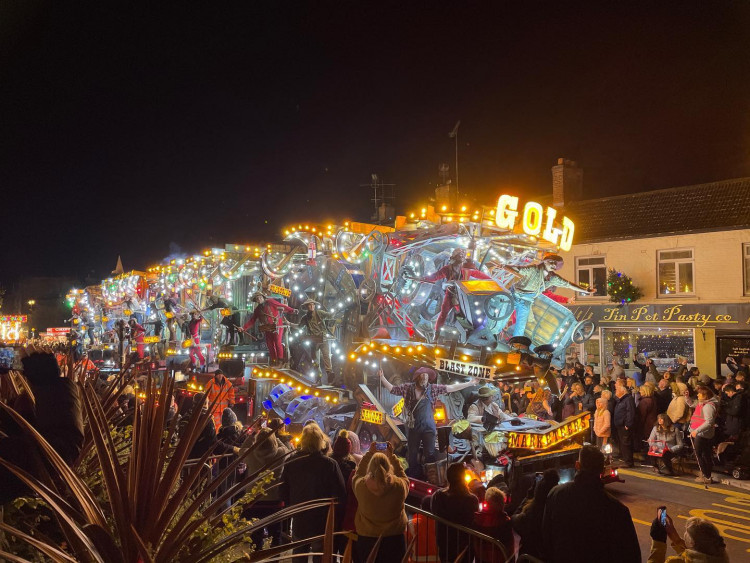 Where can I park?
If you're planning to attend the Glastonbury Carnival 2023, one of the most anticipated events in Somerset, it's crucial to know your parking options and be aware of the road closures. Official Glastonbury Carnival car parks will be in operation, offering convenient and secure parking for attendees.
Official Glastonbury Carnival Car Parks
The following locations will serve as official car parks, with a £5 charge:
Tesco's
B&Q
Tor Leisure (next to Morrisons)
Tor Leisure (bottom of Benedict Street)
Morrisons
St Johns
Sadly, Herbie's Field is not available for parking this year, as the bad weather has left it waterlogged.
Take note: if you come across parking charges outside these official areas, these are not affiliated with the Glastonbury Carnival. Official car parks will issue a receipt to display in your vehicle. For those who use the store car parks and exit before 5pm, a refund will be issued.
Coach Parking at Glastonbury Carnival
Limited parking spaces are available for visitors travelling by coach to the Glastonbury Carnival. Glastonbury Town Council is responsible for taking provisional bookings. The fees for this year are set at £50 per coach and £35 per minibus/van. To secure your parking spot, contact the town council at 01458 831769 or email [email protected].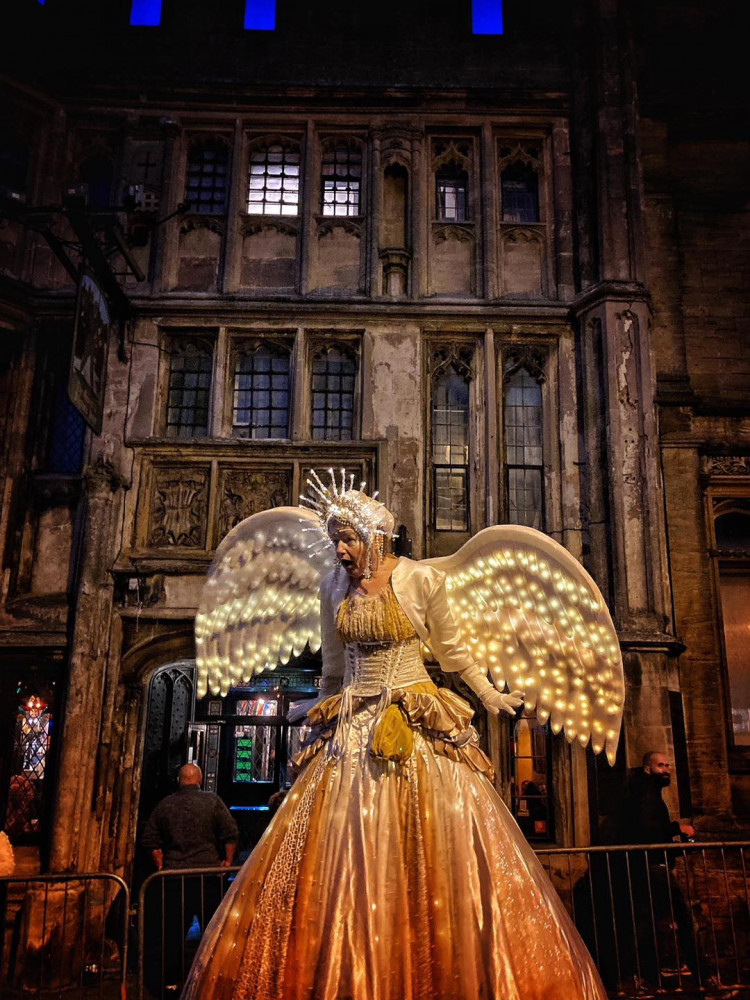 Road Closure Information
All access to Glastonbury Town Centre will be restricted after 5pm on the Carnival day. Coaches will not have access to drop-off areas post this time. Those not parking in town can re-enter only after the roads reopen, which may be as late as 11pm.
The designated coach parking areas for the Glastonbury Carnival are St Dunstans, which is fully booked, and Northload Car Park, next to Proper Job. Note that this year, Morrisons will not be providing coach parking.
There is limited disabled parking in St Mary's Church.
Accessible Viewing Area
With the Glastonbury Carnival drawing nearer, one of Somerset's most awaited events, it's vital to get all your plans in place, particularly if you require special access or facilities. This guide aims to provide comprehensive details about disabled parking options, accessible toilets, and limited seating areas.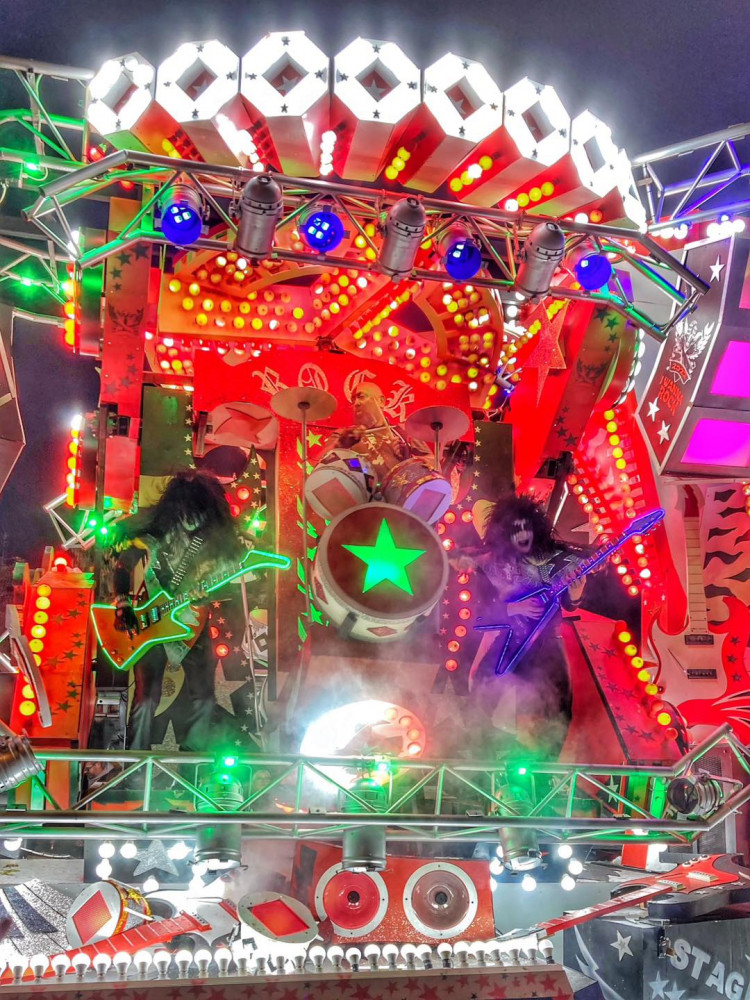 Reserved Seating Areas
If you require special seating arrangements, there's a designated area on Magdelene Street and outside the front of St Dunstans House, which is situated next to the Town Hall. Accessible toilets are conveniently located next to this section. To reserve your seat, you can contact [email protected]. Please note that seating is limited, and early booking is strongly advised. This area cannot accommodate large families due to space limitations, but there is additional space in nearby locations. A maximum of one carer per person is allowed in this area.
Disabled Parking at Glastonbury Carnival
For those in need of disabled parking, there are specific areas allocated for this purpose. One is located at the back of Morrisons, and limited space is also available next to St Mary's Church (BA6 9EJ). Both of these car parks are not adjacent to the viewing area but are only a short distance away. Spaces can be pre-booked in advance by contacting Donna at [email protected].
No Vehicle-Based Viewing
It's important to note that the carnival route doesn't offer any points where you can watch the festivities from your vehicle. This applies to all, including those looking for disabled access.