Driver with threadbare tyre, no MOT and no insurance has vehicle seized by police in Street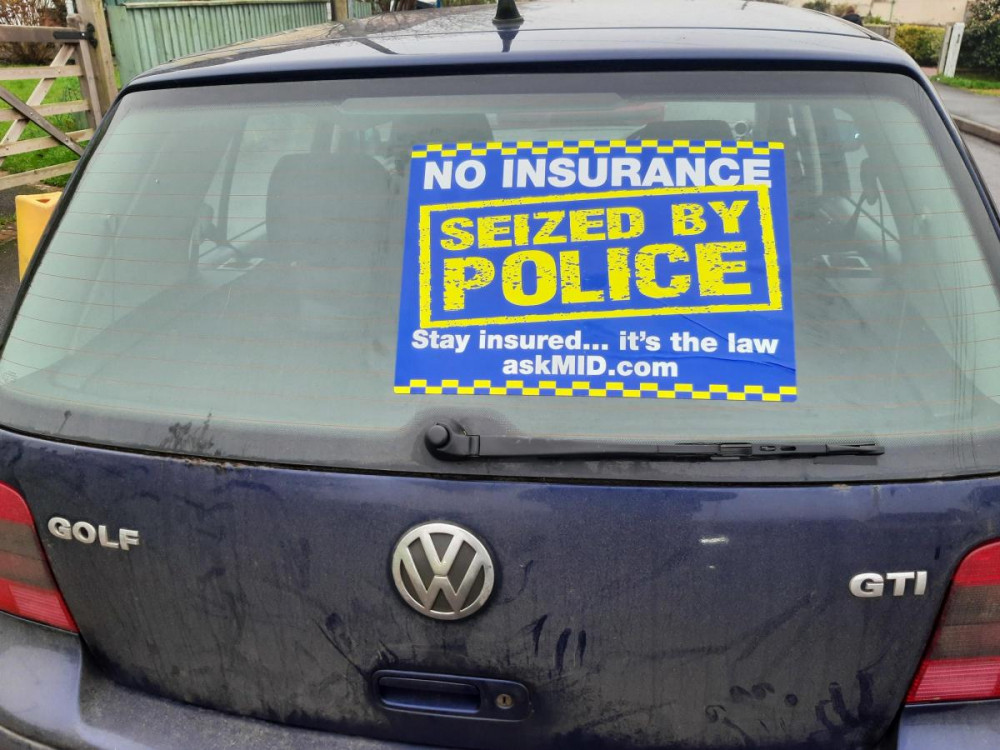 When was the last time you looked at the tyres on your car?
Police have released this image of the state of the tyres on a car they pulled over on the A39 in Street, after the vehicle triggered an Automatic Number Plate Recognition (ANPR) alert.
ANPR is a technology that reads vehicle registration plates to create location data. This information is captured by scanners or cameras then cross-referenced for a range of traffic and law enforcement purposes.
Thanks to this technology, it soon emerged that the vehicle was on the road without insurance or MOT, but what should have been a reasonably straightforward stop soon became something else once officers spotted the state of the tyre.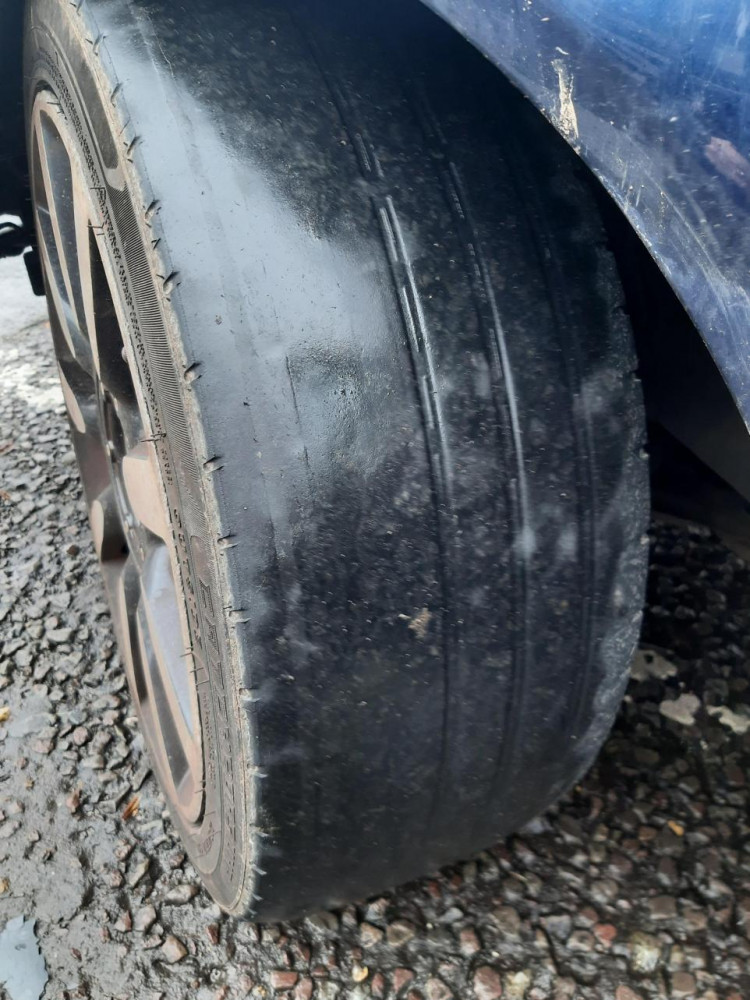 An immediate prohibition order was slapped on the car, which was seized and taken away.
A social media post from the force's roads policing unit said: "This vehicle driver was stopped in Street A39 after it triggered ANPR for no insurance or MOT. On inspection a prohibition placed on it for this shocking tyre and the vehicle was seized."
An RAC spokesperson said: "Checking your legal tyre tread depth is one of the most important checks you can make on your car - having worn tyres means the only contact patch between you and the road is past its best.
"If the safety risks don't hit home, maybe the risk of a £2,500 fine and three penalty points for a worn tyre will? That's per tyre, too. If all four tyres are worn below the legal limit, you could potentially lose your licence and face a £10,000 fine."
According to law, the legal tyre tread depth for cars in the UK and Europe is 1.6mm across the central three-quarters of the tyre. The tread must meet this minimum requirement across its complete circumference.
Tyre and safety experts believe the 1.6mm legal minimum is insufficient to guarantee safety – most recommend a minimum tread depth of 3mm for tyre replacement.
Tests by UK technical organisation MIRA found that, once tyres are below 3mm, stopping distances increase dramatically, by as much as 44%.