Brains of Avalon 2023 Glastonbury and Street Lions Club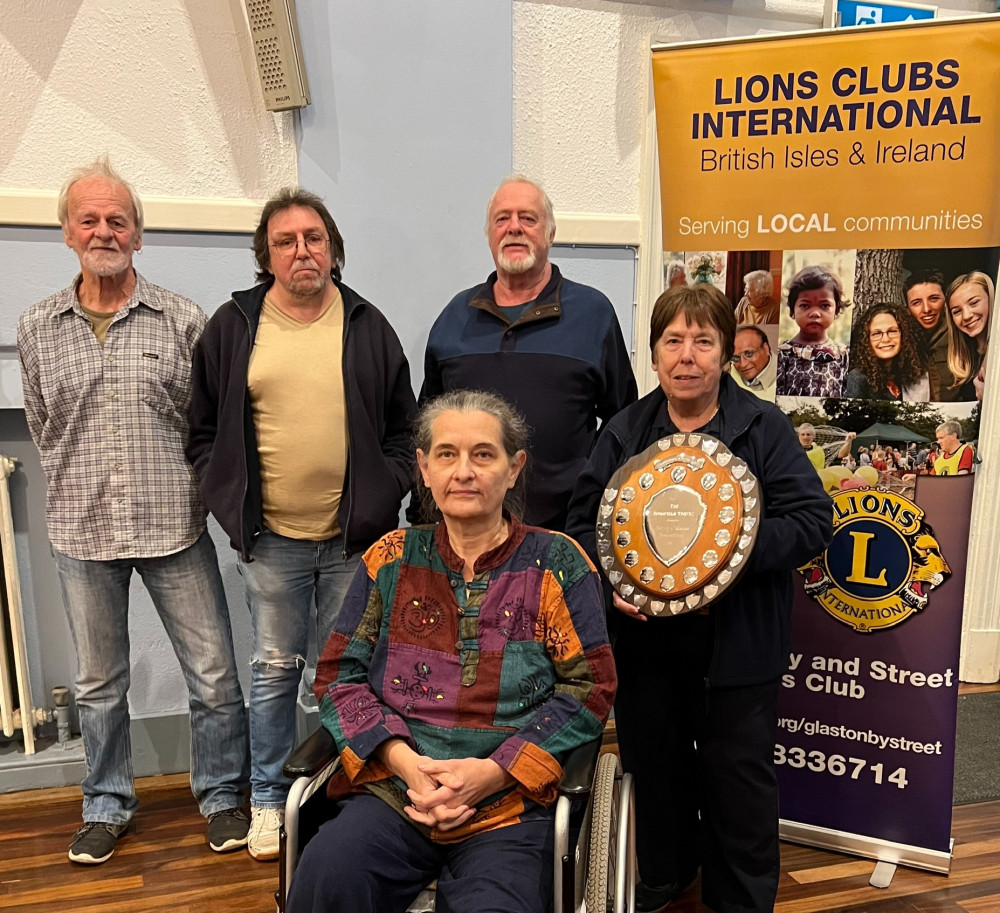 Brains of Avalon 2023 - Forum presented with the trophy by Lion Brenda Wood
The annual quiz where teams of four battle it out in Glastonbury Town Hall to win the coveted Brains of Avalon Trophy took place on the last Friday of January.
This year saw twelve intrepid teams come along for the evening to pit themselves against 75 questions put together by one of our members, Mike Edmunds.
The evening was kept in order by Questionmaster Chris Ford and was a very enjoyable and sociable affair with a fantastic atmosphere. Those attending were incredibly generous towards the raffle with over £170 being raised. The club wishes to thank all those who kindly donated raffle prizes.
The evening raised in the region of £370.00 for the club's charity account and we are grateful for all the support for the evening.
The winning team was Forum with Tor First Class in second place and Riflemans in third, all within six points of each other.