Anger as Tesco prepares to close pharmacy for good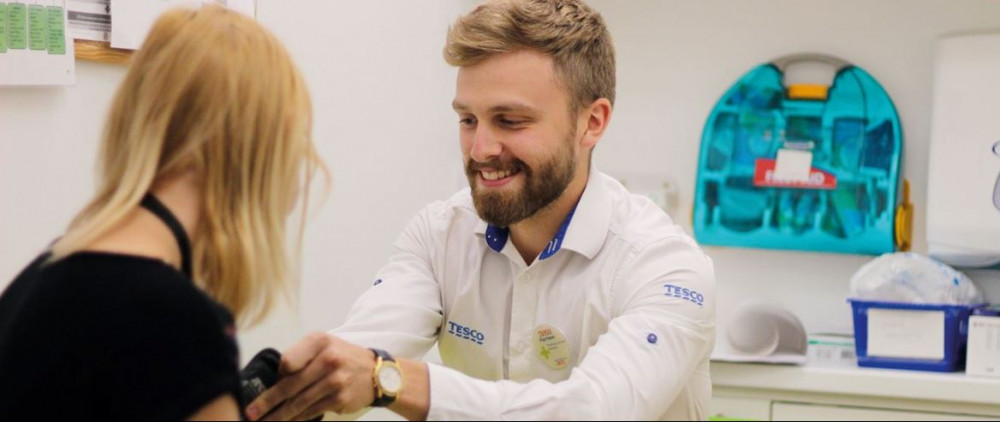 The pharmacy in the Glastonbury branch of Tesco will close this summer
The pharmacy in the Tesco store in Glastonbury will be closing on August 20th, it has been announced.
The facility is one of eight around the country being shut by the company as part of a restructuring exercise that will also see its counters and hot delis axing.
Tesco said the closures were in stores where there was another pharmacy within a mile.
In Glastonbury, the Boots store in the High Street also has a pharmacy, and there is a pharmacy on Street High Street and at Vine Health Park.
Local resident Jade Young is less than pleased by the announcement.
She said: "This drastic change to the provision of our local service will impact on local people immensely. The opening hours of Tesco pharmacy are much more flexible than that of the other pharmacy
"Tesco pharmacy opens at 6.30am and closes at 10.30pm, making Tesco easier accessed by people who work or rely on people who work to collect their medications."
"As well as the opening hours there is also convenience and physical accessibility. Tesco is much more user-friendly in terms of parking.
"Tesco caterers for blue badge and child and parent parking and can also reduce the amount of times you are in and out of the car as you can collect your medications whilst doing the food shopping."
Announcing the changes, Tesco UK CEO Jason Tarry said: "These are difficult decisions to make, but they are necessary to ensure we remain focused on delivering value for our customers wherever we can, as well as ensuring our store offer reflects what our customers value the most.
"Our priority is to support those colleagues impacted and help find alternative roles within our business from the vacancies and newly created roles we have available."
Pharmacists' Defence Association Union director Paul Day raised concerns about the prospect of further "reductions in access to a pharmacy for patients" as well as for the pharmacists employed at Asda stores earmarked for closure – including "hundreds of employees at risk of redundancy and thousands facing a pay cut".
The PDA also said the government must "clarify what is being done to ensure the overall sector has the capacity" to alleviate pressure on the NHS, as politicians have been calling for.
"Capacity lost in supermarkets needs to be gained on the High Street or elsewhere in the community," it added.