Buzz off! Wildlife photographer captures extraordinary scene on the Somerset Levels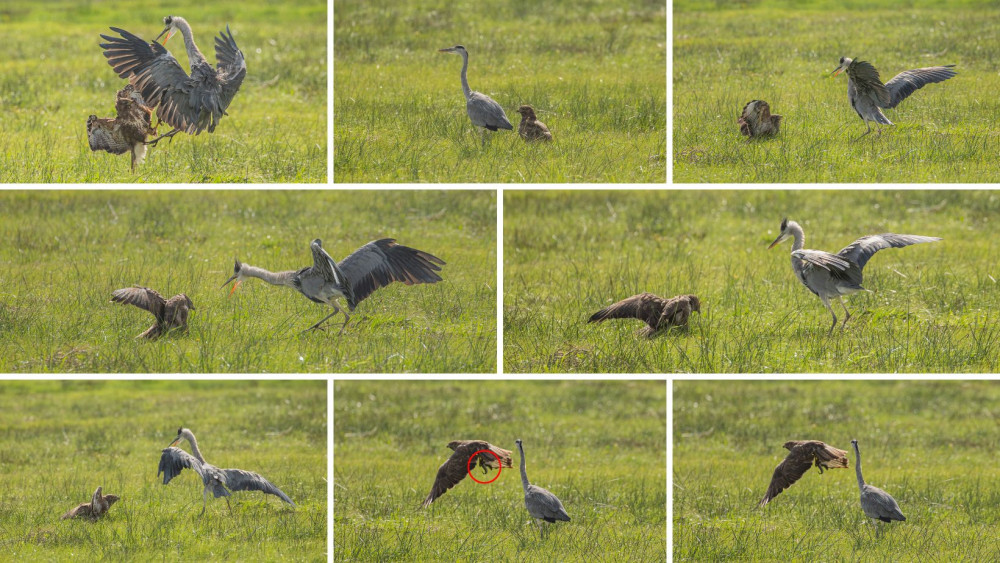 A buzzard got in a flap when a cheeky heron tried to steal its eel dinner.
Wildlife photographer Ben Pulletz captured the scene on the Somerset Levels on Wednesday (September 7) evening.
The 20-year-old, from Charlton Adam, explains: "I witnessed an amazing nature encounter at the Somerset Levels. They had just dredged the ditches when a buzzard flew down and caught an eel. It flew off to a nearby field and started eating it.
"A heron flew in and I noticed it was gradually getting closer to the buzzard.
"The buzzard took off again and just moved a few more feet away from the Heron, when suddenly the eel escaped from the claws of the buzzard.
"This was when the heron saw his opportunity to take the buzzard's snack. The Heron moved in towards the Buzzard.
"They scrapped and had a dispute in mid air for about 30 seconds.
"The noise from both the buzzard and heron was extraordinary! I titled this ' Kung Fu Fighting'.
"I spent five hours watching this buzzard. In the end the buzzard won the battle and flew away."