Priestess/Priest of Avalon Training
---
Goddess Hall, Glastonbury.
29th Oct 2022 - 24th Sep 2023
UNTIL Sunday 24th September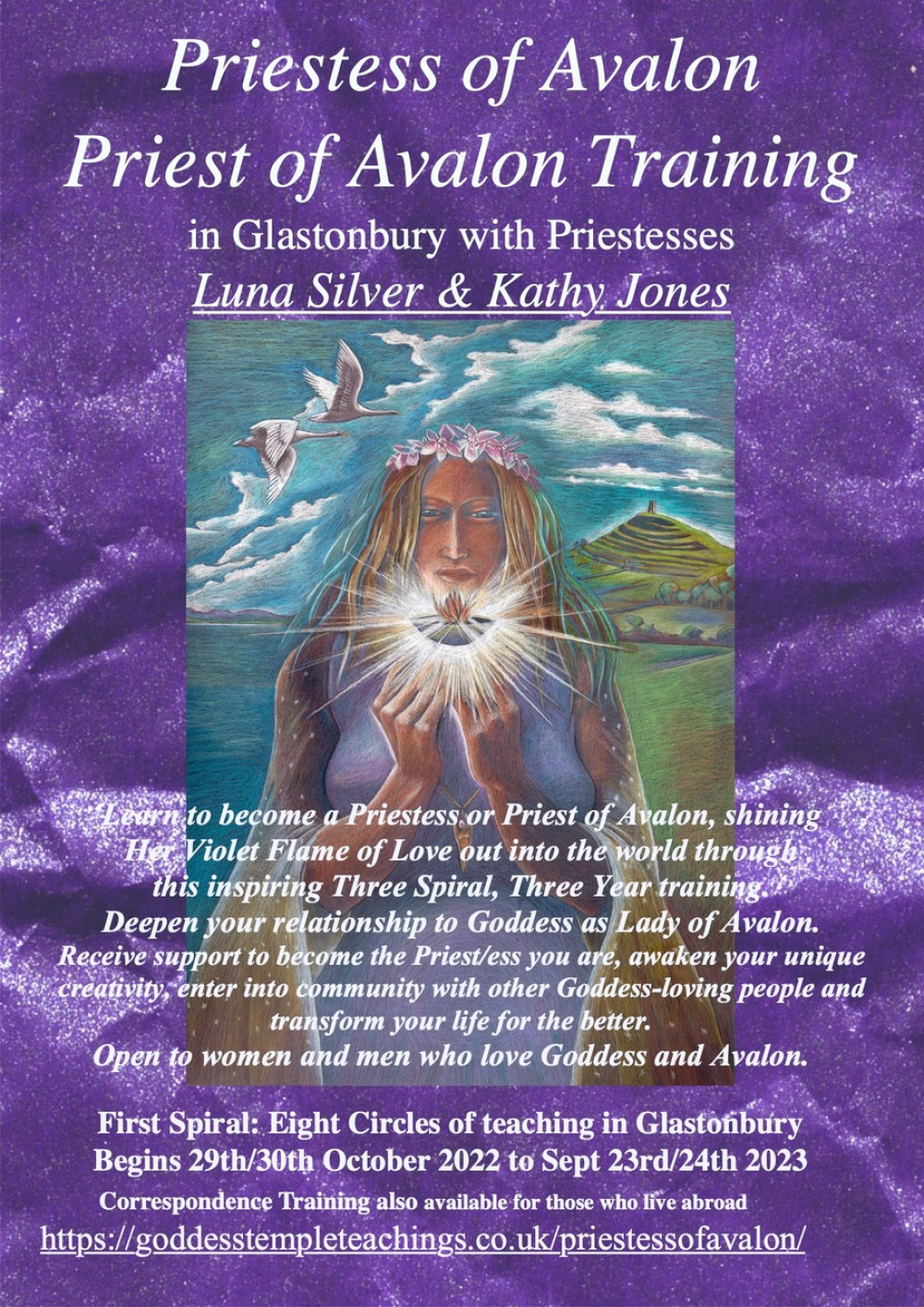 Our Priestess of Avalon Training begins 29th and 30th October 2022 in Glastonbury.
Learn to become a Priestess or Priest of Avalon in the sacred surrounds of Glastonbury. Shine Her violet flame of love out into the world through this deeply inspiring Three Spiral, Three year Training. Deepen your relationship to Goddess as Lady of Avalon and receive support and excellent tuition to become the Priestess/Priest that you are. Awaken your unique creativity and join other Goddess-loving people in community as you learn and journey together.
Eight Weekends for Spiral One begin in Glastonbury 29/30 October 2022 and complete September 23rd/24th 2023.
Luna Silver is your experienced and dedicated tutor for Spiral One. Correspondence option also available with three weekends in Glastonbury.
Please see our Website for further information and to book your place.
A Glastonbury Goddess Temple event.
Add your Glastonbury event for FREE here!
Nub It