HARD ROCK ROAD
---
The Assembly Rooms, Glastonbury
UNTIL Friday 3rd February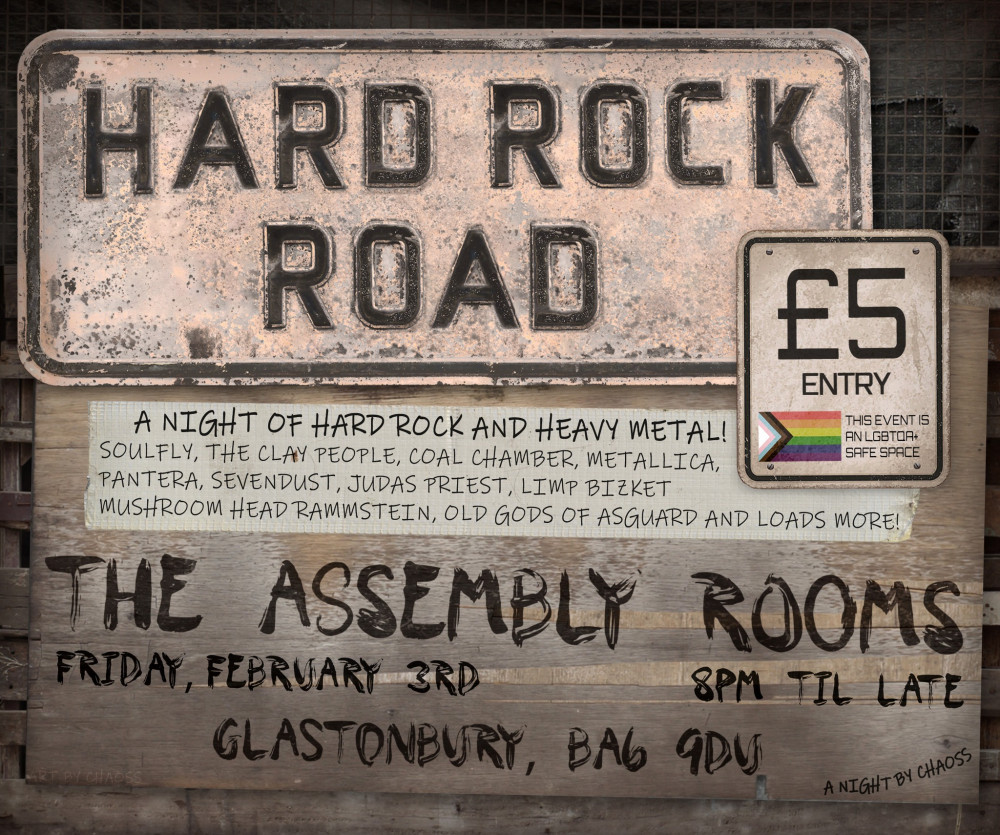 I'm hosting Glastonbury's very own hard rock and heavy metal alternative night at The Assembly Rooms in Glastonbury on February 3rd @ 8PM til late - It's £5 on the door.
You can expect to hear things like Soulfly, The Clay, Coal Chamber, Pantera, Sevendust, Metallica, Judas Preist, Limp Bizket, Mushroom Head, Old Gods of Asguard, Alice in Chains, Fear Factory and of course loads more both old and new.
This event is an LGTBQA+ safe space and everyone from all colours, genders, creeds and sexual orientations are welcome here.
Add your Glastonbury event for FREE here!
Nub It