UP CLOSE: Dr Jeremy Henzell-Thomas, Glastonbury researcher and presenter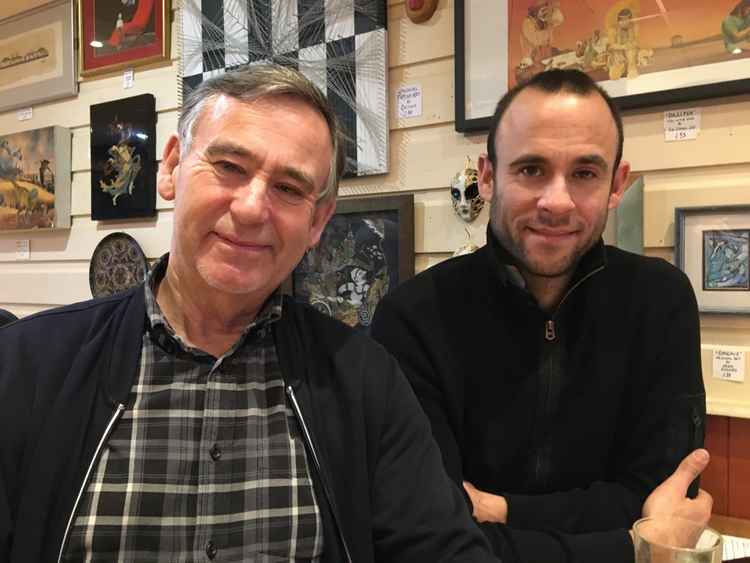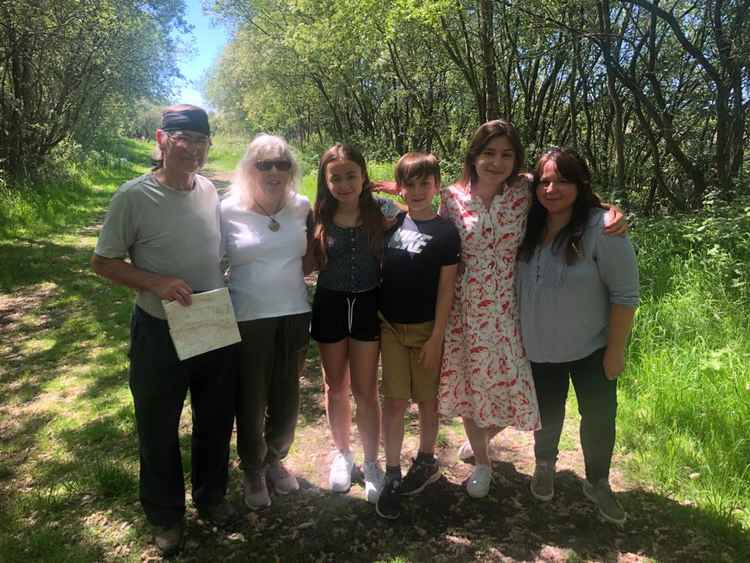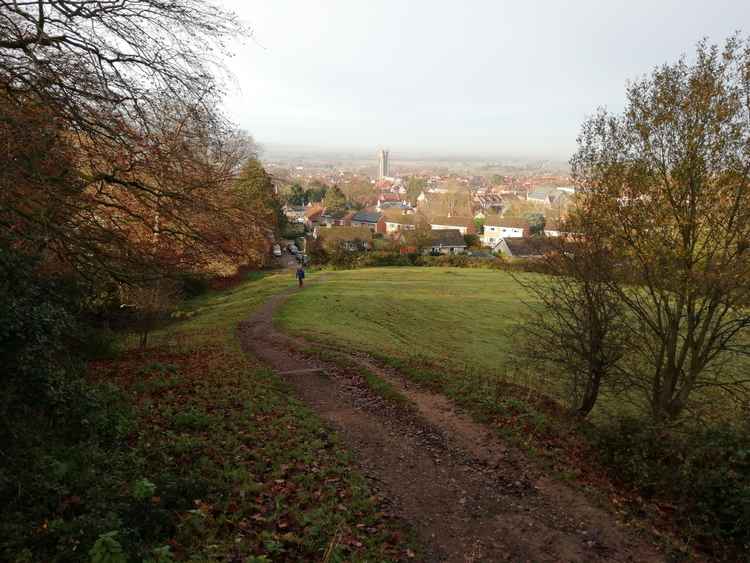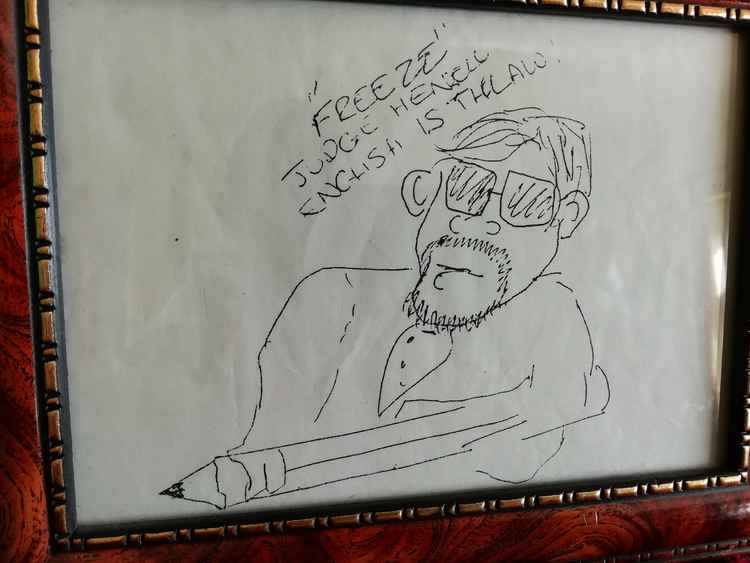 Glastonbury Nub News aims to be supportive to every element of the town's community from business and shops to people and charities, clubs and sports organisations.
Everyone is finding it tough at the moment and is desperate to get back to normal.
We are profiling some of these local businesses, individuals and groups regularly over coming weeks in a feature called UP CLOSE IN GLASTONBURY in the hope that we can be a supportive springboard for their full return to business as usual.
Today we talk to researcher and presenter Dr Jeremy Henzell-Thomas, who lives in Glastonbury and was recognised with an MBE in the Queen's Birthday Honours list.
During a Q and A session he talks receiving the award, and his love for the town's businesses and attractions.
Firstly, congratulations on being recognised Jeremy in the Queen's Birthday Honours list - please tell us about your award, what you received it for and how you feel about being put forward?
I received an MBE for "services to the Civil Society and the Muslim Community". I guess this reflects the work I have done for more than 20 years in being an advocate for mutual respect and civilised dialogue within a pluralistic, multicultural society.
This has largely focused on representing the Muslim community, which has suffered unjust intolerance as a whole because of the actions of a few extremists. I have tried to bring to light the convergence of the finest elements of the Islamic tradition with the best of our own British values.
Have you always lived in Glastonbury and, if not, what were the key considerations about moving here?
I used to visit Glastonbury as a student in the late 1960s when my father was a chartered accountant working for a local firm, and then returned in 1989 to take up a position as a teacher of English at Millfield Preparatory School (Edgarley Hall), where I became director of studies until I left in 2000 to establish an educational foundation devoted to holistic intercultural education.
My wife and I returned again in 2018 to live in what has always been a special place for both of us and we have no intention now of moving anywhere else.
What do you like about Glastonbury? How are you involved in the local community?
I love its sacred places interweaving legend and spirituality. I am a member of Glastonbury Abbey and a companion of the Chalice Well, and walk to the Abbey or the Well most mornings.
Living near Bove Town I also love to walk up to Wick Hollow and along Bulwarks Lane to the Tor. I greatly appreciate many of the shops on the High Street and must have bought dozens of books from the Speaking Tree over the years.
My daughter is currently doing a diploma course in Clinical Aromatherapy and loves to spend time in Starchild when she comes to visit us, and one of her children is very interested in geology so he has a great time touring all the crystal shops and buying crystals to add to his growing collection.
Another of her children is a passionate environmentalist and vegan, and always returns home with a bag of goodies from Earthfare, her favourite shop. I admire some of the pavement artists who devote so much time to their artwork in chalk.
As yet, I have not been involved much in local community activities, apart from my membership of the Abbey and Well and supporting local shops. However, now that I have reduced my formal involvement with institutions (until recently I was a Visiting Fellow at the Centre of Islamic Studies at Cambridge University) I hope to become more involved at a local level.
The coronavirus pandemic has had an impact on many businesses and organisations - what are your plans?
The pandemic has affected me in that many of my speaking engagements in the UK and abroad during the last 18 months were cancelled, as were various seminars at Cambridge and elsewhere.
However, I have been able to concentrate more on my writing, especially as a regular contributor and associate editor of the quarterly journal, Critical Muslim.
What businesses do you like and use in Glastonbury?
Apart from the businesses I've mentioned already, I like Knight's Fish and Chips and usually take the family there when they visit.
I also find the Co-op in the High Street very convenient and like the way they stock quite a lot of organic produce.
The lockdown has been very difficult for many people - how do you think that Glastonbury as a town has coped?
I think in some respects Glastonbury has struggled a bit over lockdown, partly because of the minority of residents who have objected to wearing masks, sometimes because of their belief in conspiracy theories which dismiss the reality of the pandemic as a "hoax" or a sinister plot to control the population.
I'm always happy to listen to any arguments for and against such ideas, but I think many local people have struggled to tolerate the refusal to wear masks, and I can understand why.
If there was one thing in the town you would change, what would it be?
The density of traffic in the High Street is a problem, and even a hazard to pedestrians. I raised this issue in a post on the Life in Glastonbury group page on Facebook recently, and many agreed that it would be a good idea to turn the High Street into a pedestrian precinct, although others questioned how any such scheme could be fairly implemented, given the impact the necessary diversion of traffic would have in other areas.
What do you think is the biggest issue society in the UK faces at the moment - what can be done about it?
To my mind, the biggest issue is the danger of degeneration into crude nationalism and its attendant jingoism, intolerance, isolationism, and cultural prejudice.
We must do all we can to promote mutual respect and understanding between all our diverse communities. Other pressing issues include the increasing degradation of the environment, the widening wealth and income gap between rich and poor, and the huge pressures on young people in the related spheres of education, affordable housing and mental health.
Boris Johnson was piling on the rhetoric at the recent G7 summit about defending our "values", which he defined as "openness, freedom and democracy", but the realization of those values requires more than bombast. It requires a real commitment to the essential fairness which has always been touted as a key marker of Britishness.
If you could choose an actor to play you in a movie about your life, who would it be and why?
Please see above a surreptitious drawing made by one of my pupils (a talented artist) at Edgarley Hall during one of my English lessons in the 1990s.
I caught her drawing it and asked if I could have it. It's a parody of Judge Dredd played by Sylvester Stallone in the film of that name, Judge Henzell replacing Judge Dredd, "English is the law" replacing "I am the Law" and a giant pencil replacing Judge Dredd's firearm.
So I guess I might want to be played by Sylvester Stallone as an amusing parody of himself as a rigorous enforcer of good English!
See our other UP CLOSE profile:
Paul Manning, owner of Blue Cedar Print Works
Would you like to be the subject of an UP CLOSE profile or do you know someone who we should feature? Contact [email protected]