The greatest show: Glastonbury Carnival lights up the night with colourful spectacle
A dry and warm night in November bought thousands of people to the street of Glastonbury for the final procession of the 2023 carnival circuit on Saturday night.
Thousands thronged the streets to watch the procession pass - wrapped up warm and ready to party the night away.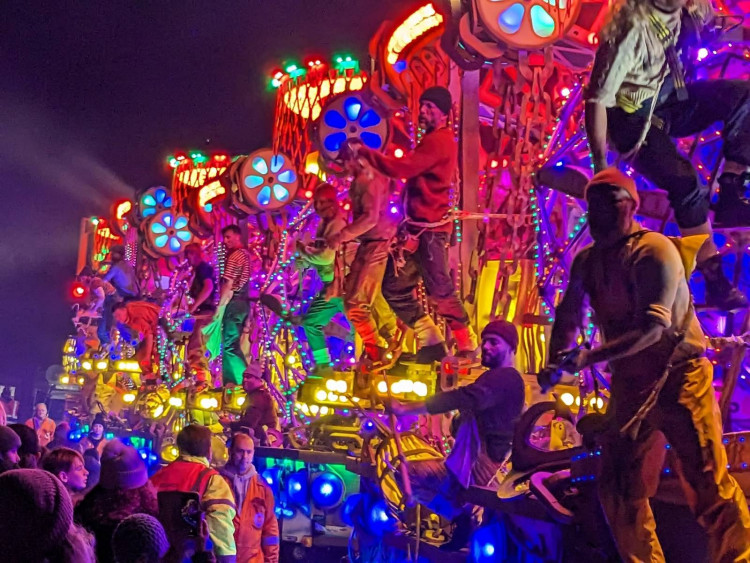 There was a brief, unintended interval in the carnival after a break-down,, with carts and dancers doing their best to keep the crowds entertained until things were moving again.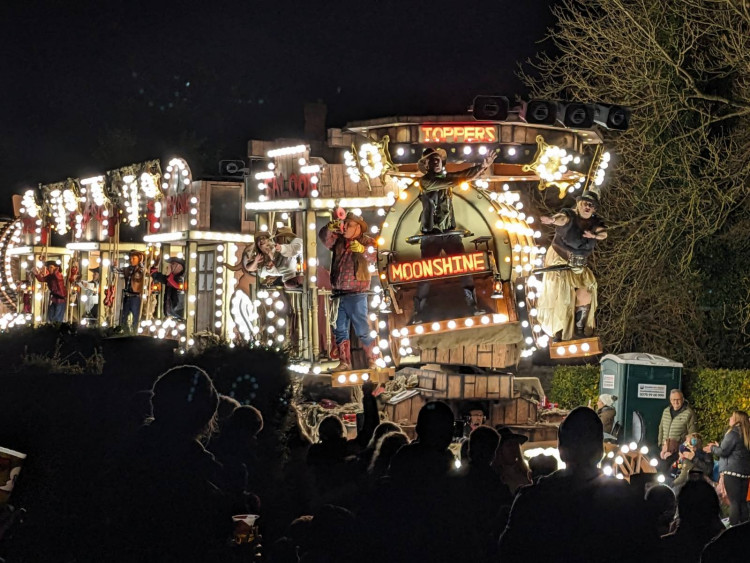 From dragons to the wild west, and some slightly dubious ladies getting a little too friendly with their washing machines the town was a riot of noise, music and dance, heating up a chilly night in November.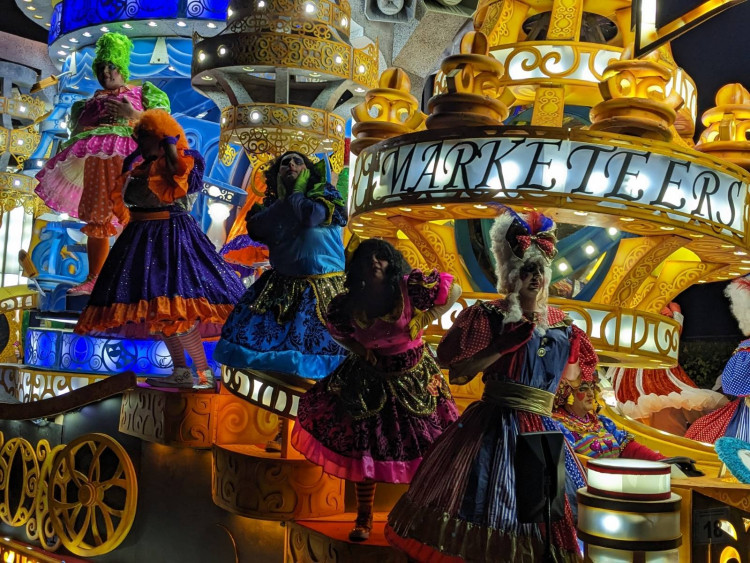 The atmosphere buzzed with excitement as the Carnival arrived, bringing a symphony of music, dazzling lights, and lively dancing to the streets.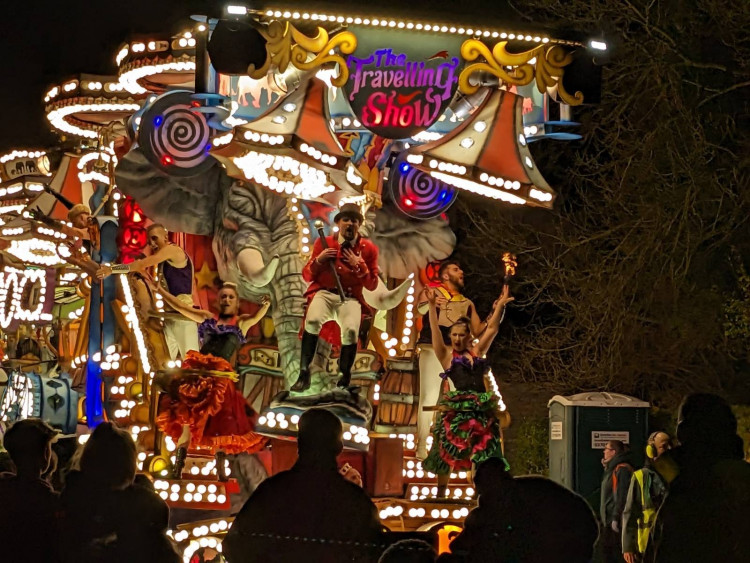 More people than ever turned up to cheer the parade on, with Glastonbury car parks bursting to capacity from late afternoon.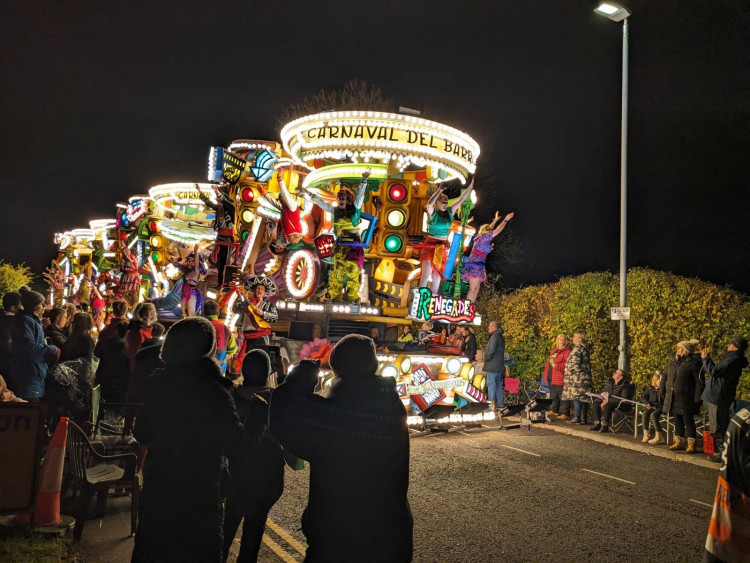 As always there were huge outpourings of support for the local clubs finally performing in their home town, with King William's Uk'atoa, who took the prize for best local tableau.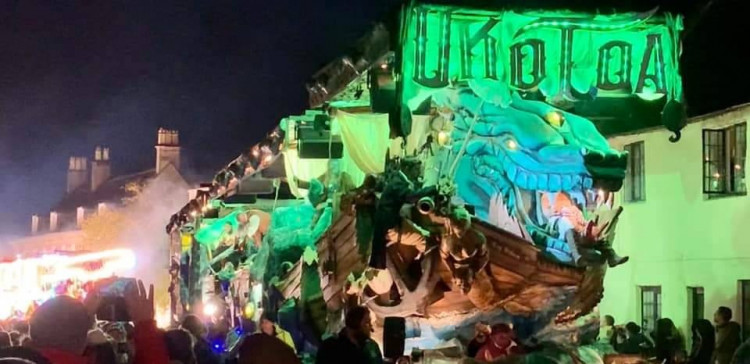 The club observed a poignant minute of silence outside the Glastonbury Town Hall, with their music turned off to honour the memory of Ian (Hotrod) Underwood, a founding member of King William Carnival Club; Neil Underwood, a Life Member; Kay Townsend and Kirstin Chapman, both past members.
There are also huge cheers for Wick's Queen Anne's Revenge as their ship wound its way through the route, blazing light and flame.
There was also huge support for Masqueraders from Meare, with their Ohana cart. They also took home the prize for the best local feature cart.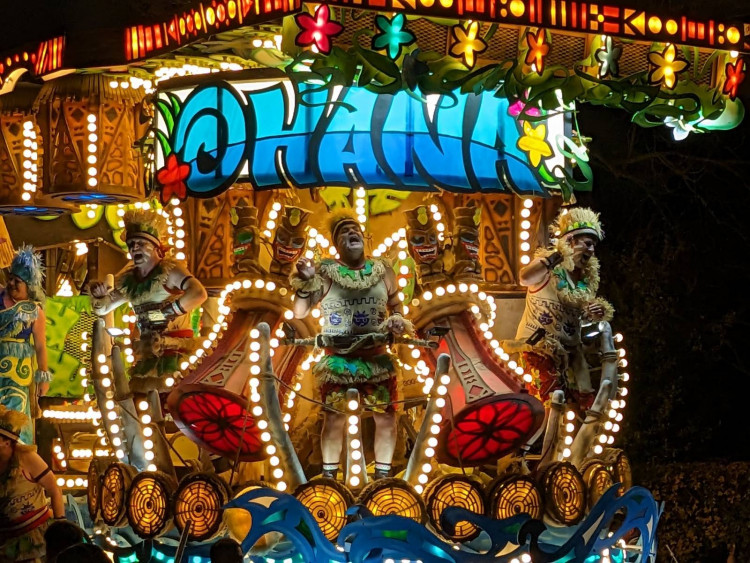 Huckyduck CC took home the cup for the best tableau, with their December 25th entry.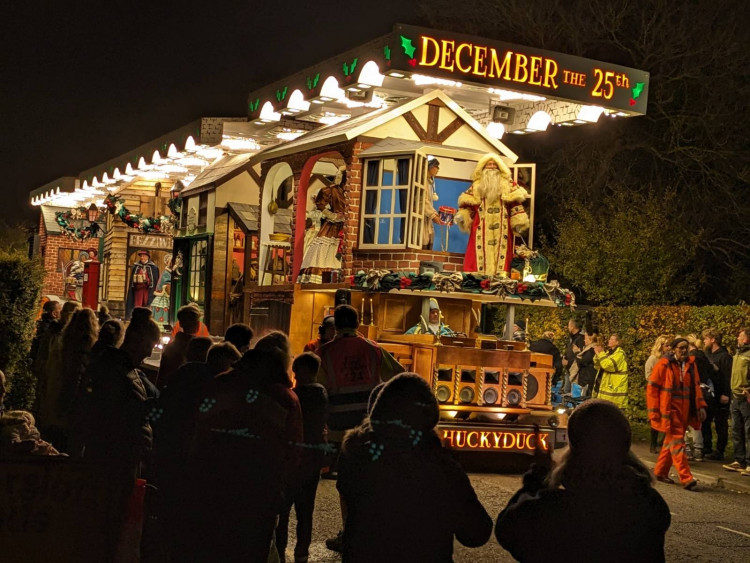 It was Ramblers CC who won the best feature cart with Trawlermen.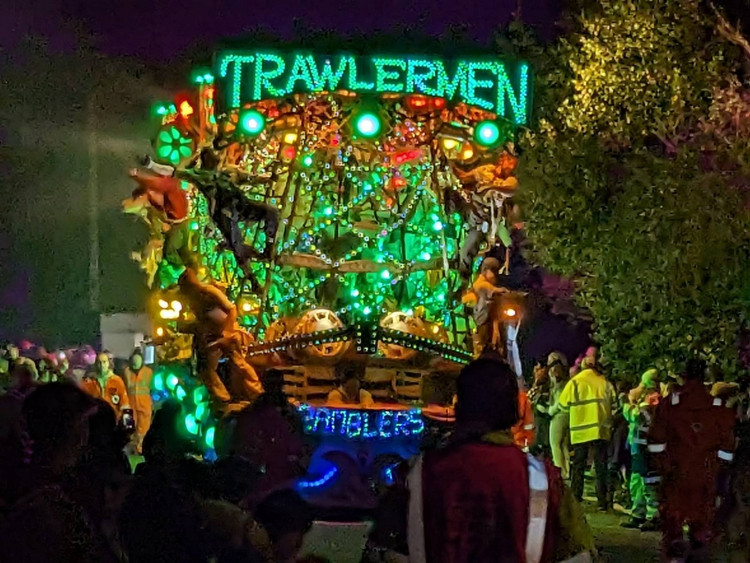 As the carnival carts roll back into their sheds for the final time this season, it marks not an end, but the beginning of a new chapter. Even now, plans are quietly unfolding, with ideas and creativity brewing for next year's spectacular display.
The carnival spirit never truly dims; it simply transforms, ready to dazzle us anew when the next carnival season rolls around, promising an even more amazing show.