Strode College announces Masterclasses for Local Businesses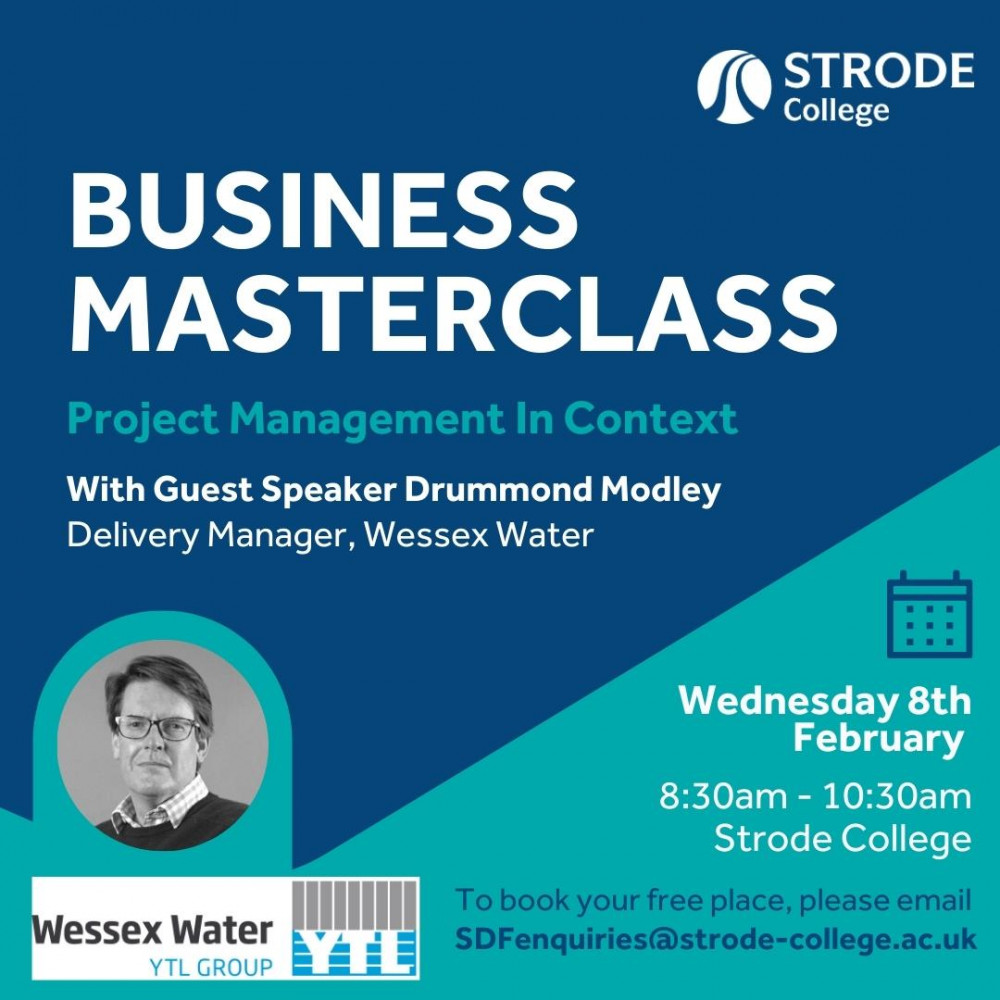 Strode College has announced its first Business Masterclass in a series where industry experts will share their knowledge on various subjects. These events aim to bring employers and colleges closer together to help develop and deliver the skills required across key regional sectors such as Digital, Engineering and Green Construction.
"Project Management in Context" is the first and takes place on the 8th of February 2023, 8:30am until 10:30am.
The industry expert and guest speaker is Drummond Modley, CEng, FICE, FIW, Delivery Manager for Wessex Water. Drummond is a Civil Engineer with over 30 years' experience specialising in the project management of new water and dam projects. He has managed some of the company's important new capital schemes such as the 8-year £230m Integrated Water Supply Grid, completed in 2018. There will be an opportunity to ask Drummond questions in a Q&A and network with other like-minded local businesses.
The masterclasses are open to business owners, teams, individual employees and entrepreneurs alike and will take place at the Strode College campus in Street, and includes refreshments and free parking.
The masterclasses have been funded by the Strategic Development Fund initiative, with the help of a grant received from the Department of Education.
SDF Project Coordinator Cathy Cornish said, "We're really excited to have this opportunity to increase collaboration between Strode College and local employers. We'd love to see businesses get involved and take advantage of the free training within these masterclasses and the other knowledge exchange programmes we have coming up between now and the end of March".