Should Glastonbury become the second town in the UK to officially endorse the Plant Based Treaty?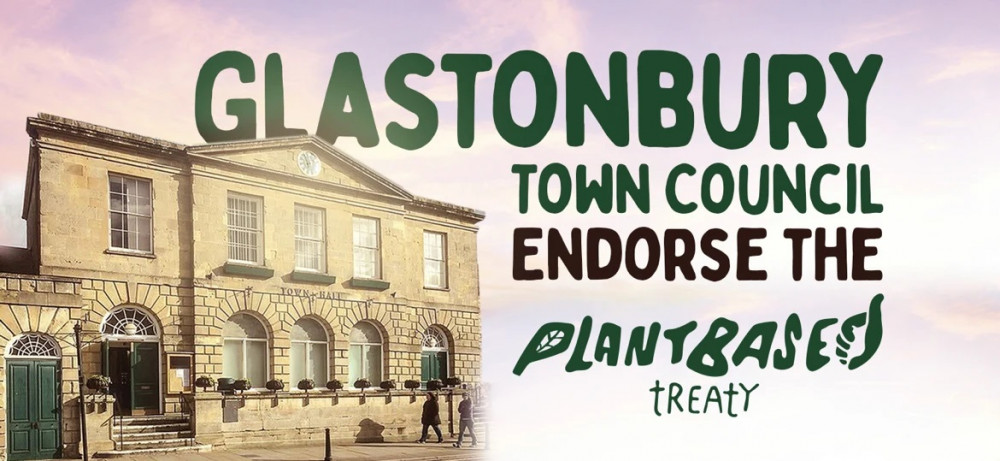 Should Glastonbury become the second town in the UK to officially endorse the Plant Based Treaty?
That is the question that the Mayor of Glastonbury, Cllr Jon Cousins, is asking the people of Glastonbury.
The Plant Based Treaty is modelled on the Fossil Fuel Non-Proliferation Treaty and inspired by treaties that have addressed threats such as ozone layer depletion. Since its launch in August 2021 the initiative has received support from 43,000 individual endorsers, 95 UK councillors, 5 Nobel laureates, IPCC scientists, more than 800 NGOs and community groups and 700 businesses, including Ecotricity, Linda McCartney Foods, Oceanic Preservation Society, Environmental Alliance Project, VIVA!, BOSH!, Animal Rebellion, and chapters of Greenpeace, Friends of the Earth and Extinction Rebellion.
The global movement asking towns and cities to endorse the Plant Based Treaty to help pressure national governments to negotiate a global treaty that will:
Halt the global expansion of deforestation attributed to animal agriculture.
Incentivise a plant-based food system.
Encourage public information campaigns about the benefits of plant-based foods.
Free up land to rewild and reforest the Earth.
Allow a just transition to more sustainable jobs, healthier people and a healthier planet.
Hayward's Heath became the first UK town to endorse the Treaty last month, and now campaigners are calling for Glastonbury to follow suit, and have launched a petition urging Glastonbury Town Council to endorse the Plant Based Treaty to help meet its pledge to be carbon neutral by 2030. The petition has already gathered more than 5,000 signatures.
Matt Sparrey from Pyramid Vegan Cafe located at 15A High Street, Glastonbury said, "We urge Glastonbury Town Council to take action on plant-based solutions to the climate crisis and endorsing the Plant Based Treaty would be an important first step."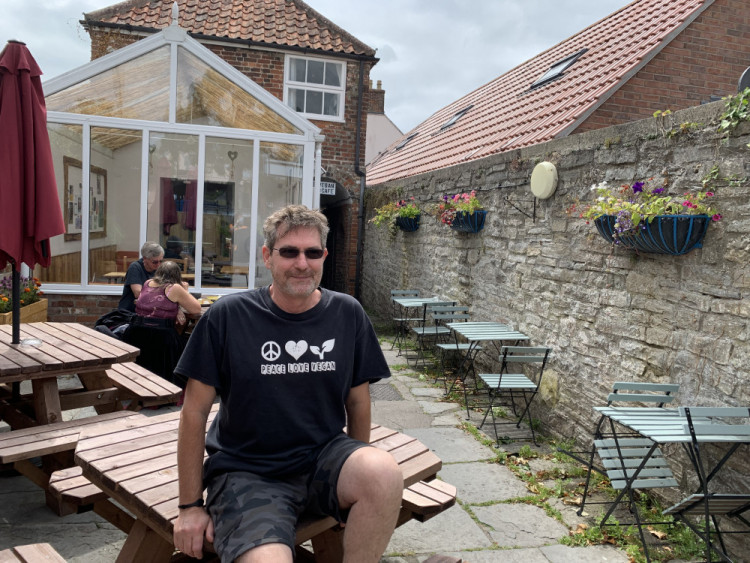 Plant Based Treaty campaigner, Josephine Robinson who has been collecting signatures in Glastonbury says, "Record-breaking 40C temperatures are a dire warning that we must ramp up our efforts to tackle planet heating emissions from meat, dairy and eggs. Cuts to methane are our best hope of limiting temperature rises and animal farming accounts for a third of those emissions. Quite simply, we cannot beat the heat without a seismic shift towards plant-based diets."
Cllr Cousins has taken to social media to ask people in the town to share their thoughts on whether or not they would like the Town Council to give its endorsement to the Treaty.
A spokesman for the Plant Based Treaty said: "When a council votes to endorse the Plant Based Treaty, it has been carefully considered and debated. It is our hope that plant-based solutions will be incorporated into updated climate action plans and that the council will help educate residents about plant-based diets.
"Endorsing the Plant Based Treaty helps focus councillors and climate committees on the importance of food emissions. Often climate action plans report on production-based rather than consumption-based greenhouse gas emissions which leads to underreporting of our food emissions. For example, we aren't counting the emissions from deforestation in the Amazon when forests are cleared to grow soya to feed chickens in UK farms. The worry is that we will reach Net Zero on paper but not in practice because we have over-looked plant-based solutions, and this would be a disaster for the planet. This is why Plant Based Treaty is helping ensure councils up and down the country are made aware of the environmental impact and meat, dairy and eggs and the benefit of shifting towards a plant-based food system for both planetary and personal health."