New mural unveiled at Glastonbury Town Hall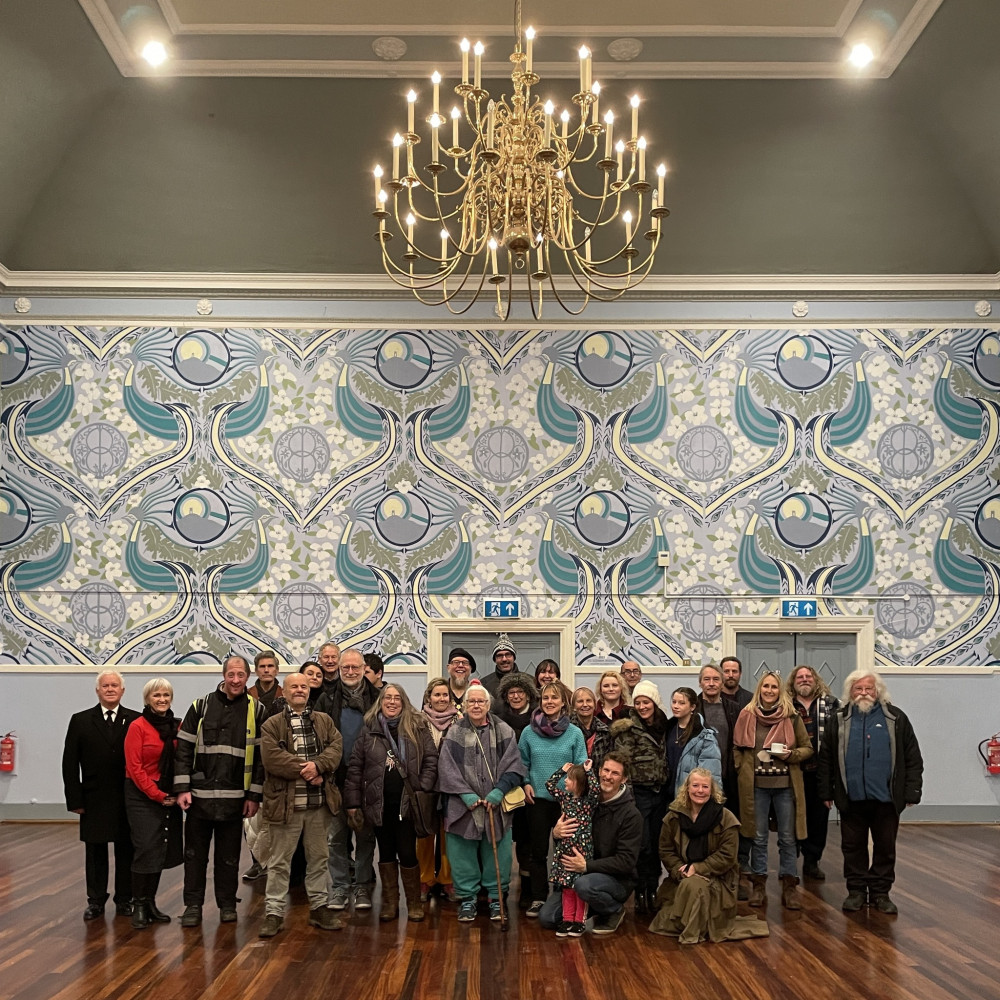 Saturday night saw the unveiling of a new look in Glastonbury Town Hall.
A new mural has been painted on the back wall of the main hall by local artist Faye Suzannah, who took her inspiration from the existing colour palette of the hall, and the paintings already in situ. She was further inspired by the Regency era of the original Town Hall, Art Deco from the period of the Main Hall extension, local flora, fauna, landmarks, and symbolism.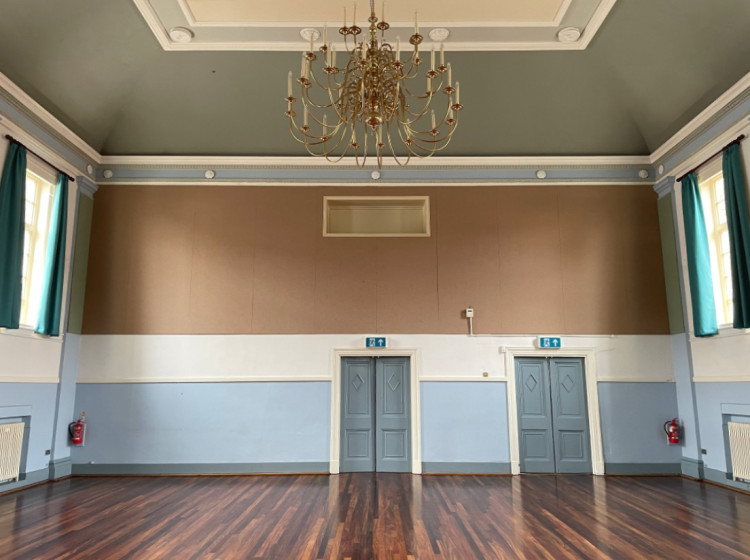 She said: "The design combines decorative elements of the hall in a majestic repeat pattern that subtly incorporates iconic imagery and local flora and fauna. Small blossoms celebrate the abundance of local produce we grow and the horticultural history of this area's cider/apple industry. The hawthorn/holy thorn leaves illustrate the strong spiritual importance that this town has maintained for centuries for a broad spectrum of believers.
Glastonbury's rural and holistic characteristics have forever come together to shape it into a town unlike any other."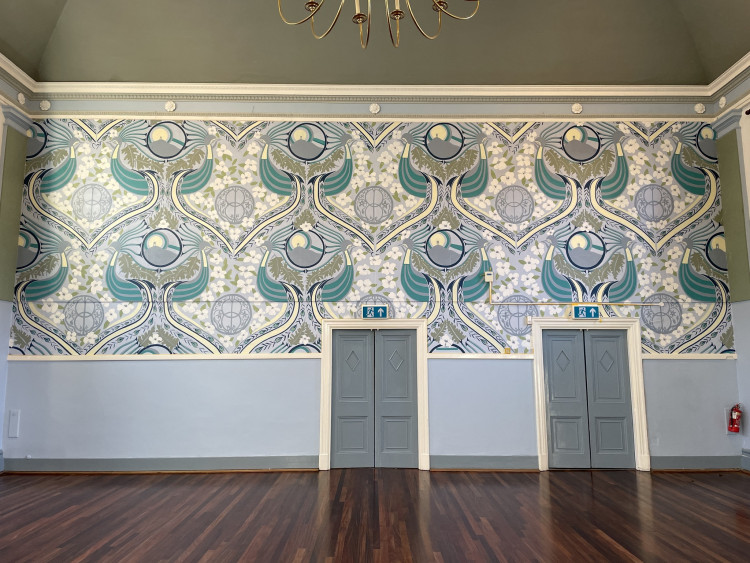 A spokesperson for Glastonbury Town Council said: "The mural transforms the back of the Main Hall and is a beautiful addition for many years to come."