Glastonbury's Frost Fayre 2023: Your guide to the festive extravaganza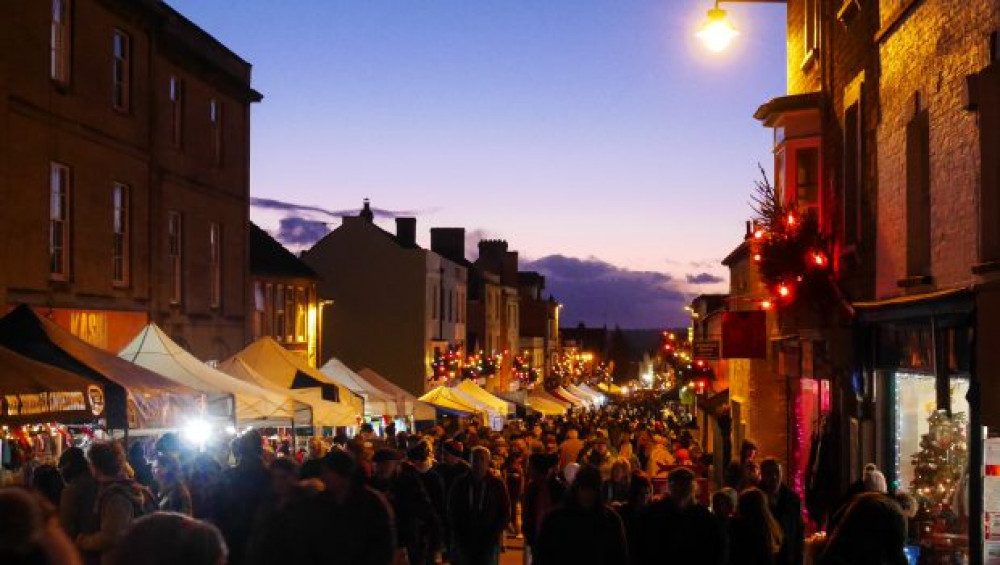 Everything you need to know about Glastonbury Frost Fayre 2023
Glastonbury's Frost Fayre 2023, set for Saturday, 25th November, is shaping up to be an enchanting event with its mix of live music, festive food, and fun activities. Stay updated with the latest news by following the Frost Fayre Facebook Page.
What Awaits You at the Frost Fayre 2023?
The Fayre begins at 12 noon, opened by the Mayor at the Melodrome Stage. Expect all-day street entertainment, music across five stages, Christmas carols, and the lighting of the Christmas Tree.
What's Happening at Frost Fayre 2023?
The Fayre, starting at 12 noon, promises a day filled with music, merriment, and the community spirit of Glastonbury. The Mayor of Glastonbury will officially open the event at the Melodrome Stage.
What Are the Key Musical Acts and Their Timings?
Melodrome Stage:
12:00 PM: Opening by the Mayor
12:15 – 12:45 PM: Choirs for Good
1:00 – 1:45 PM: Cousins, Brothers, Twins
1:55 – 2:25 PM: Mystic of Avalon
2:30 – 3:00 PM: Avalonian Free State Choir
3:05 – 3:55 PM: Gurt Dog
4:00 – 4:45 PM: Stevie P from Animal Krackers
5:00 – 6:00 PM: Kangaroo Moon
Archer's Way:
12:15 – 12:45 PM: Wyvern Bagman Morris
12:55 – 1:25 PM: Xmas Puppet Show
1:35 – 2:05 PM: Choirs for Good
2:15 – 2:45 PM: Dragon Drummers
2:55 – 3:25 PM: Glastonbury Border Morris
3:30 – 4:00 PM: Wells Brass Band
Arimathea Stage, St John's Church:
12:00 PM: The Rocking Angels
12:30 PM: The Glastonbury Male Voice Choir
1:10 PM: Wynter Reign
1:55 PM: Celtic Spaceship
2:40 PM: Rob Bray & Tom Widdicombe
3:25 PM: The Avalonian Free State Choir
4:10 PM: Rossi's Piano Wizardry
4:45 PM: Jenny Bliss Bennett & Friends
GFM Stage – Northload St:
12:00 – 12:30 PM: The Ukes of Avalon
12:45 – 1:15 PM: Desmon's Dawn
1:30 – 2:00 PM: Harris Mason
2:15 – 2:45 PM: John Ross
3:00 – 3:30 PM: Stevie Nicole
3:45 – 4:15 PM: Alan Day
Dave Sanger's Solar Powered Horsedrawn Stage, Magdalene Street:
11:00 AM: Scarlet Sometimes
12:00 PM: Ruth Wilson
12:30 PM: Keith Horler
1:30 PM: Dan Bygrave
2:00 PM: De Ja Vu
2:30 PM: Linos
3:00 PM: Angel Nash
3:30 PM: Jon and Simon Cousins
4:00 PM: Pok
4:30 PM: Moonshine Malarkey
5:30 PM: Sanger Stage Show Band
What Activities Are Available for Children?
The Frost Fayre is a family-friendly event with plenty of activities for children:
Craft activities, a Tor Theatre production, and a disco in the Town Hall's Small Hall.
Fairground rides in St Dunstans Car Park.
Santa visit at Abbey House, where children can write letters to Santa, decorate cookies, and more.
Where Can You Park During the Frost Fayre?
With road closures from 8 am to 8 pm, parking options include St Dunstan's School car park, Herbie's Field, and town car parks, along with a Park and Ride service from Herbie's Field. Please park responsibly, without blocking shop car parks or access for residents.
What Shopping Options Are There?
Explore outdoor stalls along the High Street and indoor stalls at various local venues. The Assembly Rooms host an Arts, Crafts, and Holistic Market, and don't miss the shops and eateries open throughout the day.
How Does the Evening Unfold at the Frost Fayre?
Post 6 pm, the celebration continues in local pubs and eateries, with special menus and events planned.
Stay tuned for more updates on Glastonbury's Frost Fayre 2023, including stage timings and additional activities, by signing up for our newsletter. Experience the festive spirit and community warmth of Glastonbury this November.