Glastonbury photographer shortlisted for national competition with Mists of Avalon picture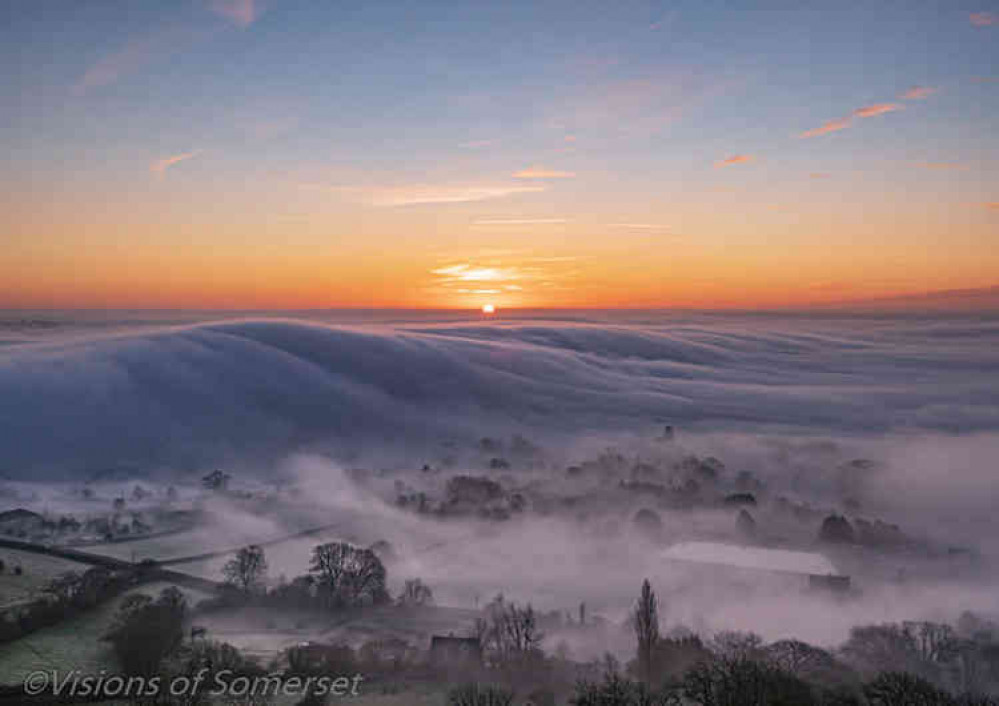 The shortlisted Mists of Avalon photo
A photographer from Glastonbury has had one of her pictures shortlisted for the Landscape Photographer of the Year competition.
Michelle Cowbourne is delighted with the recognition for her Mists of Avalon photo, despite it not being picked to go through to the final round.
She took the photograph from the top of Glastonbury Tor on a misty morning at sunrise back in January.
Michelle told Glastonbury Nub News: "It was bitterly cold and I stood up on the Tor for a long time as the mist flowed across the Somerset Levels and round the base of the Tor.
"I like this particular photograph as to me it captured the movement of the mists in what looked like a tidal wave sweeping across.
"I was delighted when it got shortlisted for Landscape Photographer of the Year competition. It was the first landscape competition I have ever entered as I have only been taking photographs for about two years.
"It was disappointing not to go through to the final round but I am very proud that it got this far."
Landscape Photographer of the Year was founded in 2006 by Charlie Waite, one of today's most respected landscape photographers.
With a total prize fund worth more than £20,000, a full colour book of best entries and an annual exhibition in Central London, Landscape Photographer of the Year celebrates all that is great about the British landscape and showcases the work of many talented photographers, inspiring visitors to experience the joys of the British landscape first hand.
Britain's heritage is celebrated by people around the world and entries are welcome from everyone, whether resident in Britain or simply visiting.
Awards are presented to both the adult and young Landscape Photographer of the Year. There are four main categories in the adult competition and five main categories in the youth competition, with additional prizes offered within each category.
The annual exhibition attracts many thousands of visitors. Held at the National Theatre for seven years, it became one of the venue's most popular exhibitions before moving to London Waterloo, the busiest station in the country, in 2014.
The first show of its kind to be held at the station, the exhibition has become a focal point for many of the quarter of a million visitors that pass through each day.