Glastonbury area Job of the Week: College looking to recruit A Level Graphics Course Manager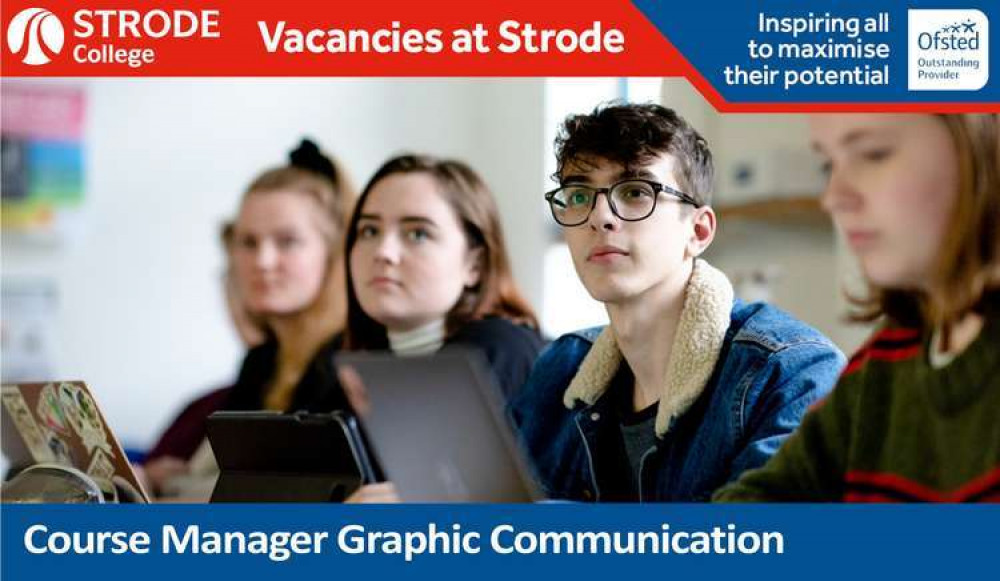 Strode College is looking for a Course Manager for A Level Graphic Communication in Street
If you are a qualified teacher who is looking for a new challenge, then this role could be perfect for you.
Strode College in Street is looking to recruit a qualified, enthusiastic, and skilled teacher to teach and course manage A Level Graphical Communication.
You will be joining a vibrant arts team within a department resourced specifically for the arts.
Strode are seeking someone with excellent subject knowledge and enthusiasm for the arts to teach Graphical Communication and who can demonstrate an ability to combine academic rigour with excellent student achievement.
Experience of teaching at A Level is essential and candidates must possess a genuine interest in the subject area and be committed to providing pastoral support for the students.
The successful candidate should be highly motivated with an ability to deliver across the arts provision.
Details are available via the Strode website at www.strode-college.ac.uk or contact Human Resources on 01458 844447.
Closing Date: 12pm Friday 3 December 2021
Click here for more jobs in the Glastonbury area.
Strode College is a Nub News sponsor. Without community-minded partners like Strode College we would not be able to produce the locally-relevant, clickbait-free news to the people of Glastonbury.