Glastonbury Abbey receives £249,990 from National Lottery Heritage Fund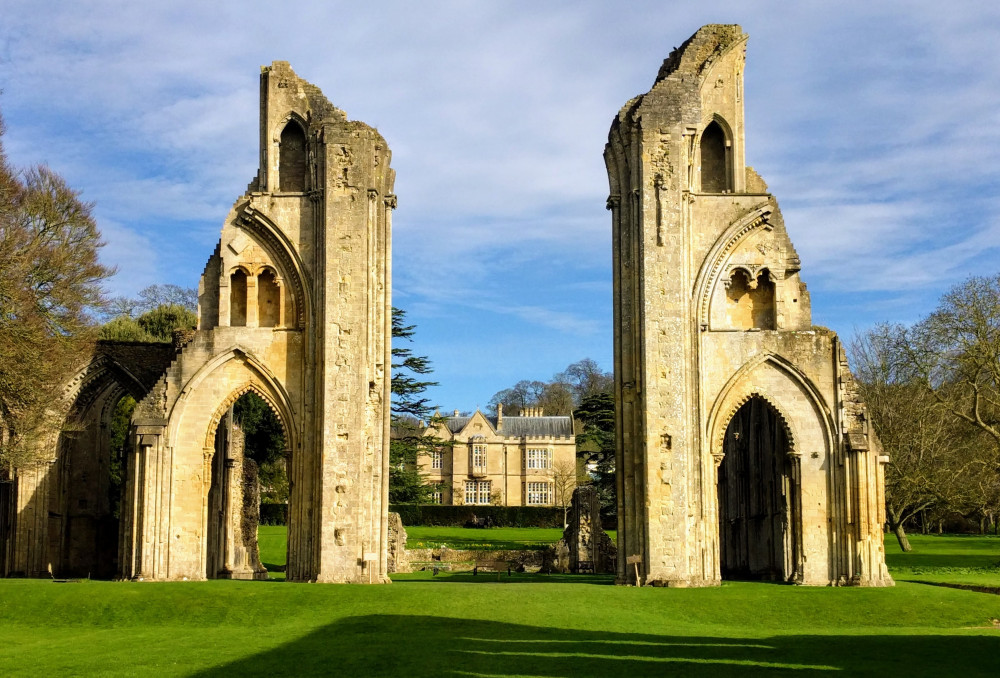 The ongoing Piazza project at Glastonbury Abbey has been awarded a substantial financial injection of nearly £250,000 from The National Lottery Heritage Fund.
The fund, a part of the Glastonbury Town Deal, is intended for an upgrade of the visitor's entrance to the abbey, including an enhanced shop and ticketing area, a contemporary and extended visitor lavatory, along with a beautifully landscaped piazza where visitors can relax, drink coffee, or participate in numerous planned complimentary community events. St. Patrick's Chapel is set to be freely accessible in the new, welcoming area.
This grant, funded by National Lottery players, marks an important milestone in the project, enabling the abbey to create a robust foundation for achieving the project's goals within the Glastonbury Town Deal. In addition, the project has received a separate grant of £934,367 from the government's Towns Fund initiative.
Situated in the heart of Glastonbury, the abbey serves as a heritage attraction spanning over 36 acres of land and showcasing the impressive ruins of what was formerly the second most affluent abbey in England, only surpassed by Westminster. Run by an independent charity, the abbey's maintenance and conservation primarily depends on revenue generated by visitors.
Each year, over 140,000 visitors frequent the abbey, attending a variety of successful events such as community open days, concerts, the Glastonbury Abbey Medieval Fayre, and an outdoor theatre season. A membership program also offers local inhabitants the chance to visit the abbey all year round for less than £1 per week.
Reacting to the grant announcement, Janet Bell MBE (Glastonbury Abbey Director and project lead) said: "To receive the support of The National Lottery Heritage Fund for our piazza project is very exciting.
"Our thanks go to the Heritage Fund and the many National Lottery players who make this award possible. With this contribution we are confident the project will offer a visitor welcome and community space at the abbey befitting an attraction of international standing."
A spokesperson for the Glastonbury Town Deal commented: "Securing this level of match funding from The National Lottery Heritage Fund is excellent news and will ensure delivery of this outstanding project. We look forward to seeing the Piazza project get underway this autumn and we are confident it will become a cultural focal point for residents and visitors to the town."
Stuart McLeod, Director of England – London & South at The National Lottery Heritage Fund, stated: "Investing in heritage means investing in the community it belongs to, which is why we are proud to support the Glastonbury Abbey Piazza project as part of the Town Deal.
"This will not only create an accessible space that can be enjoyed by locals and visitors from further afield, but will also play a significant role in boosting the local economy and aiding the wider regeneration of Glastonbury."