Accio money! Retired Glastonbury school librarian's Harry Potter windfall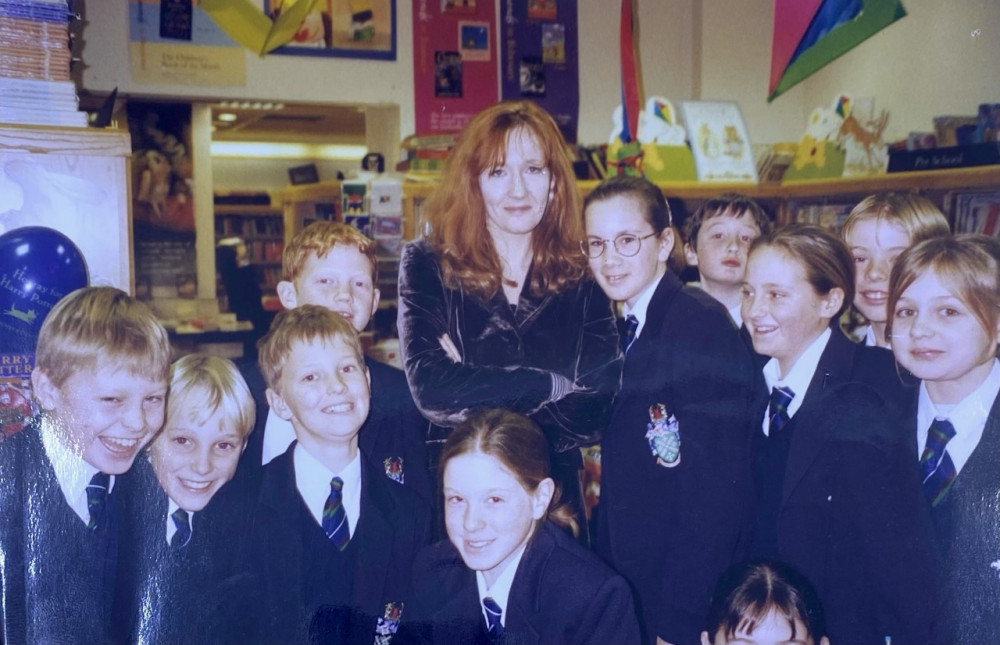 The book collection went up for auction at Hansons Auctioneers on March 7 and sold for £1,000
A chance meeting with a children's author 23 years ago granted a £1,000 cash windfall for a retired Glastonbury school librarian.
In 1999 Janette Tuckwell was working at Millfield Preparatory School in Glastonbury when she received a call from Waterstones bookshop in Wells.
Janette, who lives near Bristol, said: "They told me they had a children's author coming to the shop and would I Iike to arrange for pupils to come along. I said yes and, together with an English teacher, took a Year 6 class of 10 and 11 years old to the store.
"The children's author turned out to be J K Rowling, author of the Harry Potter books! At that time, her books were popular but the Potter phenomenon hadn't gone global.
"She was brilliant with the pupils. I remember being very impressed by her dedication and the way she handled the children's questions. If they asked something about the books she would refer to a character or plot line to make sure they had read it. She was very thorough and professional.
"I took a photo of her with the pupils and she signed two books for me. They have been gathering dust on a bookshelf for more than 20 years but, after reading an article about how sought-after Potter books are, I decided to contact Hansons Auctioneers."
The book collection went up for auction at Hansons Auctioneers on March 7 and sold for £1,000 less than its initial valued price of £1,500 ($1,800) to £2,000 ($2,400),
Janette, who has two grown-up children and worked for 21 years as a school librarian at Millfield, recalls Harry Potter books' huge impact on pupils in the late 1990s and beyond.
She said: "The Potter books were a godsend to libraries. They got so many kids into reading. They had to keep up as they liked to discuss the plot with their friends. I read the first couple of Potter books and enjoyed them. Everyone was reading them."
J.K. Rowling is considered one of the most prolific and successful authors of all time for writing the fictional Harry Potter series, but her real-life opinions have been marred with controversy for her views regarding the rights of transgender people.