Why not try walking with Mendip Ramblers in 2023?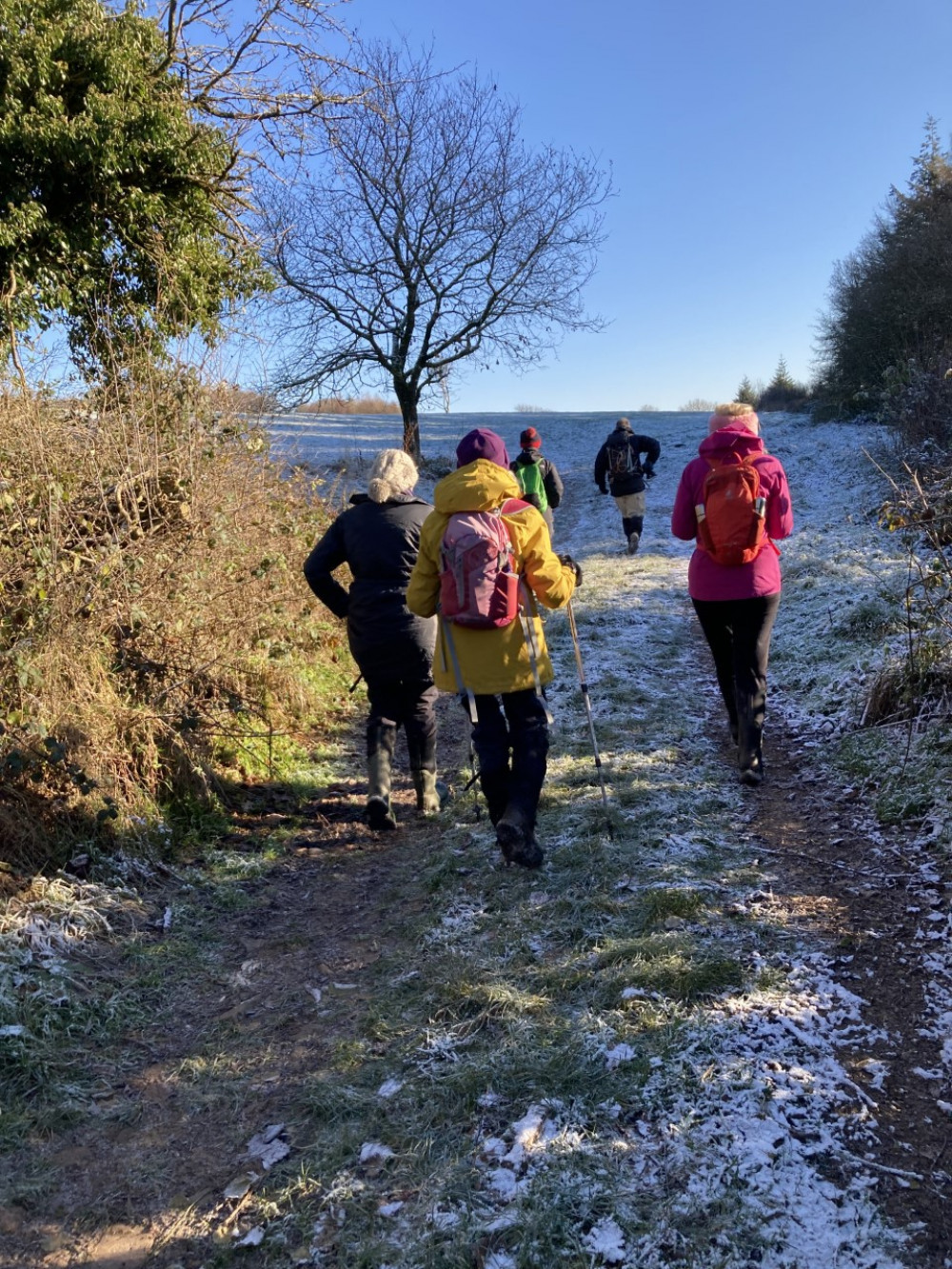 After an incredibly mild Autumn Mendip Ramblers almost forgot about winter.
In mid-October 50 members of the Somerset area enjoyed lovely and sunny walking on the beautiful Lynne peninsula in North Wales Then the big chill started and out came the cold weather gear. The walking continued and Christmas was celebrated with meals and other festive activities.
Now the New Year is here bringing rainy weather again and maybe snow. But, those resolutions of sensible eating and exercise need to be acted upon! So Mendip Ramblers walking programme is planned, and we do have the waterproofs and warm hats!
Walks on offer, across the whole Mendip area, range from long and speedy walks, more leisurely moderate walks, and some whose main purpose is to stroll slowly towards a teashop - something for almost everyone.
As usual our Working Party has been out checking stiles and bridges, improving routes for walkers and local communities alike.
All walkers are welcome - you don't need to be a Rambler to join in so why not give us a try? Our walk leaders are friendly and very experienced - you'll be in safe hands. Please take a look at our website - www.mendipramblers.co.uk . - and look out those jackets and boots.
Elaine Dadley for Mendip Ramblers