Inside Wyrdraven - Glastonbury's famous Viking shop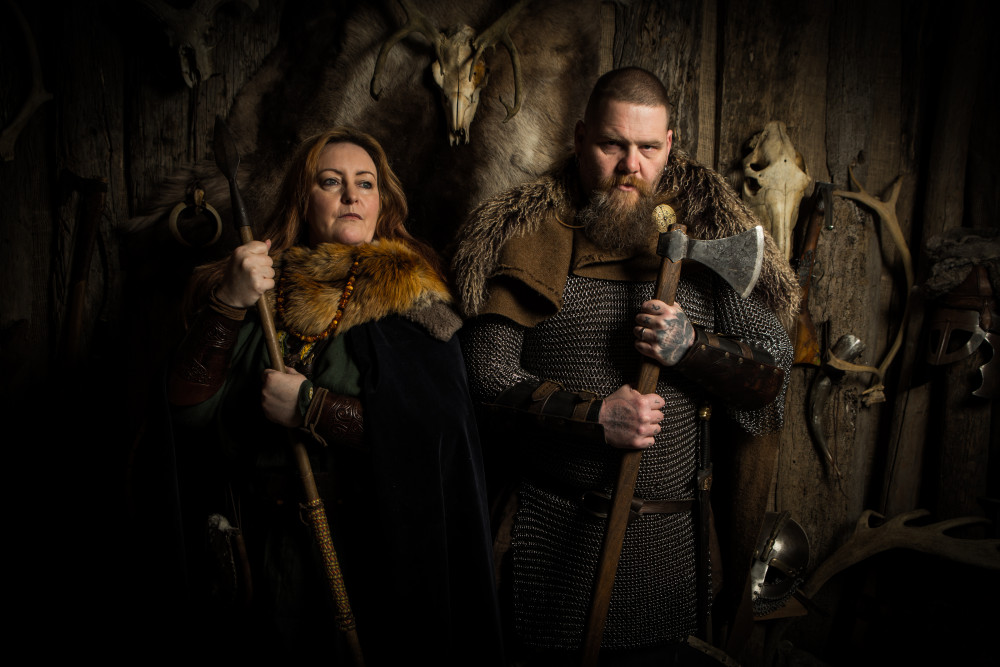 There's no shortage quirky shops in Glastonbury. It's part of what makes the town so special. But one of the most unusual has got to be Wyrdraven on Benedict Street.
Owned and run by Fiona and Stuart Brogan, Wyrdraven specialises in Viking goods, and has recently won a TripAdvisor Travellers Choice Award in the speciality and gift shops category – an accolade given to the top 10 per cent of shops and attractions worldwide.
And thanks to its unique collection of products, Wyrdraven attracts customers from all over the world.
"We originally started it for followers of the Nordic faith," said Fiona. "But then more and more people started using us for re-enactments, then theatres and TV and film production companies, and Live Action Role Play (LARP), and our audience has just grown.
"We are the only people doing what we are doing on this scale. We are known worldwide, and we ship out good worldwide. We've had people come into the shop from as far away as Hong Kong and New Zealand saying that they had specifically put a visit to Wyrdraven on their itinerary for their trip."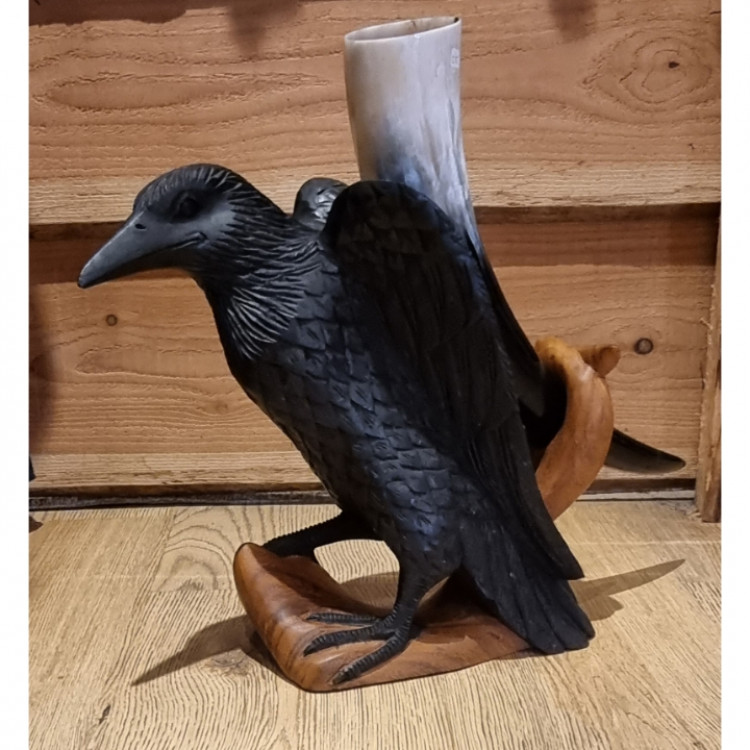 Wyrdraven is a real treasure trove, full of unusual Nordic trinkets and crafts. There are trolls and glassware and runes and Viking ship urns for sending ashes out to sea. There are wooden statues handmade in Ukraine, rare books, costumes, jewellery, and vials of wolf fur (ethically collected from the naturally shed coats of wolves in a sanctuary – and half of the money from sales going back to the charity.)
Behind the counter there's a display of very realistic looking axes, and above it hangs crows' feathers. "The majority of what we sell comes from small independent businesses," said Fiona. "We source from all over Europe, although since Brexit we are trying to source more from British sellers because we are finding that some people don't want to deal with shipping to the UK any more."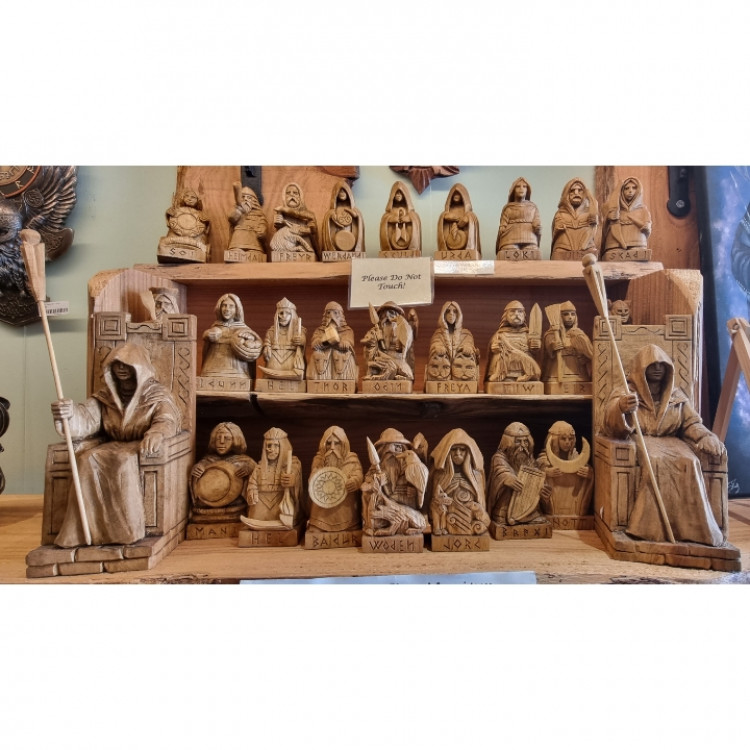 Wyrdraven also stocks one of the largest collections of mead in the South West.
"Mead is the oldest alcoholic drink known to man," said Stuart. "It's a fermented honey drink – made from honey, yeast and water.
"Mead is a generic term – like wine. And in the same way not all wines taste the same, not all meads taste the same.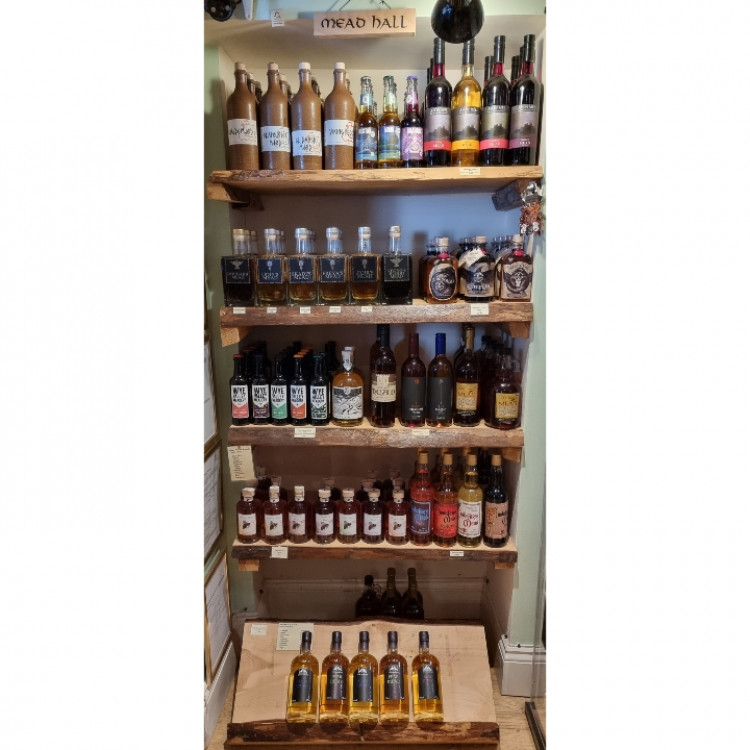 "Different honeys taste different depending on what the bees have been pollinating. Some is dry, some is sweeter, some can be spicy. You can also get mead with other ingredients, like fruit. And back in the day the Vikings and Anglo Saxons would have very likely added in what they had, like elderflower, for example."
It's not just about the interesting products on sale though. Fiona and Stuart are always happy to talk to people about the Norse faith and answer any questions.
"We really started because of the faith," said Fiona. "We think of it as more of a way of life than a religion. There's been a big resurgence in the Nordic faith, and in pagan faiths in general I think.
"We like to help spread the word and to educate people about the Norse traditions. We always say that no question is a daft question..
"We don't professs to know everything," added Stuart. "But we know everyone from archaeologists to professors, so if we don't know an answer to a question, then we will know someone who does!"
"We do it because we love it," said Fiona. "It's our faith, our passion, and our livelihood."