Celebrate World Cocktail Day with Thatchers cider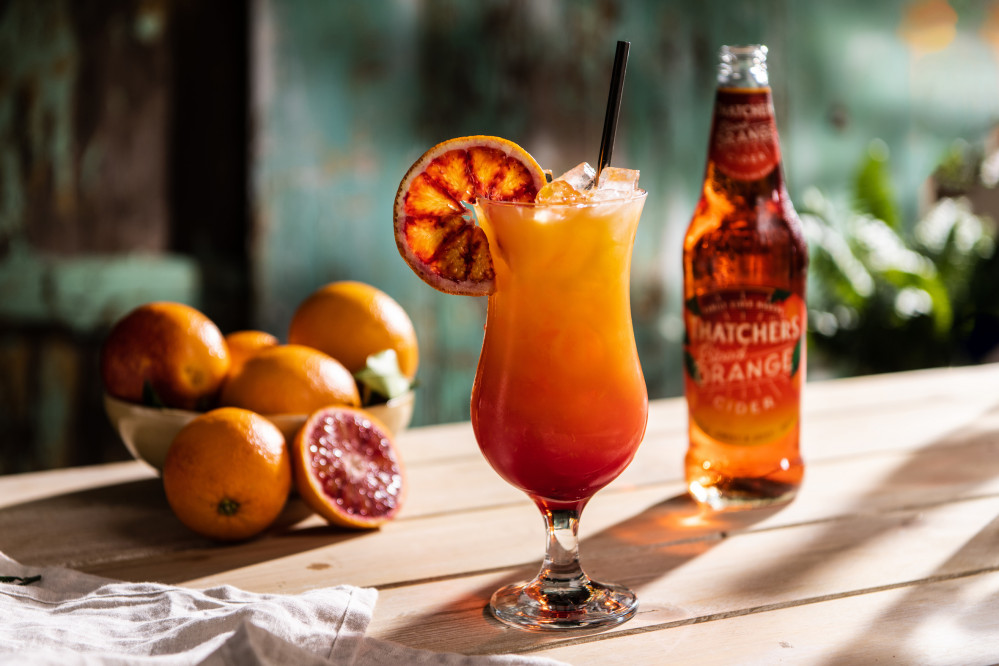 It's World Cocktail Day today, and what better way to mark it than by quaffing a cool concoction containing the new Blood Orange Cider from Somerset cider-makers, Thatchers!
Here are two tasty recipes for you to try:
Blood orange spritz
Take 150ml Thatchers Blood Orange Cider, 50ml Aperol and add to a stemmed glass filled with ice. Top with soda water, and garnish with a slice of blood orange.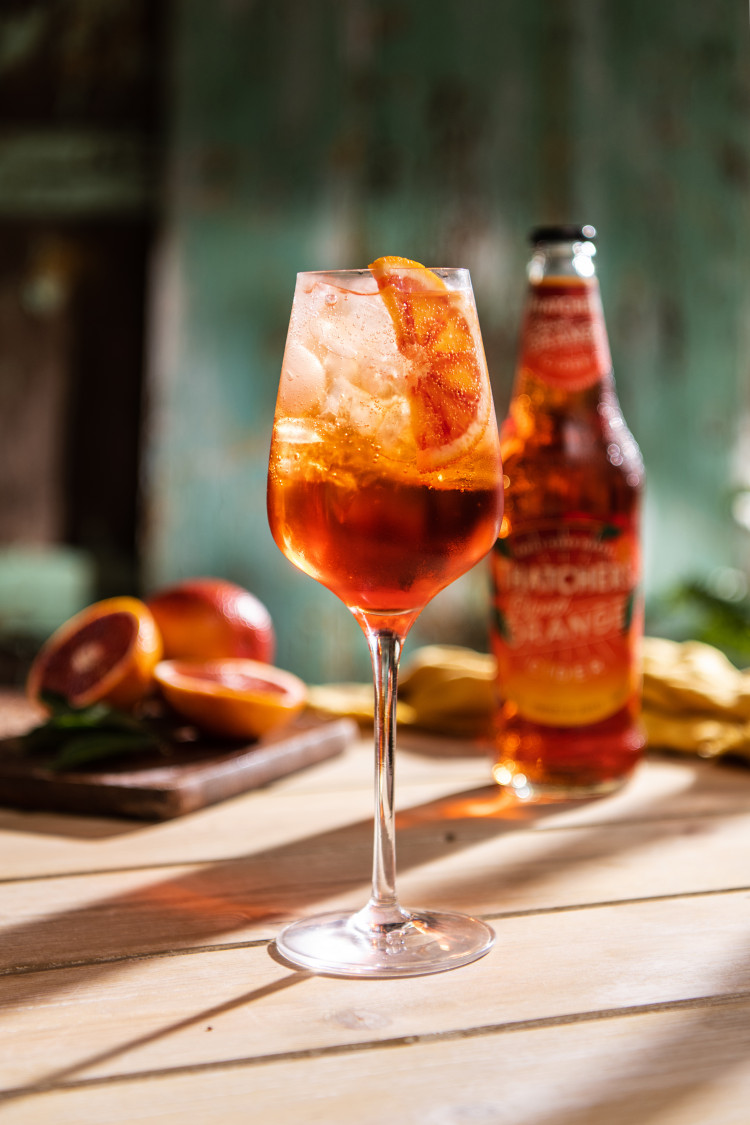 Blood Orange Sunrise
Fill a hurricane glass with ice and pour over 50ml of orange juice and a shot of Tequila. Add 50 ml of Thatchers Blood Orange Cider, and a dash of Grenadine. Garnish with a slice of Blood Orange.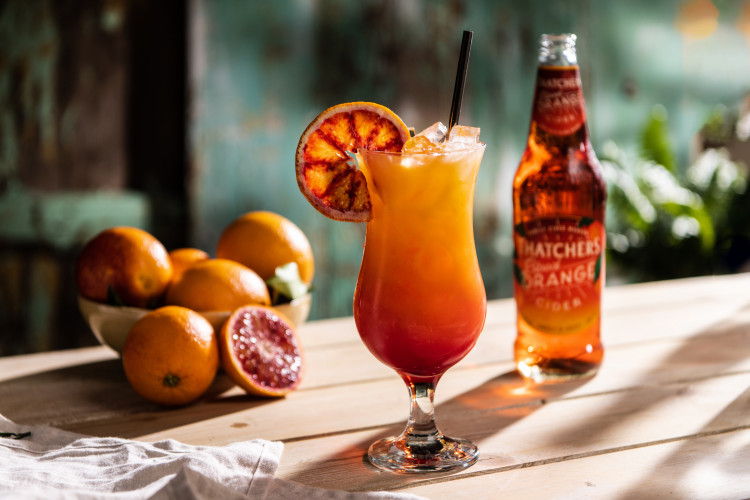 More cider-inspired cocktail recipes are available HERE.
Thatchers Cider is the fourth-generation cider maker that has sustainability at its heart. Through a wide range of initiatives that include making sure all apple waste is turned into green energy, not to mention the stunning apple orchards across the West Country where apples are grown for its cider, Thatchers has been rated higher than any other cider maker for doing the most for the environment by consumers across the UK.
The Blood Orange Cider is crafted with naturally juicy, aromatic apples chosen for their sweetness - Braeburn, Fuji and Gala and is bursting with natural blood orange flavour.
"Packed with sweet, juicy flavour, Thatchers Blood Orange Cider will tease the taste buds and quench the thirst," says fourth generation cider maker Martin Thatcher. "We're really excited to be launching this latest addition to our family of ciders.
"All our ciders are made with the same deep-rooted quality and responsibility that comes with 117 years of cider making here at Myrtle Farm."
Thatchers Blood Orange Cider is available in 500ml bottle (RRP £2.30) and 4x440ml can packs (RRP £5.50 from Asda, Sainsbury's, the Co-op and online at www.thatcherscider.co.uk.