Tesco is UK's best supermarket for electric car charge points, says new survey
By Ginny Buckley - Motoring Correspondent
---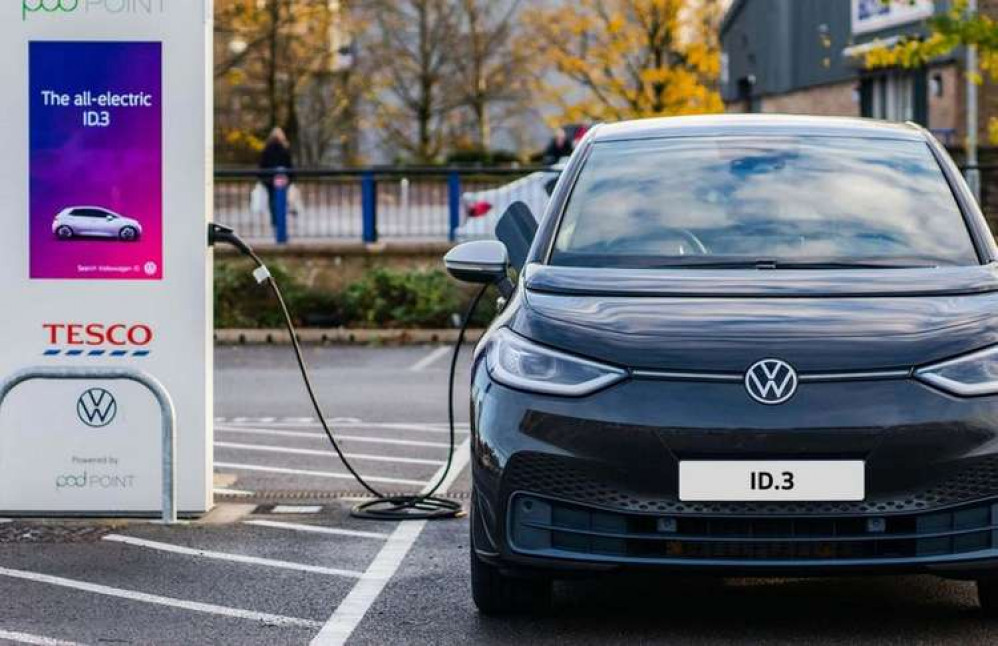 Every little helps when it comes to charging
A new study has found that owners of electric cars may want to consider heading to Tesco for their weekly shop as nearly half (45%) of its stores have charging point.
However, Sainsbury's loyalists who own an electric car face a lottery when it comes to charging their cars, with fewer than one in 10 (7.2%) of its stores currently providing charge points for customers.
Close behind Tesco, over 40% of Morrisons stores offer customers the ability to charge, while nearly one in five (19.71%) Asda locations provide at least one place to plug in.
The study, conducted by Electrifying.com, surveyed the UK's largest supermarket chains found a significant disparity in the provision of charging for electric cars. For drivers without off-street parking, charging at supermarkets could make ownership feasible.
This was underlined in a recent poll by Electrifying.com, the Department for Transport and the AA, which found that 72% of drivers would be more likely to consider buying an electric car if there was more opportunity to charge at supermarkets.
While Sainsbury's came out bottom of the pile with fewer than one in 10 (7.2%) of its stores offering at least one charge point; Aldi was only marginally better with 10%.
Lidl customers have a slightly better chance of finding a store with at least one charge point, with its hit rate reaching 15%.
Founder of Electrifying.com Ginny Buckley said: "Congratulations to Tesco and Morrisons which have both invested heavily to provide customers with good charging facilities.
"It's great to see how some have recognised that offering shoppers reliable car charging is not only good for business but will also help give the nation confidence to make the switch."
A Sainsbury's spokesperson said: "We have ambitious plans for our next generation of charging points. We want to offer charge points in more places and create a better customer experience."
Lidl GB said: "We are proud to offer rapid charging points for electric vehicles at 130 of our stores. By 2022, we aim to have more than 350 stores with rapid charging points. We are the cheapest supermarket provider of pay as you go rapid charging."
Waitrose also has plans to improve its score. It is set to extend its partnership with Shell and roll out 800 new charge points in 100 Waitrose locations across the UK by 2025.
You can read more motoring advice from Ginny Buckley on the website: electrifying.com