Rimac Nevera Review
By Ginny Buckley - Motoring Correspondent
---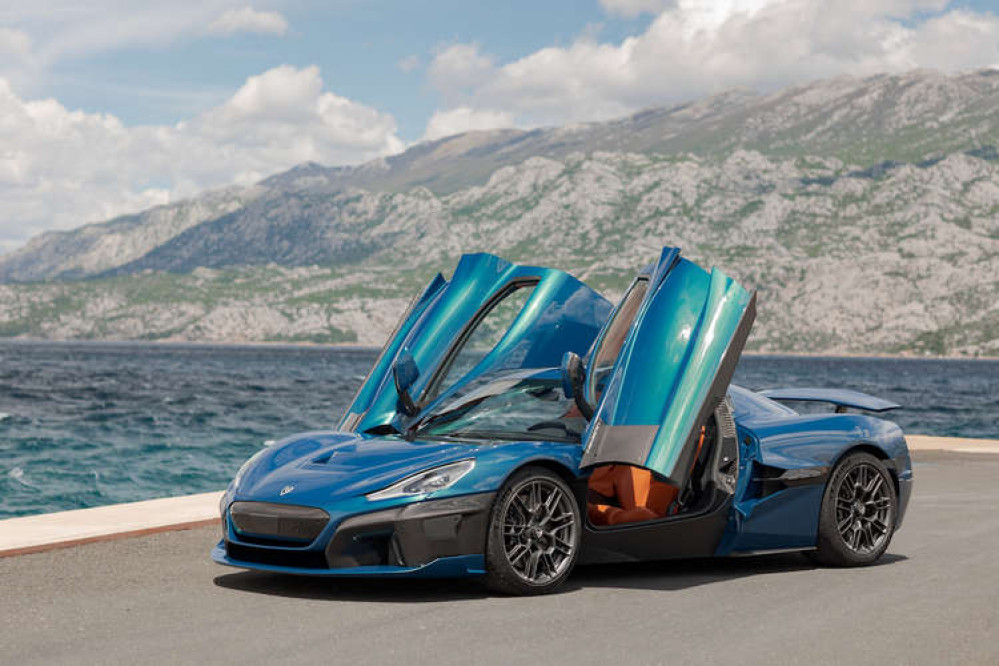 The words 'game-changer' are a bit played out, but the Nevera seems to warrant the title
You might have never heard of Rimac. But the company is certainly well-known by other car makers, especially those who want a bit of help engineering electric cars. In just ten years, the Croatian founder Mate Rimac has companies such as VW and Hyundai fighting to sign him up as a development partner.
But for now, Rimac is concentrating on producing his own car. It is seemingly irrelevant and unachievable for anyone who isn't a billionaire – but it is a technology showcase full of innovations which will filter down to the cars we drive in the near future.
The Nevera is perhaps the most spectacular sports car of all time: 1,912 bhp a 256 mph top speed and a 0-60 sprint time of less than two seconds. It is deep, wide, and long like any other super sports car, but instead of a large engine burbling away you can only hear a very fine shimmer when the current flows through the electrical circuits.
This makes it even more surprising when you drive it. We are used to electric cars having instant acceleration, but nothing prepares you for the Nevera. Push and it's faster than your brain can cope with, and even the digital speedometer struggles to keep up.
While the end of the test runway looms into view frighteningly quickly, the Nevera has another surprise in store: it brakes as well as it accelerates.
Then it's time to turn the car around, and it reveals another trump card. Because each wheel is driven by its own motor and the forces can be almost freely regulated by the cars's supercomputer. So the Nevera dances between the cones as light-footed as a ballerina and makes every Porsche look bulky, cumbersome and stiff.
So that the joy of driving does not end in frustration when charging, the Nevera can charge with up to 500 kW – 10 times the speed of a Nissan Leaf. Or rather, it could, if there was a charging station currently capable of providing such speeds.
You might ask what place a car like this has on today's crowded roads. The Nevera is a showcase of what this young company can do as a supplier and development partner for the large-scale manufacturers. As a showcase for the future of electric cars, the Nevera is a storming success.
You can read more motoring advice from Ginny Buckley on the website: electrifying.com