St. Johns Church Patronal Flower Festival
---
St. Johns Church, High Street, Glastonbury
1st Jun 2023 - 1st Jul 2023
UNTIL Saturday 1st July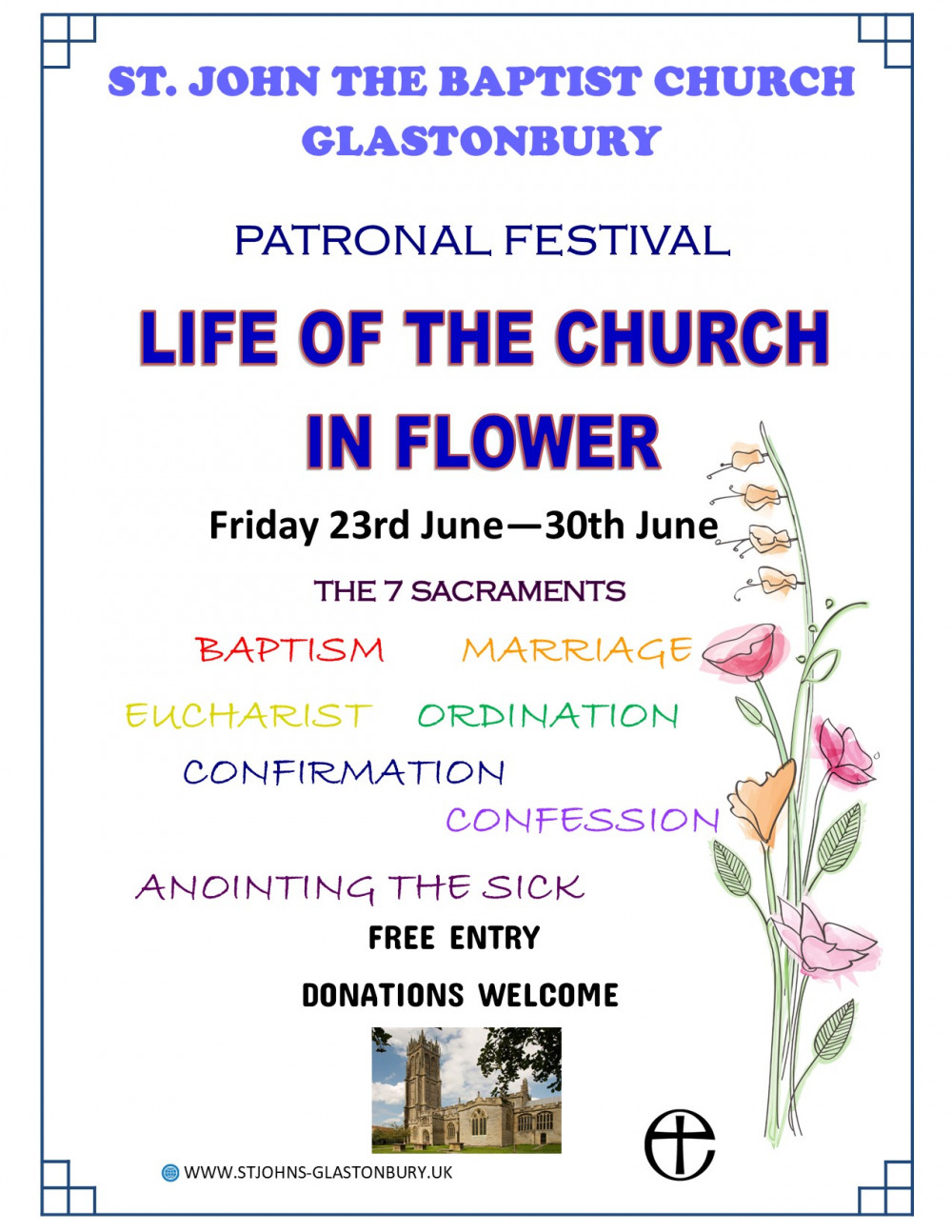 St. Johns Church Glastonbury are holding their Patronal Flower Festival - The life of the Church in Flower - The 7 Sacraments.
The Festival will commence on Friday 23rd June until Friday 30th June. Please check the web-site for church opening times.
The displays throughout the church will depict the 7 sacraments, Baptism, Marriage, Eucharist, Ordination, Confirmation, Confession, Anointing the Sick. Free Entry.
Donations accepted by contactless card or cash. All Welcome.
Add your Glastonbury event for FREE here!
Nub It