The Red Hot Jazz Club Presents: Jingu Bang Funky Magic
---
The Red Brick Building, Glastonbury BA6 9FT
UNTIL Friday 6th October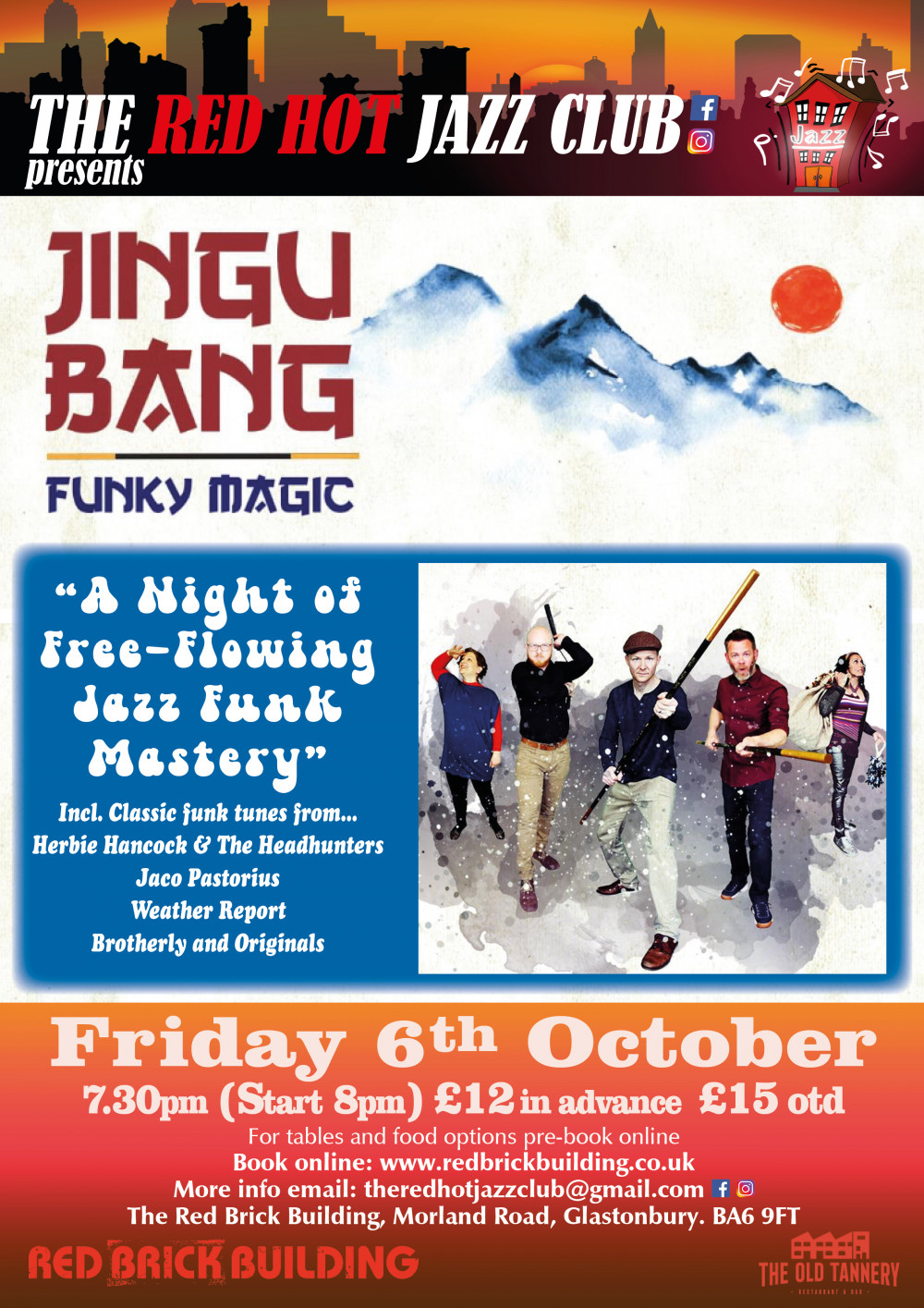 A night of 70's & 80's Jazz-Funk!
One of the funkiest jazz outfits on the thriving Bristol music scene, Jingu Bang's free-flowing funk mastery is expressed across the lands through both their own creations and by honouring the classic tunes of Herbie Hancock & The Headhunters, Jaco Pastorius, Weather Report, Brotherly and much more.
Tonight will be a pure funk sensation from a stunning group of musicians.
Join us in the earthly realms as they leave no stone unturned in their mission to bring you their irrepressible... funky magic!
So book your table and join the usual gang for some fantastic jazz at the club and tasty Jazz Supper from The Old Tannery which can be ordered in advance online, alongside the event tickets.
https://redbrickbuilding.co.uk/.../friday-night-jazz-oct.../
Tables as usual will be prioritised for customers that pre-order food.
Any questions please don't hesitate to email us at:
Hope to see you there!
The Red Hot Jazz Club xx
Add your Glastonbury event for FREE here!
Nub It