Woodland Wellbeing (6 week course)
---
23rd Mar 2023 - 27th Apr 2023
Friday 31st March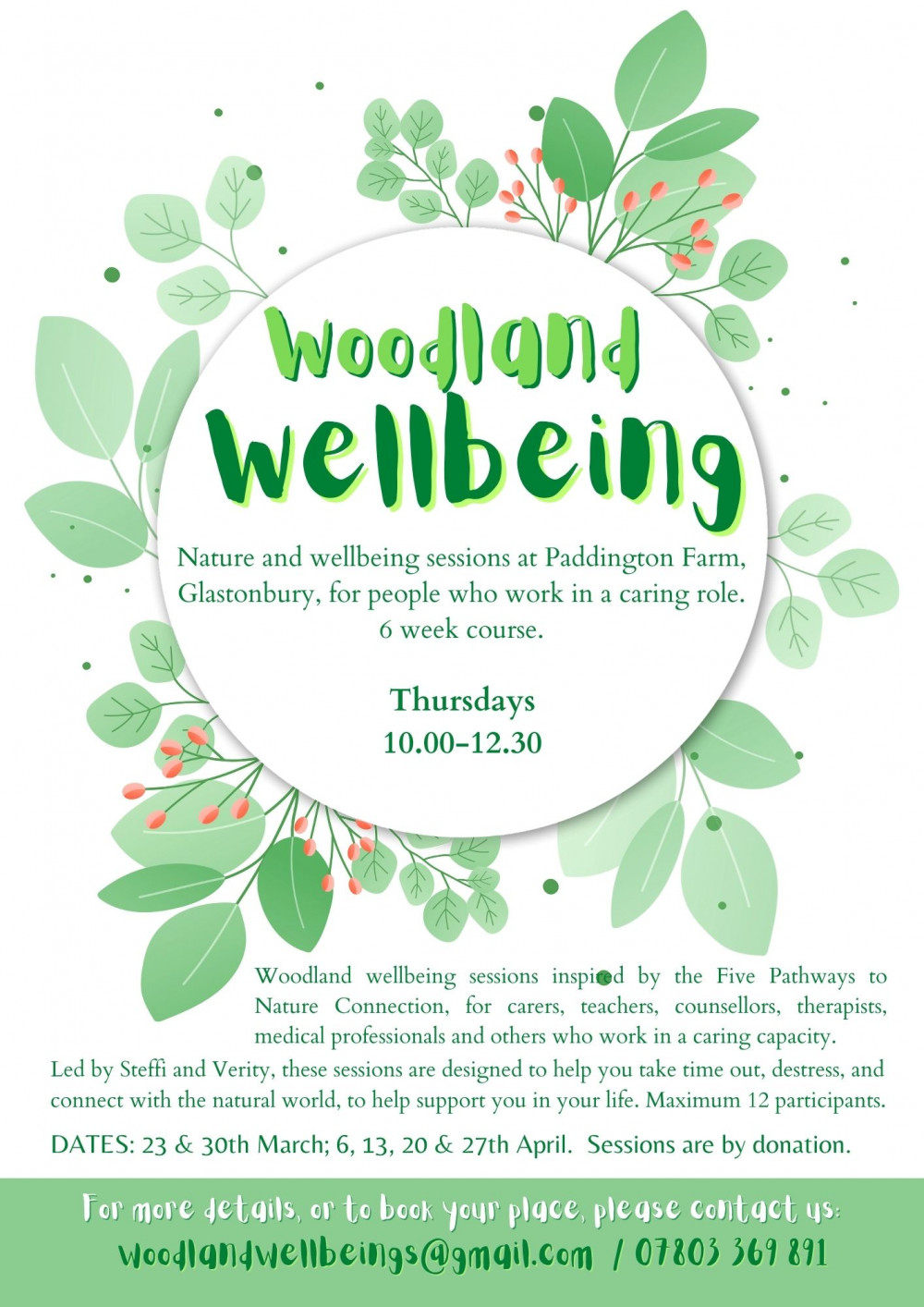 Woodland Wellbeings is offering a 6-week wellbeing course for people working in caring professions, such as therapists, teachers, healthcare workers and those caring for loved ones.
Held on Thursday mornings in the woodland at Paddington Farm, the sessions are based on the Five Pathways to Nature Connection and are designed to help participants take time out, experience the healing power of connecting with nature, and develop tools to help with everyday life.
Woodland Wellbeings is led by Steffi Cutland and Verity Thompson. Steffi's background is in transpersonal psychotherapy, Buddhism, Reiki, Spiritual Companionship and Nature Assisted Retreats and ceremonies. Verity's background includes Forest Schools, bushcraft and nature connection, as well as yoga and mindfulness.
The course is limited to 12 participants. Booking is essential.
For further details (and to book your place)please contact: [email protected] or call us on 07803 369 891.
Add your Glastonbury event for FREE here!
Nub It