Priestessing/ Priesting the Underworld In-Person Training in Glastonbury
---
Glastonbury Goddess Halls
UNTIL Saturday 25th November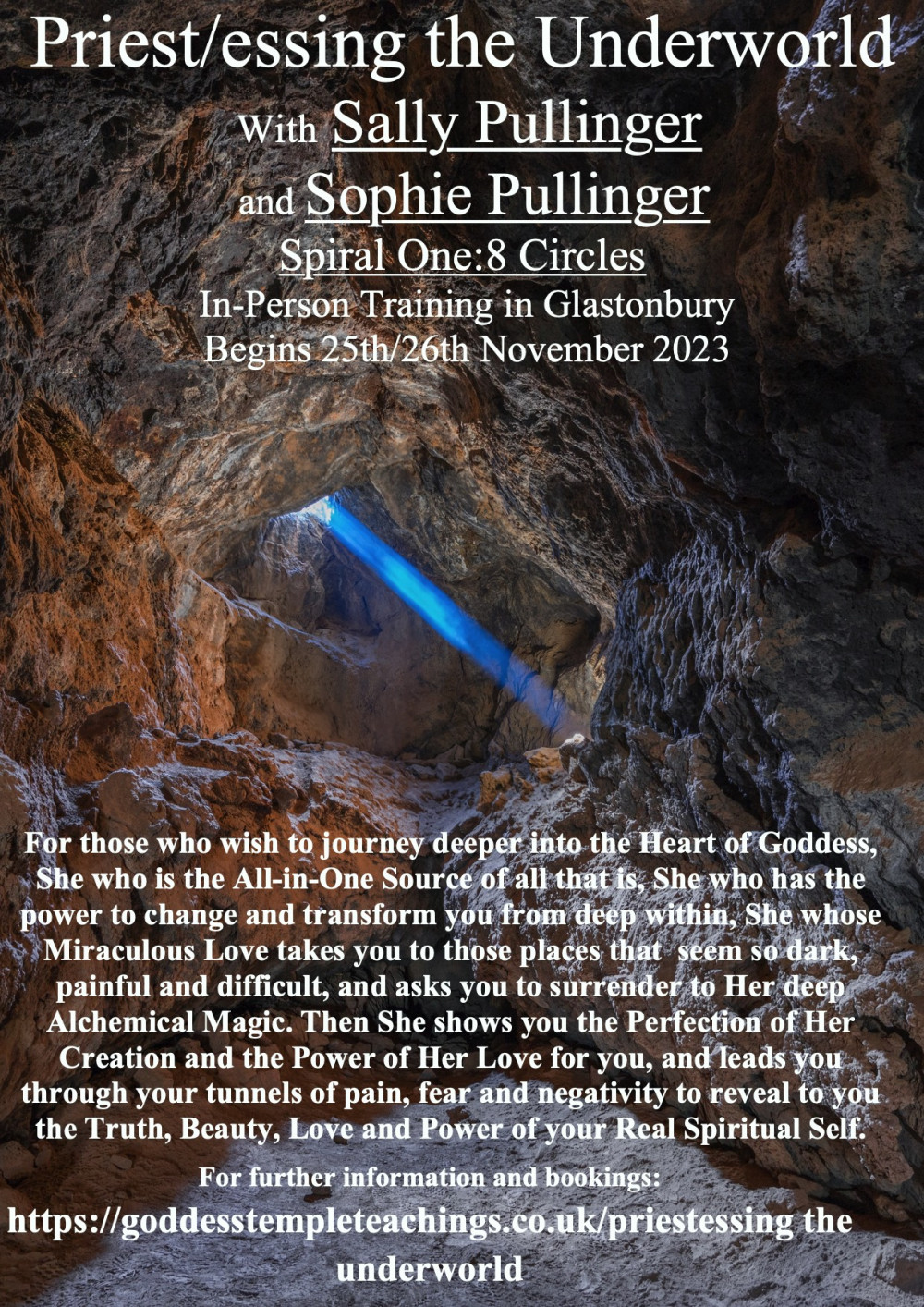 with Priestess Healers Sally Pullinger and Sophie Pullinger
Spiral One: Eight Circles
Begins 25/26 November 2023
In this course Priestesses Sally Pullinger and Sophie Pullinger offer you a way to work in your hidden places of wounding and pain to transform them into a resource of wisdom and resilience. Our places of darkness and suffering, when worked with consciously, are the foundation of our personal power.
In the context of the work being presented by Sally and Sophie in this course, the 'Underworld' is where we store all that we hide for various reasons, all that is often unseen or even invisible to ourselves and/or others. These are often the parts of ourselves that hold the most pain. Our work will be to bring our whole selves to see, understand and heal these unresolved places.
For those who feel ready, let us go down to where many souls are experiencing deep disconnection, loss, confusion, and suffering. Let us reclaim from our underworld the colours and qualities of our deep soul essence that are needed now to create the new world that Goddess intends for us here on earth. The 'underworld' is as unique, vast, varied and full for every human being as is the 'conscious' earthly world and the 'superconscious' upper world.
Add your Glastonbury event for FREE here!
Nub It