Priestess/Priest Oracle Introductory Course (Online)
---
UNTIL Friday 10th February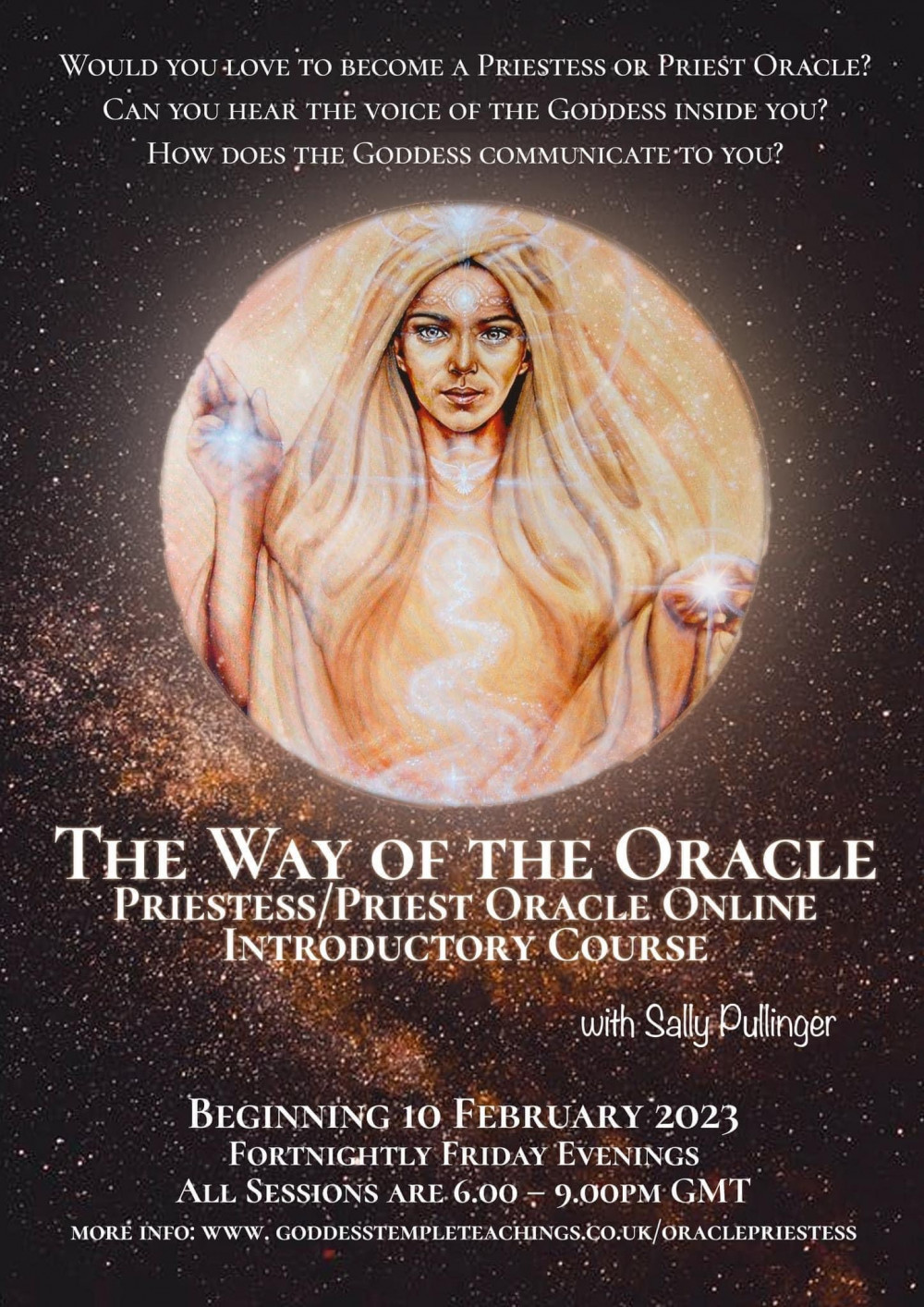 The Way of the Oracle
Priestess/Priest Oracle Online Introductory Course with Sally Pullinger
Beginning Friday 10 February 2023 fortnightly sessions from 6-9pm online.
Would you love to become a Priestess or Priest Oracle?
Can you hear the voice of the Goddess inside you?
How does the Goddess communicate to you?
This short introductory course is designed for those who have a deep love for Goddess as the Source of All, and who have an equally deep desire to become Her Vessel, Her Oracle, and bring Her forward into the world.
Sally would like to work with those who have done at least one year of deep work preparing to become a Priestess or Priest in any authentic sacred tradition.
A Glastonbury Goddess Temple Online Training
Add your Glastonbury event for FREE here!
Nub It