Morgen Sybil of Avalon Training
---
UNTIL Saturday 18th February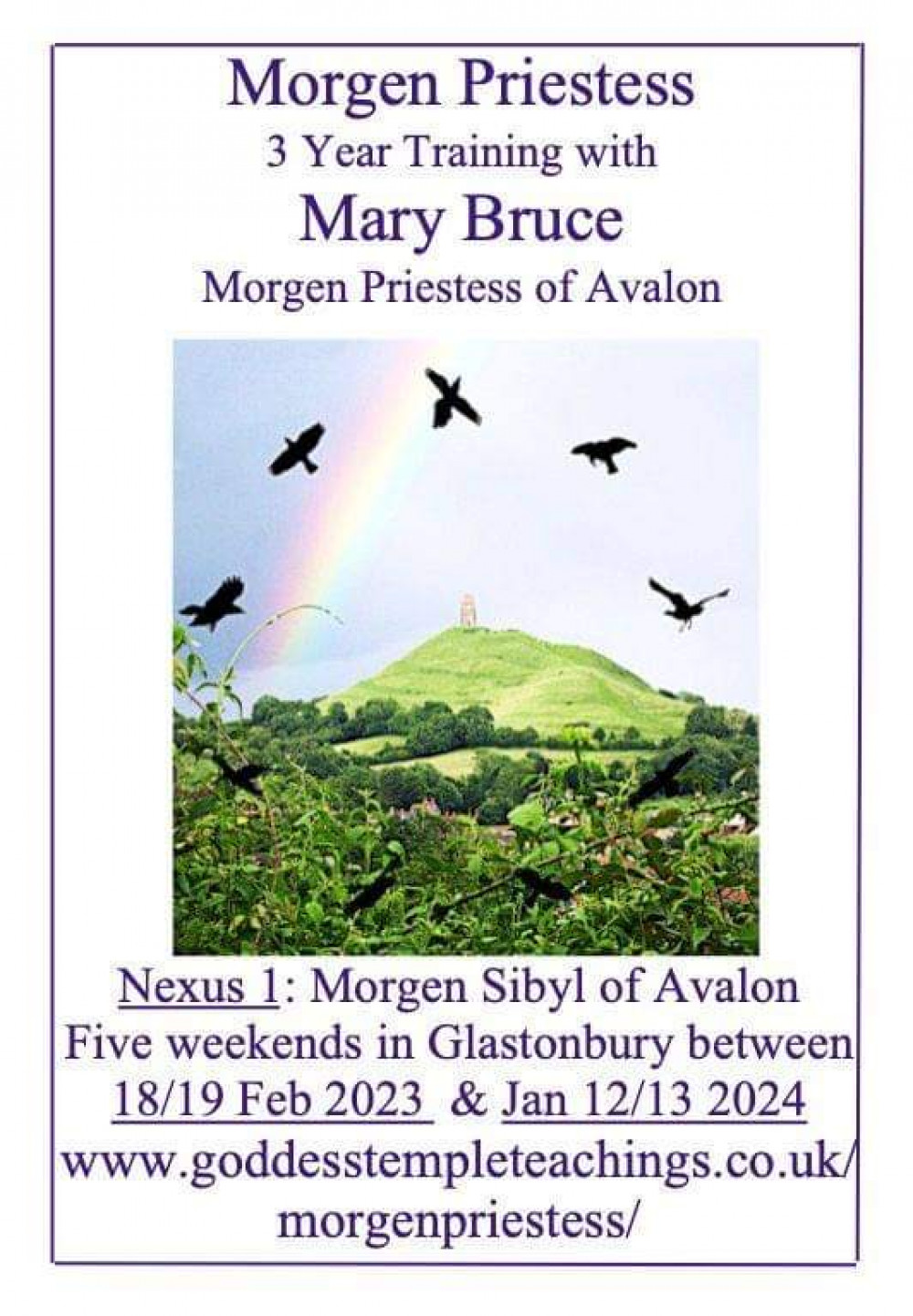 Come and join Priestess of Avalon and Morgen Priestess Mary Bruce on Nexus One to become a Morgen Sybil of Avalon.
Nine Morgens dwell between the Misty Veils of Avalon
They are the places within us that hold all possibility
Together they become a powerful dynamic nexus that can focus and catalyse change
This course is for Souls that fly, we will be out in the Temple Landscape of Avalon as well as indoor Sacred Space. In the first year we become acquainted with these powerful energetic beings of transformation. We hone our Morgenical Arts of Oracling, Divination and Healing.
Then the processes of transformation are experienced in the context of practical alchemy in the second year, followed by a third year of weaving realities and dimensions leading to self-dedication as a Morgen Priestess of Avalon. This is Nexus One of a possible three years training.
A Glastonbury Goddess Temple Training
Add your Glastonbury event for FREE here!
Nub It