Inannas' Cauldron with Sarah Mooney
---
Sunday 22nd October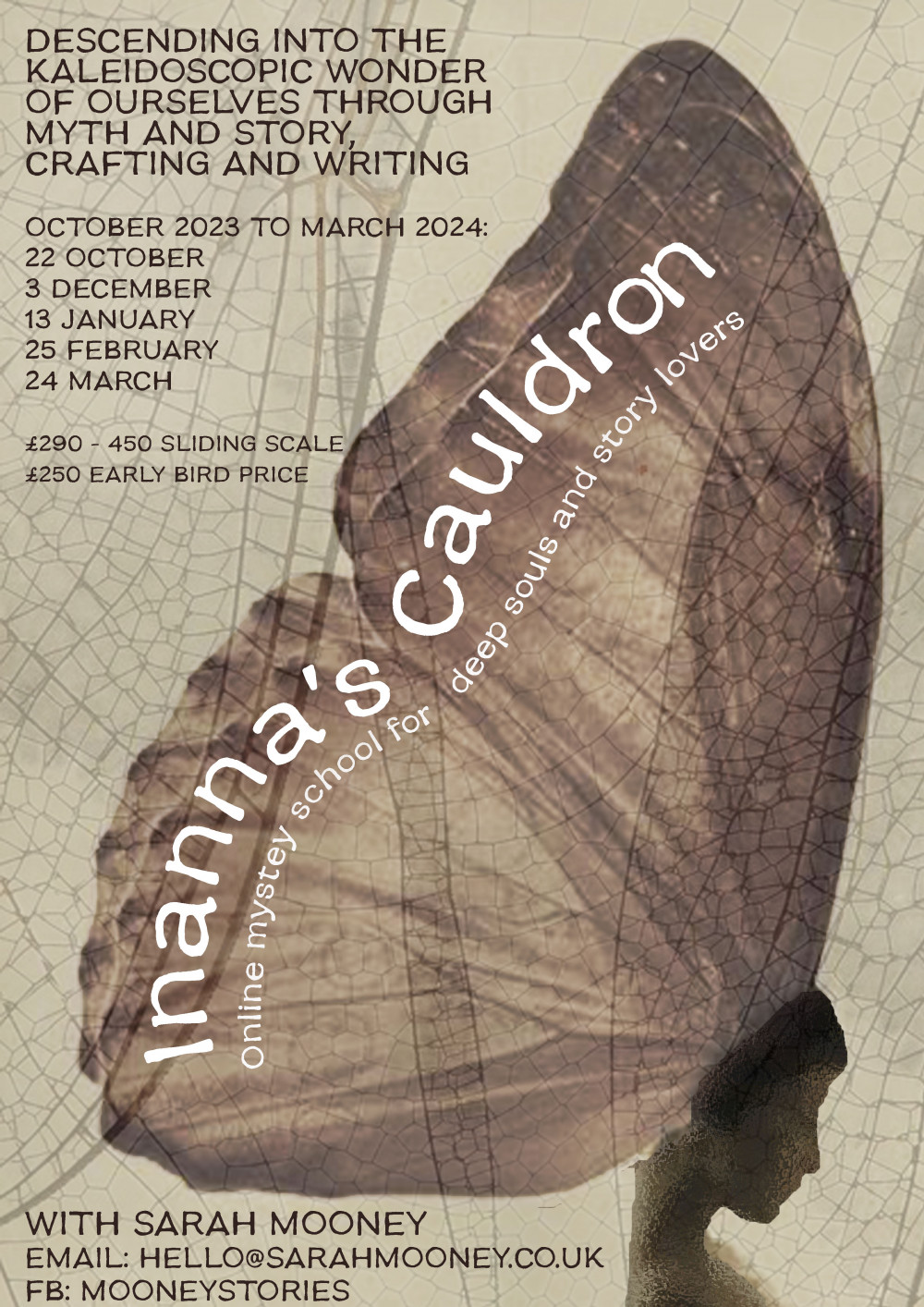 Mystery school for deep souls and story lovers.
Descending into the kaleidoscopic wonder of ourselves through myth and story, crafting and writing.
October 2023 to March 2024
22 October
3 December
13 January
25 February
24 March
£290 – 450 sliding scale £250 early bird price
What is Inanna's Cauldron?
Inanna's cauldron is an online mythic journey that takes us deep into the bones of ourselves. We will use story to take us into the liminal spaces where transformation is not only possible, it is inevitable. We will shine out creative deep in the sellers of ourselves, so that we can alchemise our rusted and forgotten places into a creative aliveness.
I believe that one the reason stories have so much power is because the inner child feels safe.
When they feel safe they allow us to open the doors to all the memories and experiences that they have been hiding from.
Like pandora's box, all the has been suppressed, comes flying out in the story.
Within the container of the myth we are telling these places will settle. We can move forward more whole, rich and deepened.
We will journey into ourselves through story, crafting, alchemical prompts, drum journeying. Little Red Cap, Baba Yaga, Demeter, Inanna, and the moon will guide us.
Add your Glastonbury event for FREE here!
Nub It