UP CLOSE : A new Somerset estate agent wants to sell with integrity and says the industry does need regulation
Mat from Rivendell Estates says having integrity, high service standards and knowledge about your market is key
---
---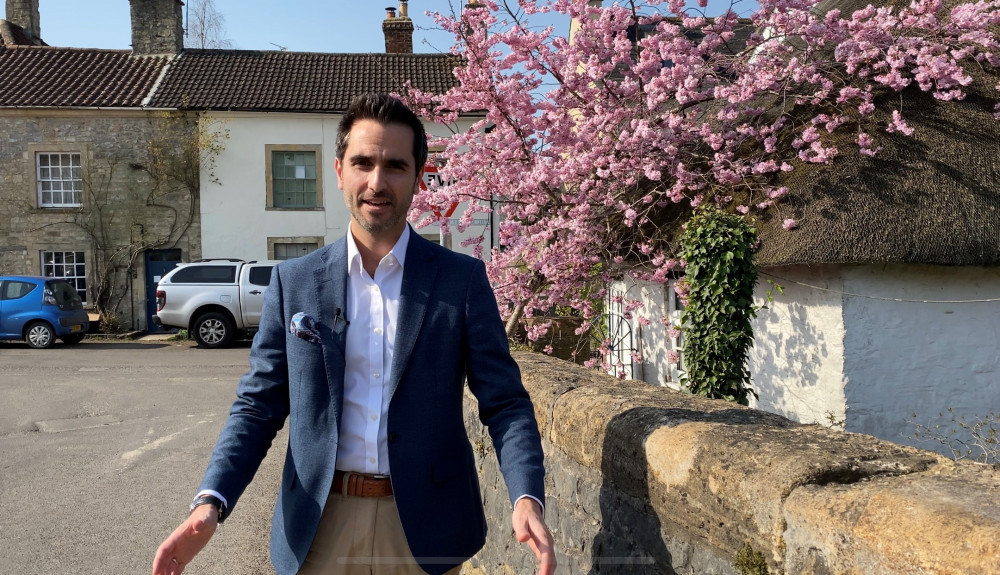 Mat from Rivendell Estates says having integrity, high service standards and knowledge about your market is key
Integrity - Service and Knowledge - are the key cornerstones of a new agency in Frome.
The company insists that when you buy a home, probably the biggest investment you will ever make, having these core principles will ensure your home sale, or purchase, will go as smoothly, and sometimes as discretely, as possible.
Rivendell Estates was founded by an already-successful agent, who moved to Frome and is now based in the Business Park. Frome Nub News went along to find out more from founder and managing director Mat Weiland, who is also a key member of Propertymark, who are helping raise the standards across the industry.
So first of all, we asked about why paying attention to detail and having high standards is so important for Rivendell Estates?
"Frome is lucky, it has some of the best agents in the sector, but this is not always the case, " explained Mat. " Having integrity, high service standards and knowledge about your market is key to operating as a valued business. We want to do everything correctly and with an attention to detail you would expect to receive at the high end of the market. But that is not always the case in our industry and that has to change."
Mat is looking forward to long overdue regulation, which will tighten up best practices within the sales and letting industry and raise standards generally throughout the sector.
"I have been a member of Propertymark (the professional body for estate and letting agents), for 18 years, and for the last eight years I have been a regional executive and now sit on their board/advisory panel. This has been extremely valuable to my businesses, being able to sit in a board room once a month with some of the best estate and letting agents across the country, sharing valuable insight. You can't get this from reading something on-line and this puts us at the forefront of what is happening change wise when it comes to regulation, new legislation, market trends and our industry in general. So I feel this gives us an elevated perspective, and our clients certainly value this."
Regulation of property agents (RoPA) is coming - what does Mat think?
He is robust . " We can't wait. It should have always been the case. In the US or Australia You can't be an estate agent without being licenced, and that should be the same here. For most of us, buying or selling a home is the biggest financial decision we make in our lives, so it is of paramount importance that the agent you instruct to sell or buy your home through, signs up and adheres to the highest possible standards.
"The same applies to lettings, there is a need for regulation in the PRS (private rented sector). Any good letting agents, should welcome regulation."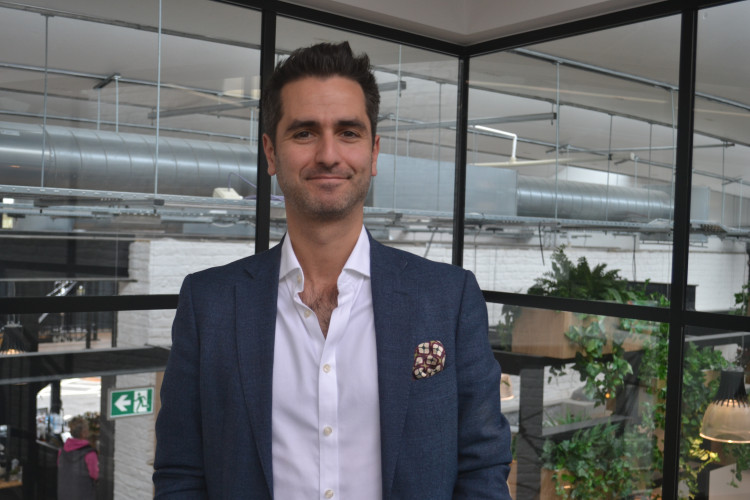 With your insight and professional focus, can you predict what might be happening in the property market?
Mat says without a 'black swan' event, (a catastrophic unexpected crisis) the local market will be subdued, but protected from any dramatic falls. He told Nub News: " The way I see it at the moment is that Frome market maybe finding its feet, but we aren't in for a massive crash. I think its going to be a reasonable market this year, with a softer landing, as long as nothing catastrophic happens on a national or global scale, I don't believe we will see the high teen percentage increases like we have seen in the recent past though, so it is much more of a reliable market. I'm actually editing a detailed blog on this which should be out very soon for those who are interested, so watch this space"
How to sell your home, do you have any professional strategies or tips?
Mat has no place for baking fresh bread or brewing coffee to hard-sell your home. "Other than the obvious things such as removing clutter and vetting your chosen agent, I would say that the key to successfully selling your home is marketing & connections, so as a business, we have very deliberately chosen to use professional photography and film to showcase all of our properties, and connection wise, I feel our national network and my personal contact list give us a unique edge. I would always recommend looking at how your chosen agent presents their properties online, and also asking them, if/how they sell properties "off-line" as these transactions are done solely through connections.
Obviously being on all the portals such as Rightmove and Zoopla is a given, but a lot of our transactions are done "off-line" via discreet marketing, so really understanding how your agent does this is very important, as many agents don't"
And the most common mistake in selling or buying?
"Ok, so you have vetted and chosen an agent to sell your home, first big job done… A common mistake made by home sellers is not holding their estate agent to account for the service standard that they have agreed to! This is very important; regular (at least weekly) market review meetings are essential, for both parties"
"Other than this, the next most important thing is picking the right solicitors... cheap solicitors can mean sales & purchases can collapse. Pay for good, honourable solicitors, no skimping on the work that needs to be done.
"I honestly can't stress this point enough, pick the right solicitors because it really matters. When you fall in love with your next home or agree on a sale for your current one, you don't want your purchase or sale to collapse because the solicitors can't answer a phone or reply to an email. As estate agents we only get paid our commission when the sale completes, most solicitors on the other hand usually bill for work done during the process, so if the sale collapses, you still have to pay them for what they have done up to that point. So make sure you get the best solicitors you can. If you need a recommendation, we work with several excellent firms, who have gotten our last few sales to exchange in less than four weeks"
Falling in love with Frome
Mat, who founded and ran a very successful estate agency in Surrey, decided to move to Frome when he sold his business to Foxtons in late 2020.
"Frome is a beautiful town, but it's the people here that make it so special, so friendly, caring and welcoming".
"It is a noticeable difference and world's apart from the South East. Everybody talks, and everybody shares here. I had heard a lot about Frome, came to visit and fell in love. I have two young kids and I wanted a safe environment for them to grow up in".
"I didn't need to set up business again. However, I don't like being bored, and this industry is a funny one, once you've got the bug… I love people and property, + I feel I've got a few more decades in me.. Another key factor for me deciding to launch in Frome, is absolutely down to the other agents in town - there seems to be a strong quality to them, unlike many volume markets like London or even Surrey where the agency standards vary from the very best, to frankly terrible, my view on Frome is that the agency standard, in most part, is high, and that's nice. I wouldn't want to be in a market where the agency standards are low. "
Lovely Somerset - and a soft spot for Glastonbury
Unlike many of his peers, Mat spent his holidays as a child touring the UK. " At the time, I was a little resentful that everyone else went off to a beach in Europe, but we got to see the most beautiful parts of the UK, and we often came to Somerset. So I have some very fond memories of visiting in and around Frome and a number of holidays in Glastonbury as a child...I still have a love for it."
You can contact Rivendell Estates HERE