Local property expert Melanie Lewis answers the most Googled questions on buying a house
Navigating the property market? Melanie Lewis tackles your most pressing concerns, from deposits to stamp duty
---
---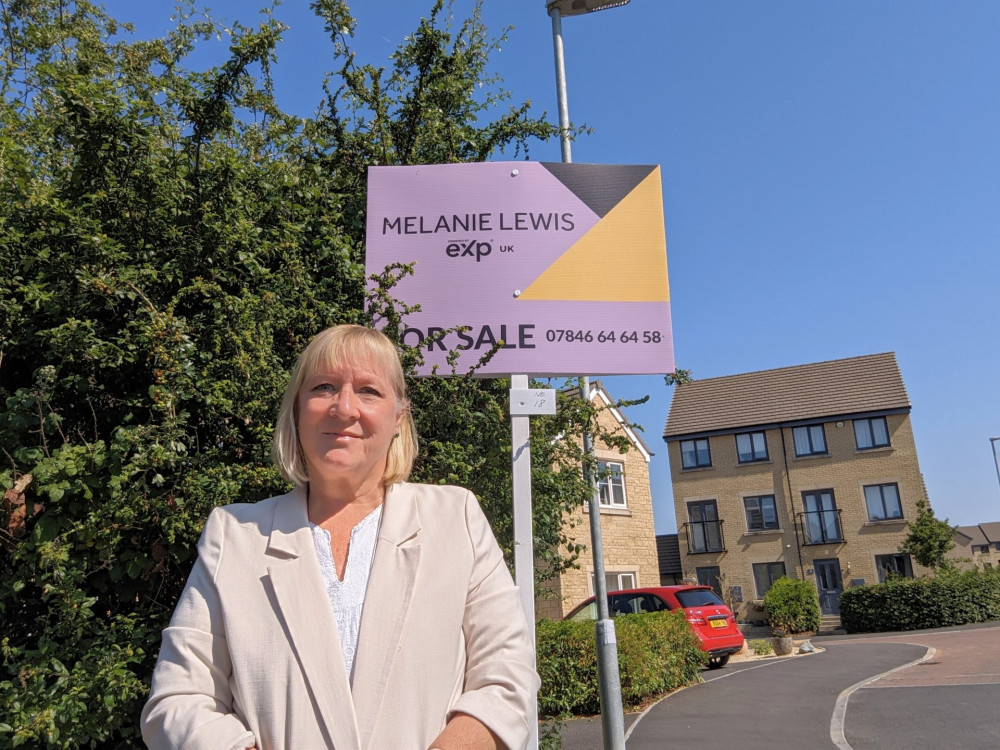 Navigating the maze of house buying can be a daunting task.
That's why we've turned to Melanie Lewis, a local property expert, who kindly agreed to answer some of the most Googled questions about buying a house. From understanding how much you can borrow to decoding the intricacies of Stamp Duty, Melanie offers her insights to simplify this often-complicated process.
"How much can I borrow?" - 153,000 monthly global searches.
"On average you can borrow 4 – 4.5 times your annual earnings but your mortgage adviser will also have to take into account regular outgoings. Car finance is one of the biggest reasons why people can't borrow enough for a new home so if you have your eye on a swanky new car then put it on hold for the moment."
"How much is my house worth?" - 102,550 monthly global searches.
"The short answer is that it is worth what a buyer will pay for it. Most estate agents will have a valuation tool on their website. This is great for getting a rough idea of what your house is worth but it does have some drawbacks.
"Most valuation tools will be based on sold price data from the Land Registry. However, they currently have a substantial backlog of data which has still not been put on their system so valuation tools are basing their valuations on out of date information which may not take into account the recent downward trend of house prices.
"It also won't take into account that lovely new kitchen and designer bathroom you've just put in. The best way to find out the value of your house is to get a local agent or two to come and look around. That way you are getting a proper valuation based on the condition and saleability of your home."
"When will interest rates change?" - 58,200 monthly global searches.
"Data from the Bank of England suggests that interest rates will continue to drop slowly until the end of the year and then again in the first two quarters of 2024 until they settle around the 4.5% mark. The days of 1 and 2 percent mortgage rates are over now and this sort of rate will be our 'new normal'.
"On the plus side though, with inflation coming down affordability checks are relaxing a bit meaning that people can afford a bit more."
"How much deposit do I need?" - 26,350 monthly global searches.
"As a rule, you will need at least a 10% deposit but there are some lenders which will accept a 5% deposit and the Skipton Building Society has a product called a Track Record mortgage which is specifically aimed at renters that requires no deposit but the criteria for acceptance is very strict.
"The bigger your deposit then the better the rate you will be able to access so its worth trying to build up the biggest deposit you can. With rents being so high it is increasingly difficult for people to save for a deposit but there are other options if you are lucky enough to have a family member or friend who can help you out. Guarantor Mortgages let a family member or close friend guarantee the payments on your mortgage if you should default.
"This does mean that they will have to pay them for you and could even find their own home being repossessed to cover your own mortgage arrears so should never be entered into without a lot of serious thought. As the risk to the lender is higher your interest rate will also be higher. Another option is a Family Deposit Mortgage. With this type of mortgage your relative deposits cash, usually between 10% and 20% of the property's value, into a designated savings account (which will pay them interest in the normal way).
"They won't be able to withdraw any of their money until the end of a stated period which can be around five years. This is known as using savings as security."
"How can I get a mortgage?" - 26,150 monthly global searches.
"Your first step is to speak to a mortgage adviser. They will be able to look at your finances, give you an idea of how much you can afford and suggest lenders who might be prepared to offer you a mortgage. If you have a good relationship with your bank you might want to try them first but be aware that they can only offer you're their own mortgage products whereas a mortgage adviser will be able to access a wider range of options.
"When looking for a mortgage adviser check they are 'whole of market' which means they have access to the largest number of mortgage products. Once you and your mortgage adviser have decided on a suitable product your mortgage adviser will apply for a Decision or Agreement in Principle. This is just a printed form that confirms the lender is prepared to consider a mortgage application from you and you may need to produce it to the agent or developer when you find a house you want to make an offer on. This is so they can check your affordability and make sure you are in a position to proceed with the purchase.
"Once you have found a suitable property your mortgage adviser will submit the application, the lender will instruct a valuation survey and if all is in order, they will send you a Mortgage Offer. Always be completely open and frank with your mortgage adviser as, without all the appropriate information, they won't be able to help you find the right lender. If you don't have the best credit score it doesn't mean you can't get a mortgage but it does generally mean it will be more expense."
"How much is stamp duty?" - 25,050 monthly global searches.
"Stamp Duty Land Tax, more commonly know just as Stamp Duty, is a tax you pay when you buy a property or land over a certain amount in the England and Northern Ireland. Wales and Scotland have their own systems. The current thresholds are £250,000 for residential homes, although this increases to £425,000 if you are a first time buyer and your new home is valued at less than £625,000.
"Stamp Duty has to be paid within 14 days of completion of your purchase but your solicitor will send the return to HMRC on your behalf on the day of completion and add it to their fee. If you purchase your new home but already own or have a share in another property you will be liable for a higher rate of stamp duty so be aware of this. For the purposes of Stamp Duty you are treated as one person so even if you are not the owner of all or part of a second home you will still have to pay it.
"It's not all bad news though, because if you sell the second property within 3 years, you can apply for a refund. This rule also applies if you are a first-time buyer. If you are buying with someone else who has previously owned all or part of a property you will not be classed as a first time buyer. Your solicitor will be able to confirm the amount you have to pay but there are also lots of calculators on the internet to give you an idea so you can budget properly for your purchase."
In a world of seemingly endless variables and uncertainty when it comes to property buying, Melanie's guidance provides some much-needed clarity. Whether you're considering diving into the property market for the first time or are an experienced buyer, her expertise gives you the information you need to make informed decisions.