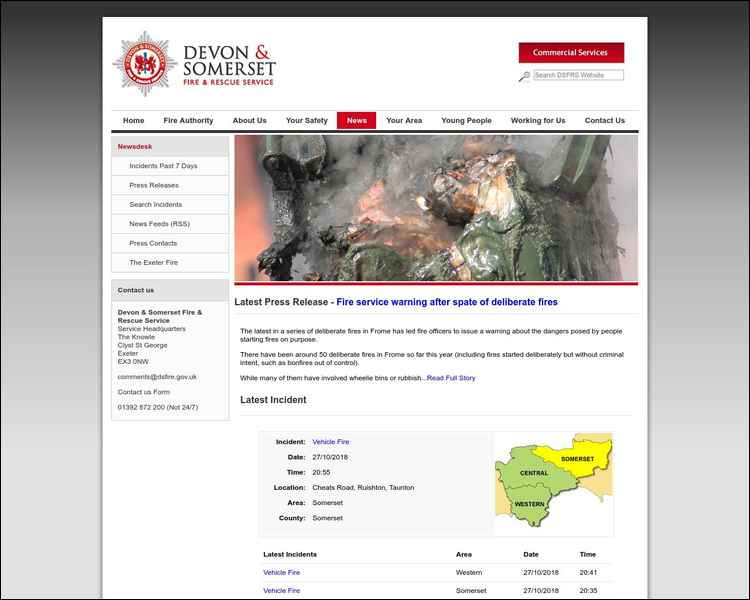 Date: 27.10.2018
Time: 20:35
Location: Compton Road, Shepton Mallet

One fire appliance from Shepton Mallet attended a car on fire which was well alight on arrival. Crews put the fire out using a compressed air foam jet. The cause of the fire was deemed as deliberate and Police were informed.
The vehicle sustained severe damage, and duty of care was left with the Police.

Continue Reading