Strode College celebrates T Levels Week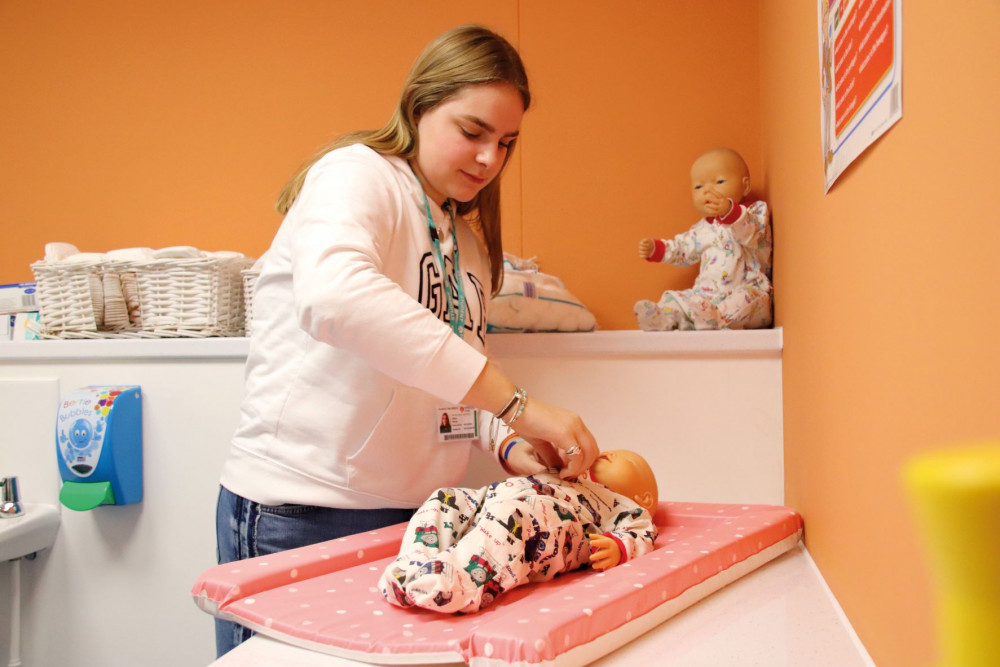 This week (October 10-14) is T Levels week, and Strode College was one of the first providers to offer these brand-new qualifications to students in Somerset in 2020 and has recently welcomed a new cohort of T Level students. T Levels are qualifications for 16- to 19-year-olds, taken after GCSEs. They are broadly equivalent in size to 3 A levels and focus on technical and vocational skills. They can help students into skilled employment, higher study or apprenticeships and they are now available to study in a wide range of subjects.
These pioneering new qualifications have been designed in collaboration with leading employers to provide the skills that businesses across the region need. The subject areas on offer reflect some of the top business growth areas such as digital skills, engineering and manufacturing and health and social care.
T Levels are unique as they combine classroom study with industry placements so young people gain valuable work experience in their chosen sector. Many local businesses including Owen Barry Ltd based in Street, and Somerton Computing based in Somerton, are embracing T Levels as a great way to bring in new ideas and the latest skills, and a new way to find, nurture and secure young talent.
Aaron Bayliss is one of the first ever students to complete a T Level. Aaron studied the T Level in Education & Childcare and is now employed at The Mendip School in Shepton Mallet as a Teaching Assistant working with autistic children. Aaron says "I enjoyed the College atmosphere, as the teachers are all nice and supportive. I enjoyed the placement side of my course as learned many new skills and have become more confident within my practice. The support that I received from the Learning Support Assistants is amazing; they have supported me through my journey."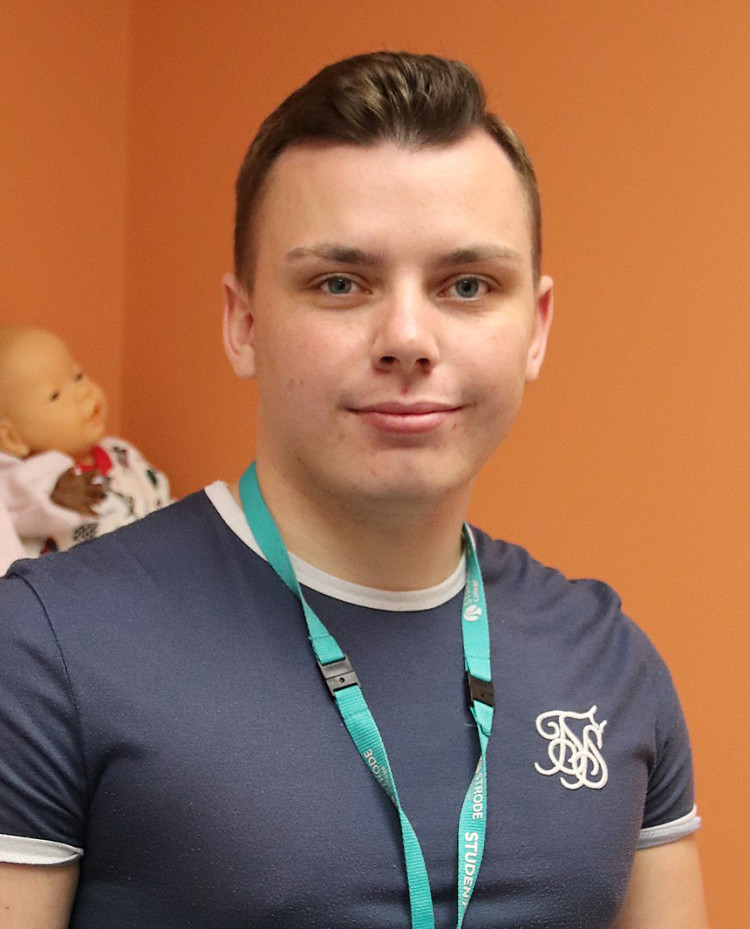 Freddie Lane, also one of the first ever students to complete a T Level studied a T Level in Digital Production, Design and Development and completed his placement at Somerton Computing. Freddie is now studying Games Technology at the University of the West of England in Bristol.
Freddie says "I loved the industry placement most about the course, it was such fun and has been extremely impactful on my development, teaching me about the industry I am interested in whilst still being manageable alongside my college work and personal life. I also preferred the classroom dynamic in my course to any other courses I've studied, as the relationship between teacher and student is a lot different to school, with teachers focusing on helping students develop in the fields they want to, allowing students to grow in their field of interest."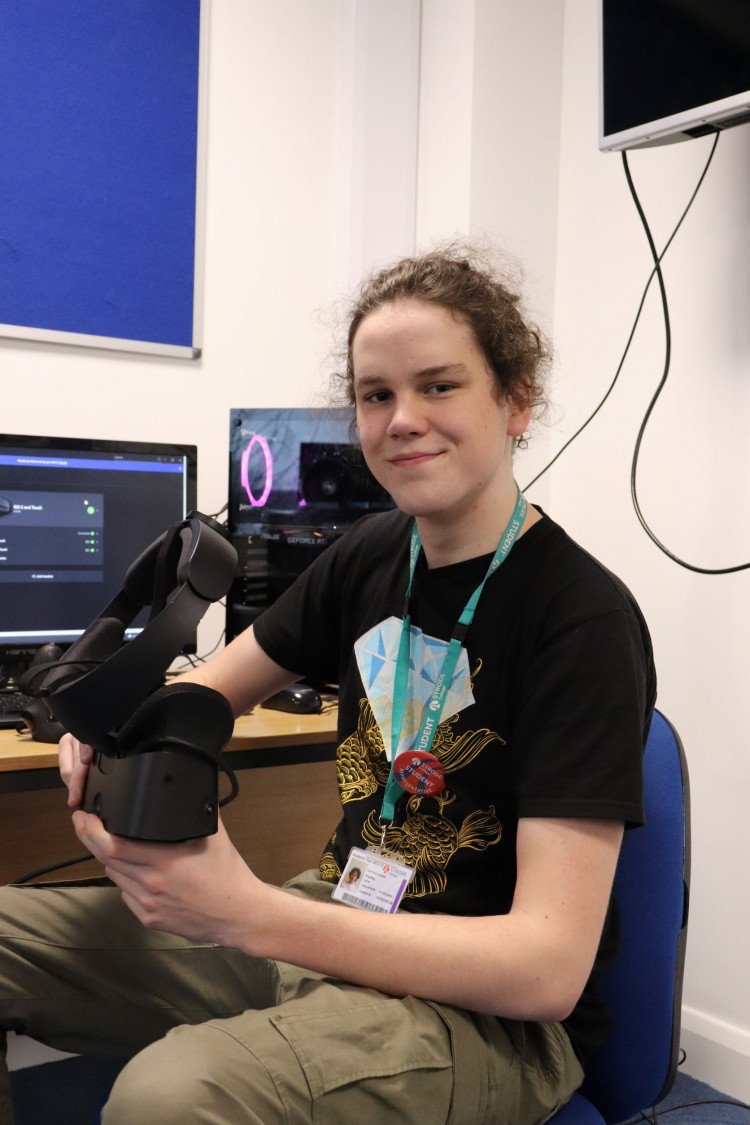 David Williams of Somerton Computing where Freddie carried out his T Level work placement said, "Freddie worked with Somerton Computing on an industry placement for 4 months. His role included diagnosing, repairing and testing computers and laptops that come into the workshop. Freddie showed a great aptitude for his job and was constantly developing. He was able to fix most repairs on his own in a timely and efficient manner. Freddie is confident, polite and was a great asset to the team."
Olivia Penny, from Bath, was also one of the first cohort of T Level students formally a pupil at Bruton School for Girls studied a T Level in Education and Childcare at Strode College. Olivia is now studying a BA (Hons) in Early Years Development and Learning at Norland College. Olivia says, "I particularly enjoyed the support I received from my teachers. They really do go beyond to make sure you are achieving your full potential with your work and help shape you into being the best version of yourself. The extra support given here at college is the best and everyone is so friendly. The facilities are good, which is so important when doing the T Level as it is more practical."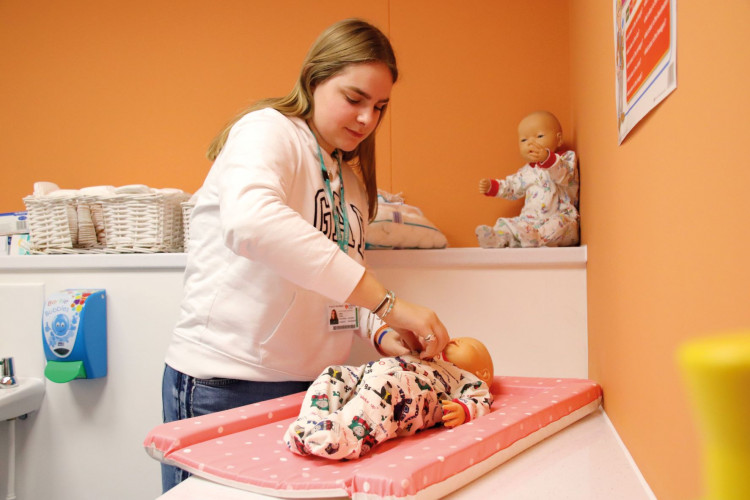 Another student, Nick Bosley from Street, formally a pupil at Crispin School studied a T-Level Digital Production Design Development at Strode College. Nick says, "At Strode College every lesson is fun and challenging meaning you will always find something new to learn."
Next week, on October 20, Strode College has an Open evening from 5.30pm to 8.30pm where you can find out more about T Levels, A Levels and other career focused professional and technical courses on offer in 2023/24.
Book online to secure your place at www.strode-college.ac.uk/events. There is also an Open evening on Thursday, November 17 from 5.30pm - 8.30pm.
From a career focused professional and technical curriculum through to A Level and T Level courses and apprenticeships; Strode College offer a wide choice of qualifications. Whatever you study, you'll get fantastic teaching and support meaning our students consistently achieve high results. Year 11s - join us to get expert information and advice about your future study options; meet our teachers and students; and look at our fantastic facilities at these open Evenings.
There are also College Experience Days on Wednesday 9 November and Thursday 8 December. This is a chance for year 11 pupils to try courses including T Levels, get a feel for college life and meet students from other schools who will be studying at Strode next year.
The Get the Jump content hub on the National Careers Service website has, in one place, all the education and training choices available to young people who are taking their next step, including further information on T Levels. Whether you know what you want to do yet or not, knowing your education, training and work choices is a great place to start. Search Get the Jump to find out more.